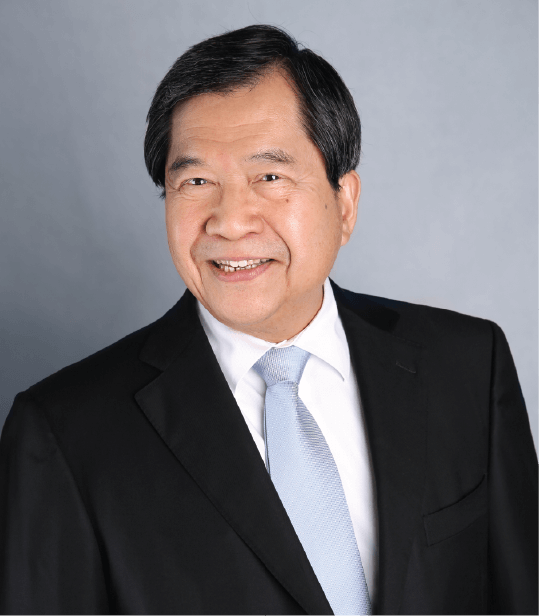 Chairman's Message
Macroeconomic Environment
The effects of the pandemic continued to hamper global economic activity in 2021 and its impact varied by region and markets. With the rollout of the vaccination program, we have seen a mixed bag of recovery across the developed and developing world. New variants such as Delta further dented economic activities with mobility restrictions in place especially in our home market, the Philippines. We have also seen inflationary pressures coming from the rise in oil prices, peso devaluation and increasing prices of soft commodities (from their low base in 2020) as well as softer demand for products and services given weaker consumer sentiment.

Despite the uncertainty and challenges, JG Summit not only remained resilient, but we continued the work to proactively transform our business via digitalization and continuous innovation aimed to make our products aligned to customer needs and our services easier to access and use. We have also revisited our strategy and recalibrated it to further adjust our business and operating models for the new normal.
Summary of 2021 COVID-19 cases and mobility restrictions
This year with the pandemic still raging on, the Philippines experienced two surges in COVID-19 cases. The first was from the end of March to April, while the second was in September, from the highly-contagious Delta variant. With this situation, many of us spent 2021 in our homes on lockdown, which covered about a quarter of the year in total. These mobility restrictions led to limited operations in our malls and hotels, affecting Robinsons Land Corporation (RLC), and weak travel demand which continued to challenge the performance of Cebu Air, Inc. (CEB).

Weathering heightened inflation, currency depreciation, and volatile energy prices
Sources:
Inflation: https://psa.gov.ph/statistics/survey/price/summary-inflation-report-consumer-price-index-2012100-december-2021
Oil: https://www.indexmundi.com/commodities/?commodity=crude-oil-dubai&months=60
Exchange rate: https://www.bsp.gov.ph/statistics/external/day99.aspx

Apart from continued restrictions and quarantine measures in place, headline inflation rose to 4.5 percent in 2021, up from only 2.6 percent the year before, driven by increases in food, housing, health, transport, and restaurant services. As global economies started to open up, the rise in the demand for oil outpaced supply, leading to price volatility. Combined with strong peso depreciation beginning the third quarter (Q3), this meant a significant increase in input costs for our businesses, particularly Universal Robina Corporation (URC), JG Summit Olefins Corporation (JGSOC), and CEB.

Fortunately, this year we started to see green shoots of recovery. Gross domestic product (GDP) growth turned positive again starting Q2, up from a five-quarter negative streak. Full-year GDP growth reached 5.6 percent, exceeding the expected growth rate of 5.1 percent. In addition, the rollout of the national vaccination program gives us hope for accelerated sequential recovery, with around 49 million individuals fully inoculated as of December 31, 2021. As a result, cases dropped significantly and remained low in the fourth quarter (4Q) pre-Omicron.

The pandemic not only had economic effects, but also became a turning point for the way people live, consume, and work. This year, we saw the continued acceleration of digital, with even more Filipinos becoming digital consumers for the first time. Businesses likewise shifted online, with e-commerce gross merchandise value (GMV) soaring since the start of the pandemic. The workforce has also changed significantly, with focus on work-life balance, flexibility, and well-being becoming increasingly important after a year of work-from-home and hybrid arrangements. Lastly, the pandemic highlighted the importance of health, with more consumers now making health and wellness a priority.

These key trends coupled with the pandemic's economic effects presented a challenge, but also an opportunity for JG Summit to recalibrate our strategy and portfolio. Our major portfolio moves this year are as follows:

Key Portfolio Moves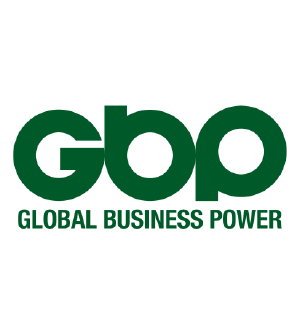 JG Summit Holdings, Inc. (JGS) consolidated its power business through the sale of its 30% stake in Global Business Power Corporation (GBP) for Php11.4 billion to Meralco's PowerGen Corporation (MGen), of which JGS retains its 29.6% stake.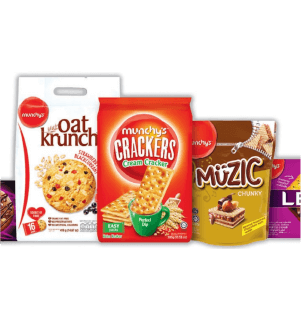 Universal Robina Corporation (URC) exited the Australia and New Zealand snack foods business through its sale of Unisnack to the Intersnack Group for $476 million with a healthy gain of $206 million. Later in the year, URC acquired 100% stake in Munchy Food Industries, Malaysia's #1 biscuit brand, which added to its growing presence in ASEAN. It is now URC's third strong arm in ASEAN after Thailand and Vietnam.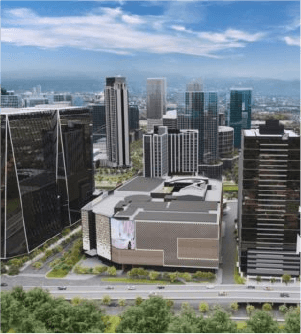 After successfully listing Robinsons Land Corporation's first commercial REIT, RL Commercial REIT (RCR), RLC now has a 63.3% stake in the Philippines largest REIT in terms of market capitalization and portfolio valuation. RLC also completed the turnover of Phase 1 of its Chengdu Ban Bian Jie Project, with total sales at Php10.9 billion.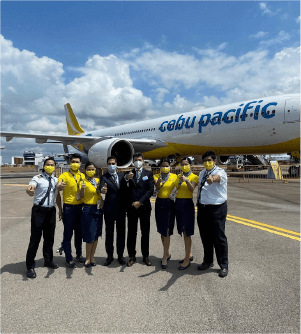 Cebu Air, Inc. (CEB) raised nearly Php12.5 bn from its stock rights offering to strengthen its balance sheet. The company secured a strategic partnership with the International Finance Corporation (IFC) and Indigo Philippines LLC by issuing convertible bonds worth Php12.0 billion, providing the company an ample liquidity runway to continue operations and prepare for the recovery in air travel. Moreover, CEB implemented its Future Size and Shape program, which right-sized its fleet in order to be lean for the new demand.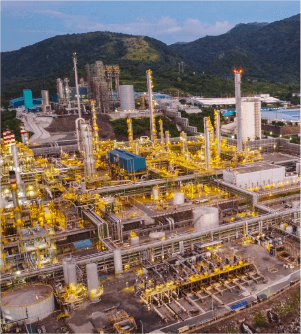 JGSOC officially entered the LPG trading business through Peak Fuel Corporation. The company started commercial operations of its Aromatics Extraction Unit (AEU) in July, and completed the construction of its Butadiene Extraction Unit (BTU) in December. Last year, JGSOC also expanded its existing naphtha cracker plant and PP facility, and by 2022, JGSPG will expand its PE production capacity by an additional 250 kTA using Chevron Phillips technology. The company also obtained SEC approval for the merger of JG Summit Petrochemical Corporation (JGSPC) and JG Summit Olefins Corporation (JGSOC) effective January 1, 2022, with JGSOC as the surviving entity.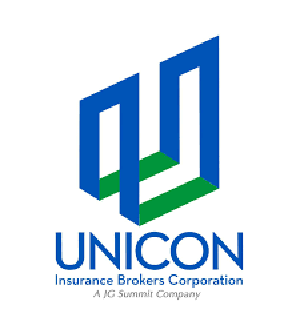 Robinsons Bank (RBank) expanded its insurance services through its investment in UNICON Insurance. The company also continued to invest in fintech through its stake in GoTyme, the Gokongwei Group's digital banking venture. The neobank is set to launch in 2022.
2022 Outlook
We have started 2022 with the Omicron variant hitting the Philippines early but fortunately the high vaccination rate and upgraded healthcare capacity allowed us to better navigate the situation compared to the previous variants. The move to open up the country and lower quarantine restrictions after the initial surge is expected to drive economic activity and enable our different businesses to benefit strongly from the recovery. The caution though is that macroeconomic challenges remain in place and lately exacerbated by geopolitical tensions. These will have a direct and indirect effect on the shape of the recovery for the country and our group. JG Summit through our culture of agile transformation will continue to be resilient and ready to take advantage of the many opportunities ahead. We have set out clear strategies and made measured but deliberate choices to pivot the business back into sustainable profitable growth in 2022 and beyond. Our entrepreneurial mindset and grit will allow us to thrive in the new normal as we plan to forge ahead in providing our customers with better choices and will continue to create success with our stakeholders.

James L. Go
Chairman