Since its inception 19 years ago, the Abot Kamay Christmas outreach program of the JG Summit Petrochemicals Group (JGSPG) has brought joy to nearly 20,000 children from its host communities in the barangays of Simlong, Pinamucan Ibaba, and Pinamucan Proper in Batangas City.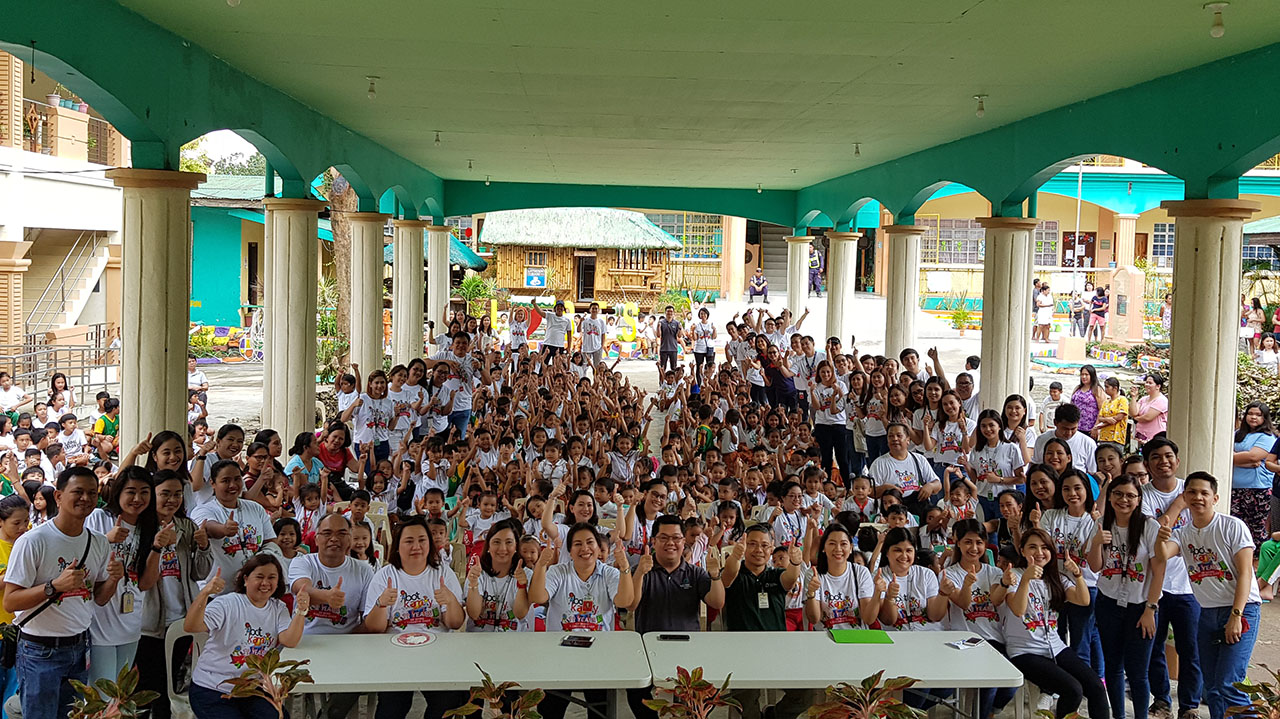 This year's Abot Kamay added 1,421 happy children—ranging from Day Care level to Grade 6 students—to that total. At the event, the excitement was evident in the faces of the young students as they received meal packages and souvenir lunch boxes. Later, fun games brought out the children's competitive spirit and sense of teamwork. A few lucky kids also won Universal Robina gift packages and gift certificates in the raffle draw. With the festive atmosphere it creates, it's no surprise that the annual JGSPG Abot Kamay event is one that the host communities' children look forward to each year.
As the numbers of children have grown, the tally of volunteers who've signed up to help has risen as well. This year, 182 employee-volunteers from the different departments in the JGSPG Complex, including JG Summit Petrochemical Corporation, JG Summit Olefins Corporation, URC BOPP, and URC Flexible Packaging Divisions, joined the program. The volunteers all played an important role in Abot Kamay's success, helping out from the brainstorming stage all the way to the actual event.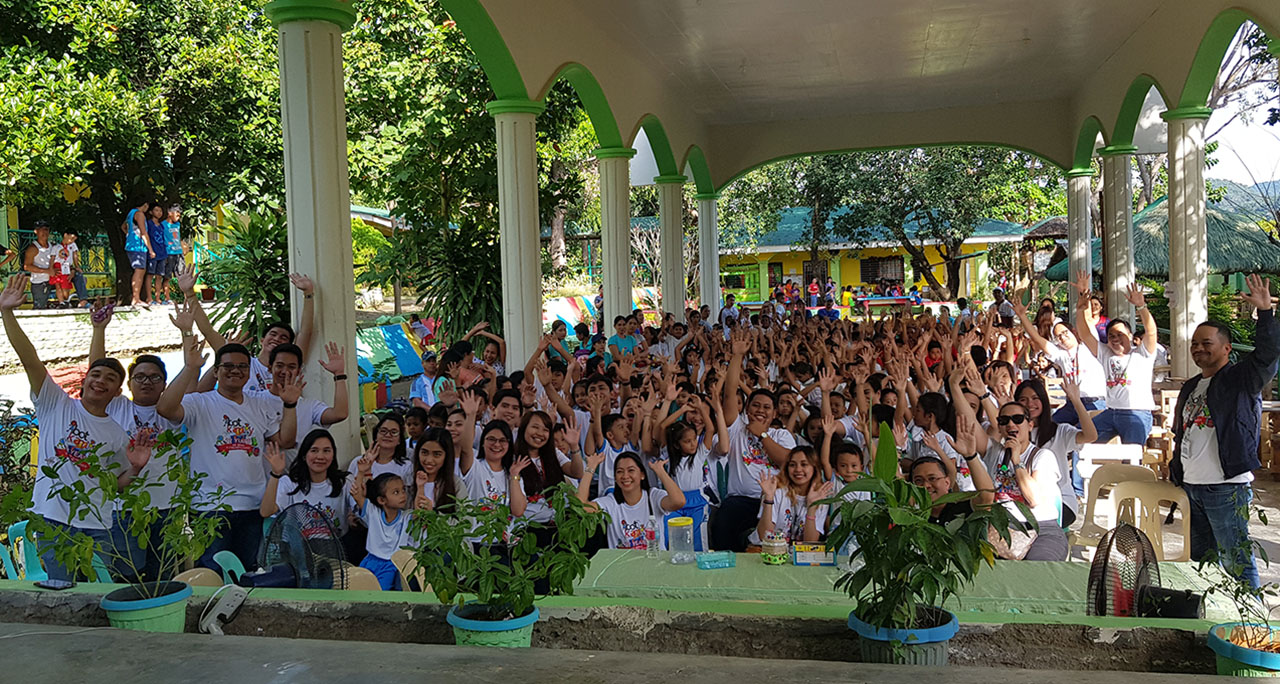 "It is my fourth year taking part in the annual Abot Kamay Christmas Outreach and what makes me come back to help every year are the priceless smiles from the children as they receive the gifts that we brought them. It is also heartwarming to be able to give back to the community that willingly shelters us," shared Joan Sarah Marasigan, a junior engineer from the Maintenance Department.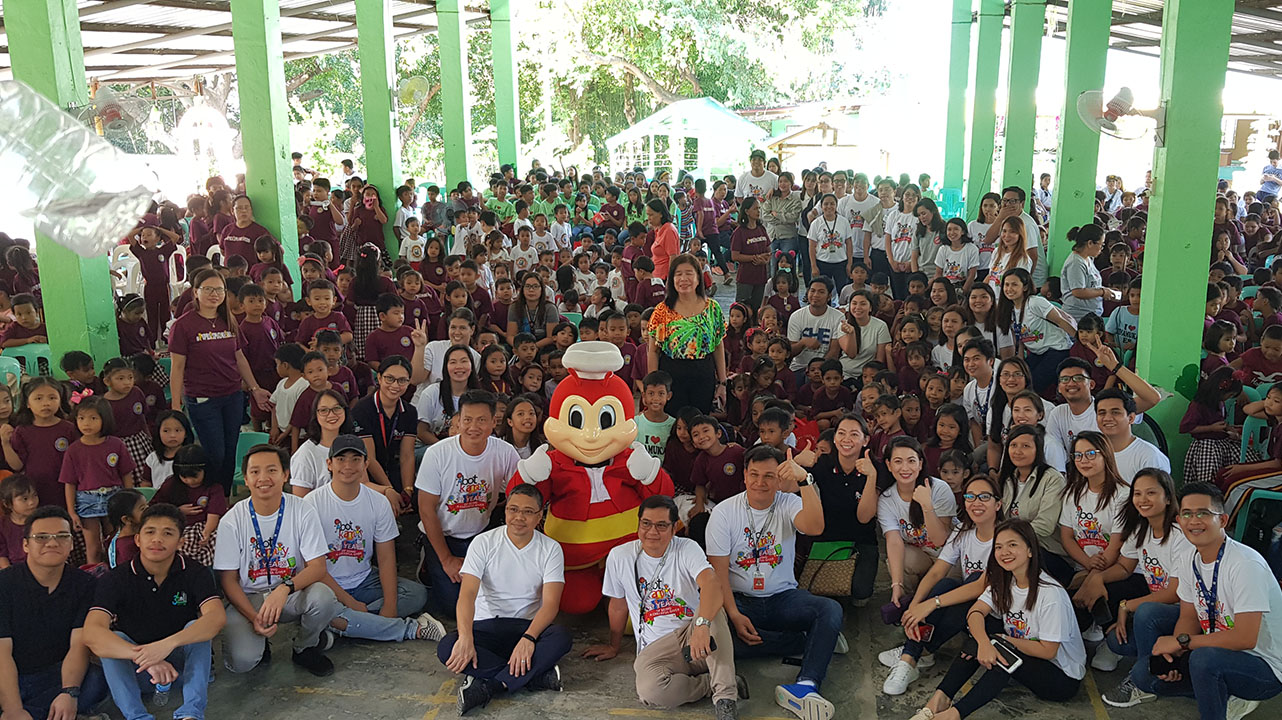 The Abot Kamay Christmas Outreach is a staple of the community engagement initiatives of JGSPG, and has become a holiday tradition in the three host barangays over the last 19 years. As JGSPG expands and soars to greater heights, it also continously contributes to uplift the lives of children in its host communities, helping to develop and nurture them through the group's many outreach and education-related programs. —Lean Maverick Nikko Alcantara (JGSPG)
For more information, visit the JGSPG Corporate Office at Robinsons Cyberscape Gamma Building, Topaz and Ruby Roads, Ortigas Center, or call 8230-5000, 8397-3200. jgspetrochem.com