As airline passenger traffic slowed down in 2020 due to the global Covid-19 health crisis, leading Philippine carrier Cebu Pacific shifted its focus toward alternative revenue streams to mitigate the pandemic's impact.
These efforts include the introduction of hybrid flights with separate sectors for passengers and cargo, Seat Occupying Cargo (SOC), and a US$500 million capital-raising exercise to strengthen its balance sheet and ensure that it is well-positioned to recover from the economic effects of the ongoing health situation.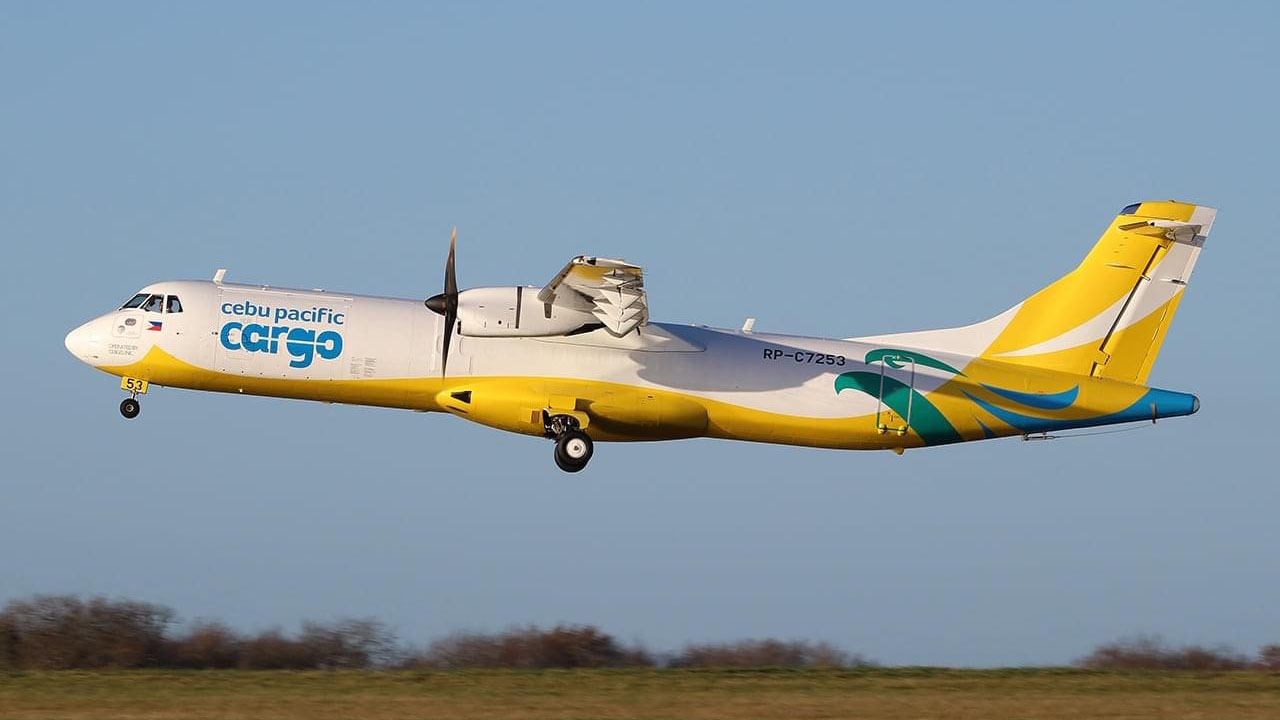 Cargo, a sector where Cebu Pacific saw great potential and demand long before the health crisis began, has proven to be a viable source of revenue. In mid-2019, the airline received delivery of its first ATR 72-500 turboprop intended specifically for cargo use. The second ATR cargo freighter was delivered in 2020, further strengthening cargo operations to and from domestic airports with short runways. Due to these infrastructure limitations, only a third of the airports in the Philippines can accommodate jet aircraft, while the rest can only be served by turboprops.
"We saw this pandemic as an opportunity to recalibrate our business and optimize operations to address the needs of our customers. There is a growing demand for cargo to and from the Philippines and our fleet of dedicated cargo aircraft allows us to address this while doing so in a more efficient manner," says Alex Reyes, President and CEO of Cebgo.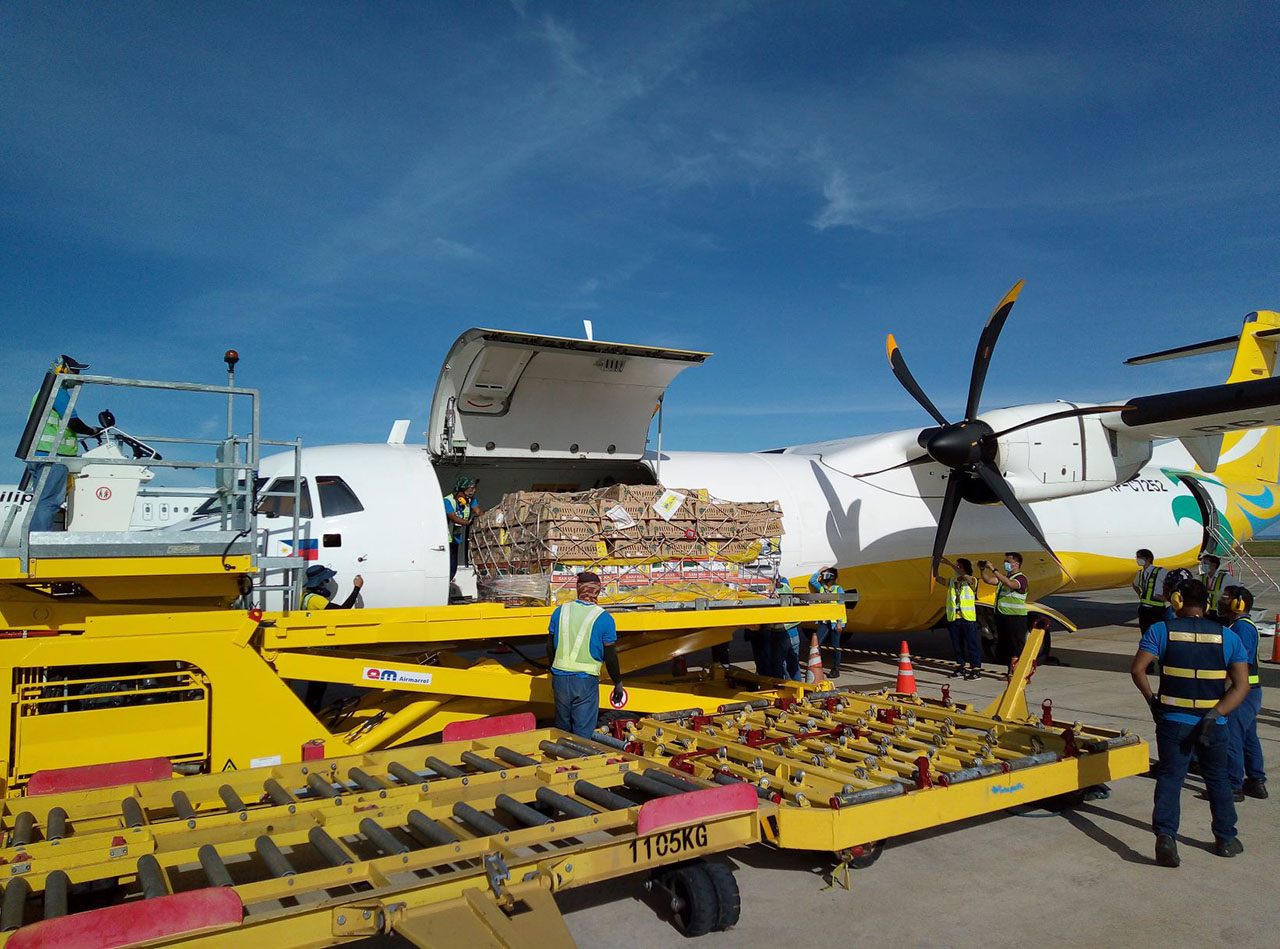 CEB Cargo is the largest cargo carrier in the Philippines, providing competitive, fast, flexible, and straightforward air cargo services to individual shippers and cargo agents locally and overseas. Using Cebu Pacific's modern aircraft fleet, CEB Cargo provides efficient and seamless inter-island connections via its major hubs: Manila, Cagayan de Oro, Cebu, Clark, Davao, Iloilo and Kalibo. For overseas requirements, it has interline partners for cargo to and from Europe, Africa, and the Americas.
Both of CEB's ATR 72-500 aircraft were converted at the Sabena Technics DNR S.A.S. facility in Dinard, France. The ATR freighters feature the Large Cargo Door modification, allowing each plane a maximum carrying capacity of eight tons of palletized cargo.
Apart from its two ATR freighters, CEB has also recently modified one of its A330 aircraft into an all-cargo configuration, removing seats so that cargo can be carried in the main deck.
CEB Cargo's operations have ensured that transport of essential goods goes unhampered, especially during this global pandemic. During the initial months of the Philippines' community quarantine, only cargo flights were allowed to operate, and this stream accounted for 66% of revenue in Q3 2020, as compared to 8% during the same period last year.
To date, CEB has carried over 70,890 tonnes of goods to and from domestic and international cargo destinations since the pandemic broke out in March 2020. Hong Kong, Dubai, Japan, Thailand, Shanghai and Guangzhou are among the carrier's top destinations for cargo operations, with semiconductors, automotive parts, aquaculture products, medical goods, fruits and flowers among the top commodities being flown in.
In the coming months, the carrier anticipates the continued growth of its cargo business, and its investment in these dedicated cargo aircraft affirming its commitment to continue providing affordable and accessible air travel services for everyJuan. "Besides pivoting to focus more on cargo operations, we are also mobilizing our aircraft to give back to the community by working closely with government agencies, organizations, and partners to ensure logistics support is fully covered," said Reyes.
Since the pandemic began, CEB has organized over 550 domestic sweeper flights to help stranded Filipinos return to their hometowns – all of which were made possible through partnerships with key government agencies. CEB also partnered with various organizations to provide free transport of medicines, COVID-19 test kits and Personal Protective Equipment to several provinces. To date, the carrier has transported over 432 tonnes of essential cargo, free-of-charge, to key domestic destinations including Cebu, Bacolod, Puerto Princesa, Cagayan de Oro, Davao, and General Santos.
More information on CEB Cargo may be found here.