Cebu Pacific, the Philippines' leading airline, proudly showcased its newest Airbus 330neo aircraft at the recently held Singapore Airshow, bolstering its status as the greenest airline in Asia.
It was the first time that Airbus had chosen a carrier from the Philippines to be featured at the Singapore Airshow. Cebu Pacific's A330neo was on display for the duration of the influential event, which is held every two years for high-level government and military delegations and senior executives from leading international aerospace companies. An estimated 10,000 guests attended this year's airshow, which took place from February 15 to 18, 2022.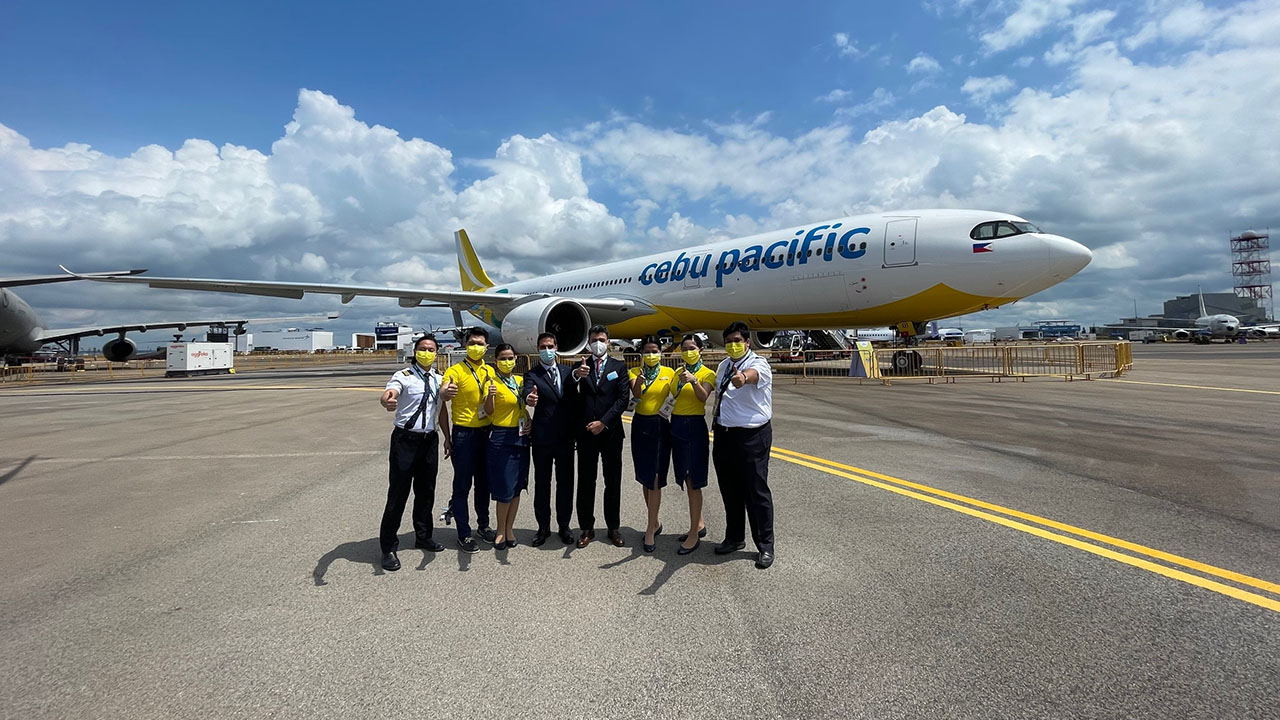 Top executives of Cebu Pacific welcomed journalists and trade visitors during the A330neo aircraft visit on Thursday, February 17.
"It is important for us to offer value service to our passengers and do it in a sustainable manner. The A330neo is a testament to our commitment to environmental and social sustainability, in line with our target of operating an all-Neo fleet by 2027," said Mike Szucs, chief executive adviser at Cebu Pacific.
The A330neo's 459-seat availability allows more travelers to be carried in a single flight, resulting in the lowest carbon footprint per passenger per kilometer. This will enable CEB to operate as the greenest airline in Asia, on top of ensuring passenger comfort over long distances through its ergonomically designed and lightweight Recaro seats.
The A330neo is one of the quietest wide body cabin aircraft in commercial aviation today, another key factor in improving the overall customer experience. It also uses 25% less fuel than previous generation aircraft, consuming as little as 1.4 liters per seat per 100 kilometers. This enables CEB to burn less fuel and emit less carbon per flight, supporting the airline's commitment to keep providing low fares for its passengers while delivering excellent and sustainable business outcomes.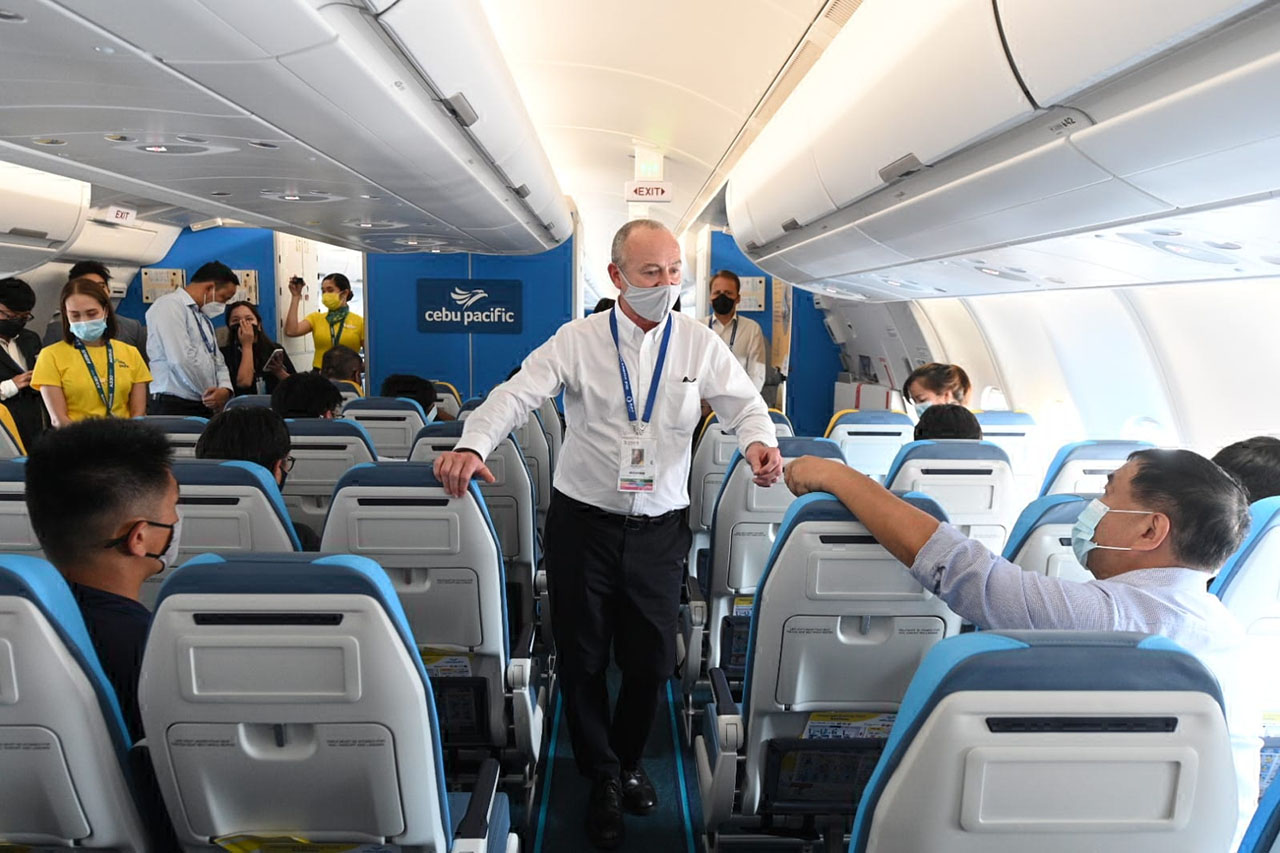 "We are very happy for this opportunity to showcase our newest eco-plane at the Singapore Airshow. It is our honor to be the first-ever Philippine carrier chosen by Airbus to display the A330neo and we take pride in being able to move forward with our fleet modernization plan amidst the global pandemic," added Szucs.
To date, the airline has received two out of its 16 A330neo aircraft orders, which are currently being used to service key Philippine hubs such as Davao and General Santos.
"We thank Cebu Pacific for allowing us to feature their A330neo alongside their growth story at the Singapore Airshow," said Anand Stanley, president of Airbus Asia-Pacific. "We are so proud to see our aircraft flying in the beautiful colors of Cebu Pacific and look forward to working together on our shared goal to ensure a sustainable future for our industry."
Boasting one of the youngest fleets in the world with an average fleet age of 5.8 years, CEB looks forward to ramping up its domestic and international route network in preparation for the anticipated travel demand after the easing of travel restrictions both in and out the Philippines.
For more information on Cebu Pacific, visit cebupacificair.com