One of Asia's leading financial publications has, for the second year in a row, named Universal Robina Corporation as the Philippines' most outstanding company in the Consumer Staples sector.
URC, one of the Philippines' largest food manufacturers, earned the distinction after an exhaustive survey of the region's top fund managers and financial experts. Conducted each year by Asiamoney, Asia's Outstanding Companies Poll recognizes listed companies that excel in areas such as financial performance, management team excellence, investor relations, and corporate social responsibility.
"This award affirms the high, consistent quality of our products and services, the trust and faith of our customers, and the grit and resilience of our workforce," said URC President and CEO Irwin Lee.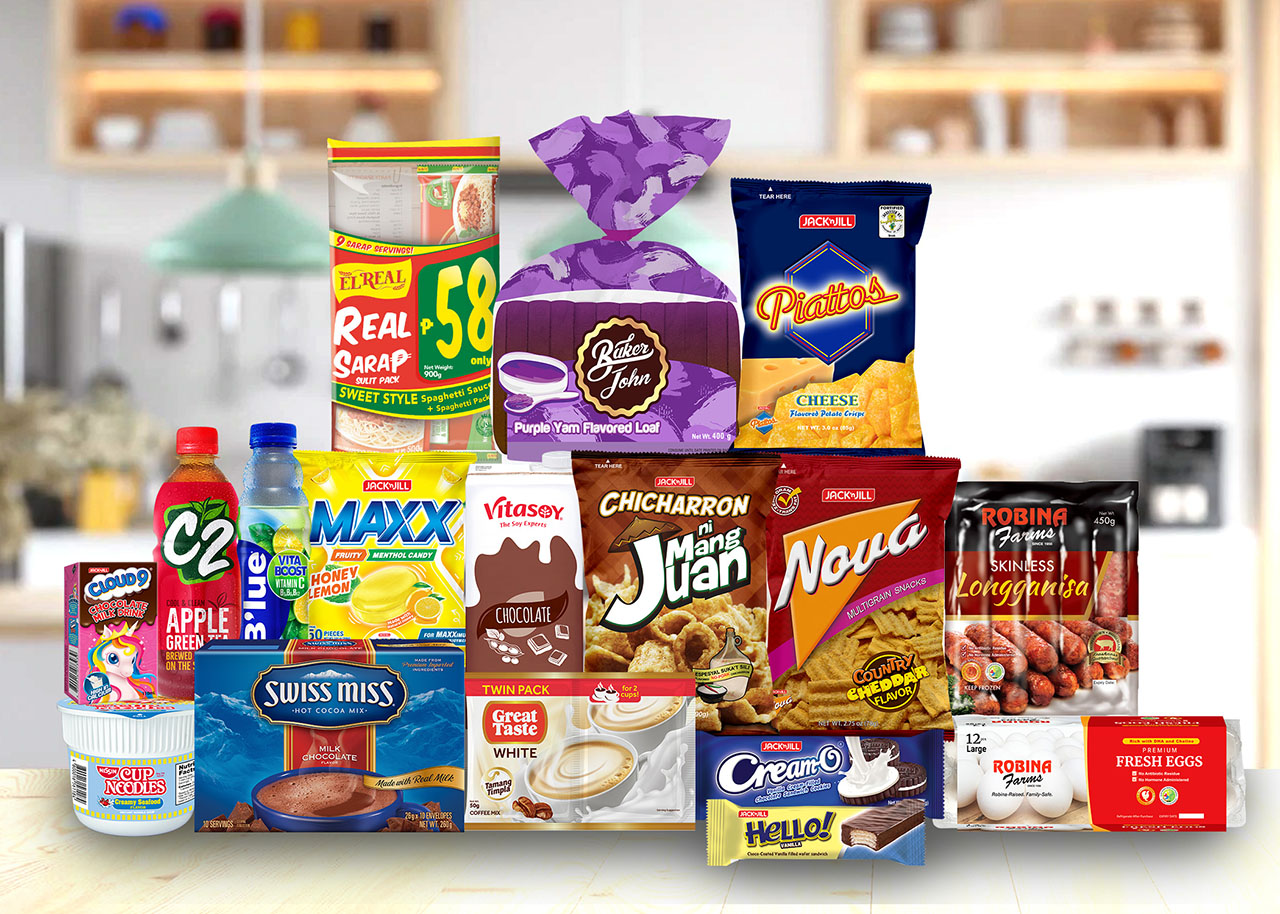 Some 958 fund managers, buy-side analysts, bankers, and research analysts took part in the 2022 poll, which concluded in mid-July. In total, the results recognize 175 outstanding publicly listed companies in 12 Asian markets. Robinsons Retail Holdings, a sister company of URC in the Gokongwei Group, was also a big winner in the survey, being named the Philippines' most outstanding company in the Consumer Discretionary sector, in a first-place tie with Wilcon Depot.
Not resting on the company's laurels, Lee promised that URC would continue its quest to become the leading food and beverage sustainable enterprise from the Philippines. "We're building new legs and entering new spaces with innovation as our growth engine," said Lee.
URC's dedication to its company Purpose – "To delight everyone with good food choices" – as well as its Ambition, which is directed, in part, toward "enhancing the lives of our employees, customers, consumers, and communities," have also led to success in foreign markets.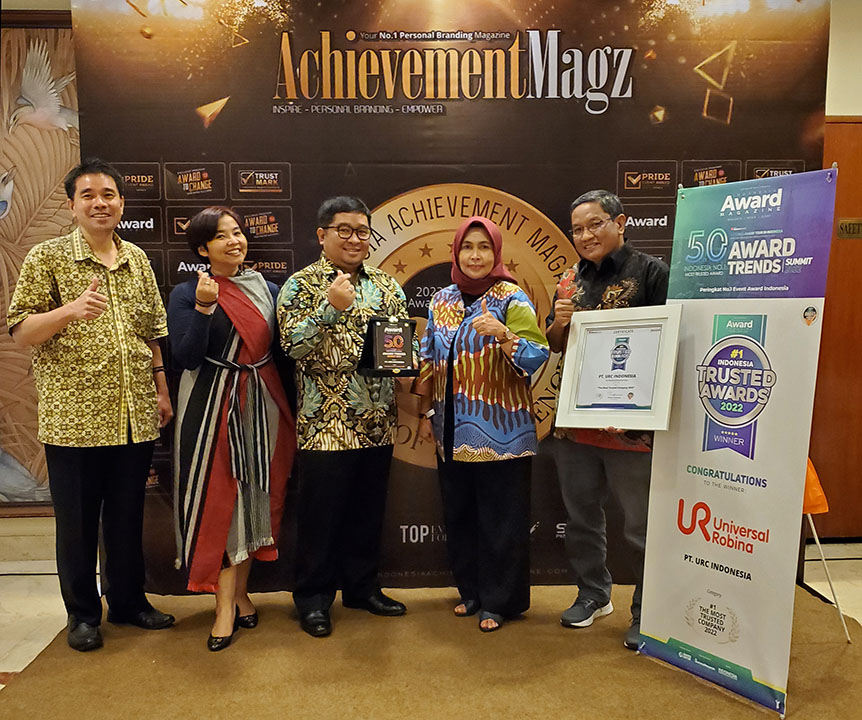 URC Indonesia's executive team celebrates being named Indonesia's Most Trusted Company. From left: Johannes Lie, Finance Head; Rachmawati "Ceha" Sutarto, Marketing Director; Taufiq Basthami, Country General Manager; Wiliana Rahayu, Integrated Supply Chain Director; and Fajar Indrianto, Country HR Manager.
In August, its Indonesian subsidiary was named Indonesia's Most Trusted Company.
"This award is a recognition of the efforts of our employees who work tirelessly with high engagement and dedication to continuously transform the company to be better every day and achieve commendable results even in the midst of a pandemic," said URC Indonesia Country General Manager Taufiq Basthami.
Through its "Indonesia Trusted Awards", the Indonesia Award Center seeks to recognize Indonesian companies with a proven track record in producing high-quality products and services, thereby contributing to Indonesia's development and advancement.
URC Indonesia's core brands continue to gain market share in their respective categories. Piattos now ranks second in the potato snacks segment, improving from the third as of the first quarter of 2021, while Cloud 9 is now third in its category.
As proof of its rising popularity in Indonesia, Piattos recently received the Digital Popular Brand Award 2022 in the potato snacks category.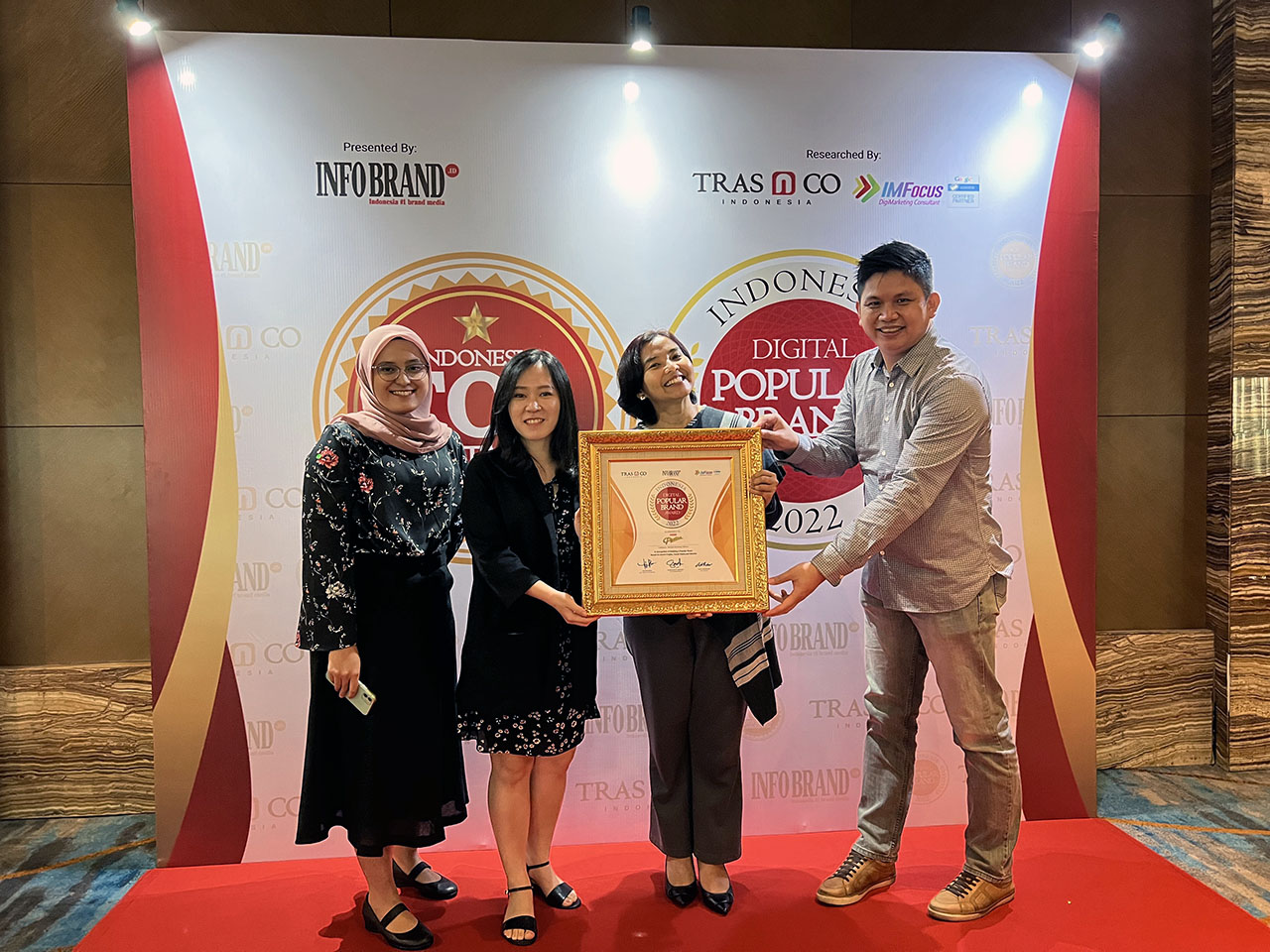 Rachmawati "Ceha" Sutarto, URC Indonesia Marketing Director, said that the award is an "acknowledgement as well as affirmation" of URC's marketing strategy, which was to bring its products closer to its target and audience with digital being a pivotal pillar, "especially in the last three years as digital penetration accelerated rapidly."
The award was presented by Infobrand.id, the leading brand media company in Indonesia, in collaboration with its research partners, Tras N Co and IMFocus.
Back here in the Philippines, URC recently received the Best Place to Work certification, proving itself to be a company with a workplace culture that meets global standards and one that is trusted by its own employees.
"Definitely, with this certification, we are more determined to become the ideal workplace for our current and future employees. It has inspired us to do more so that our people continue to thrive in URC Philippines," said the company's president and CEO upon learning of the achievement.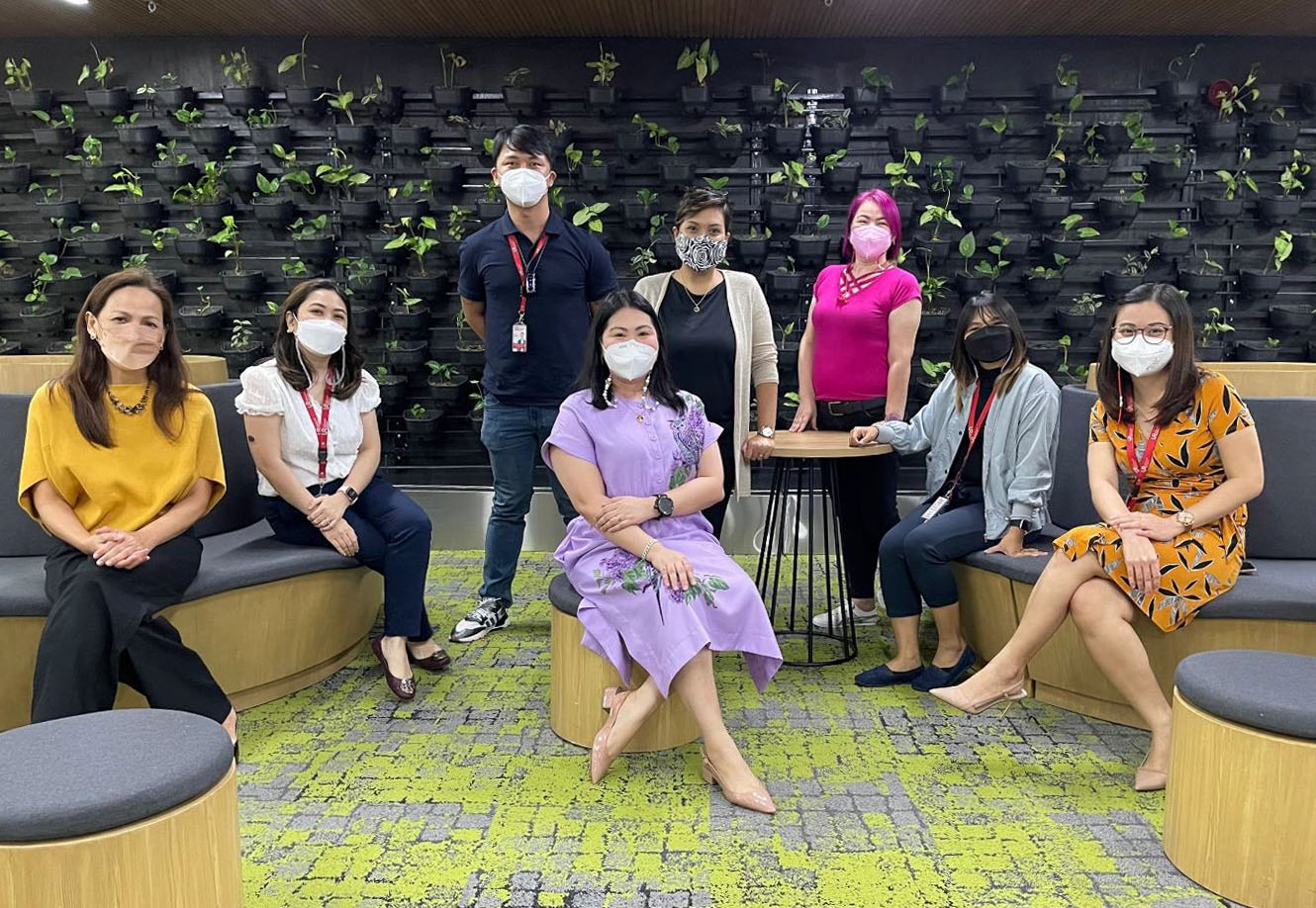 The Best Place to Work certification is given to companies that are deemed employers of choice based on eight workplace factors: Leadership; Human Resource Practices; Compensation; Benefits; Teamwork and Relationships; Employee Engagement; Workplace and Procedures; and Corporate Social Responsibility. The certification process involves an in-depth, four-week employee experience survey and assessment of the results in accordance with the global Best Place to Work standard.
The recent certification complements another achievement, being recognized by GradPhilippines as one of the Top 100 Graduate Employers in 2021, and cements URC's status as one of the most desirable employers of recent university graduates in the country.
For more information on URC, visit urc.com.ph