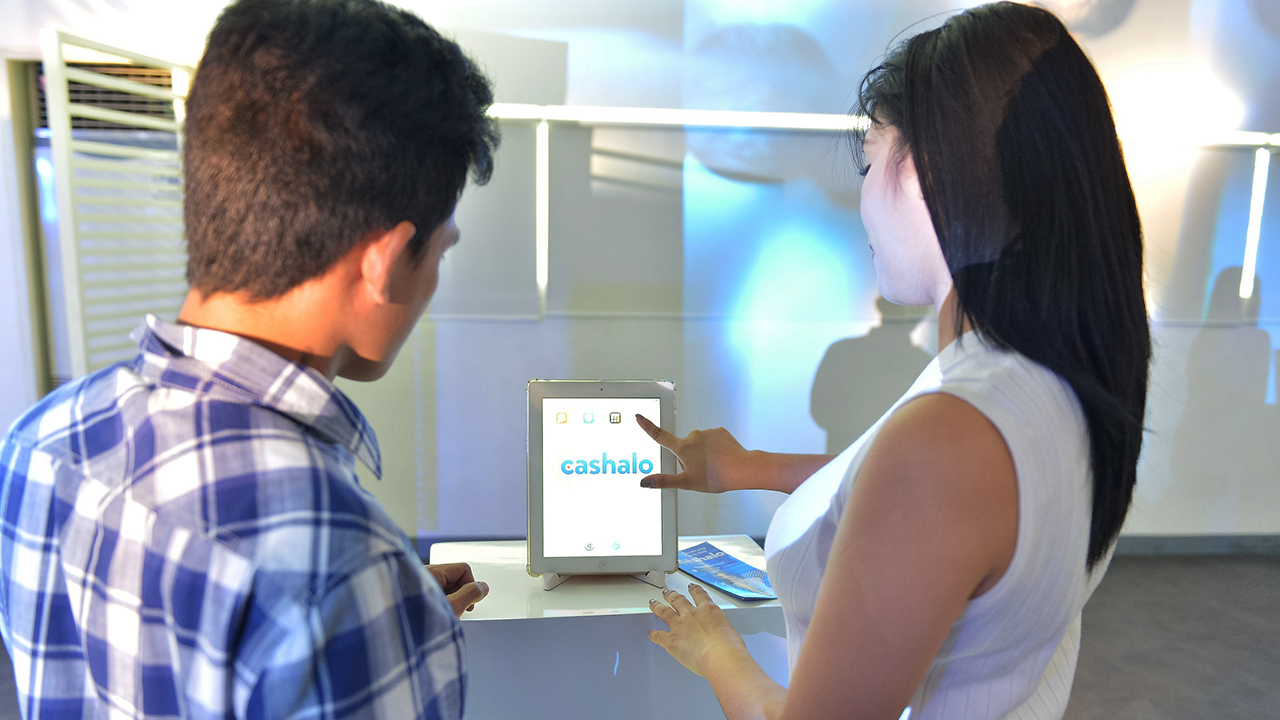 Guests Learning how to use the Cashalo App during the launch in October.
According to a 2017 survey on Financial Inclusion by the Bangko Sentral ng Pilipinas, only 15.8 million Filipinos over the age of 15 have a formal bank account. That's not even a quarter of the entire adult population. According to the BSP, ownership of an account is important for the following reasons, to save money, to receive salary, to send or receive remittance, and to pay bills. All these are basic indicators of financial inclusion, a key factor for achieving a nation's inclusive economic growth and poverty reduction. For many adults who remain "underbanked" or underserved by the finance industry, one of their main reasons is the perceived lack of need.
However, as we all know, emergencies can happen at any time. What happens when you need an extra source of funds, and one that will not charge you exorbitant fees or usurious interest rates? This is where Cashalo comes in. After a period of intensive beta-phase testing, the Cashalo App was formally launched to the public last October at the One Canvas events space in Makati.
Cashalo is a mobile app developed by Oriente Express, a partnership between Express Holdings, Inc. (a subsidiary of JG Summit Holdings, Inc.) and Hong Kong-based financial services company Oriente. Backed by Oriente's tech know-how—its founders were behind internet giants Skype and Lu.com, among others—and JG Summit's extensive consumer network in the Philippines, the Cashalo app aims to provide Filipino consumers with fast, affordable, and secure access to credit "at the push of a button."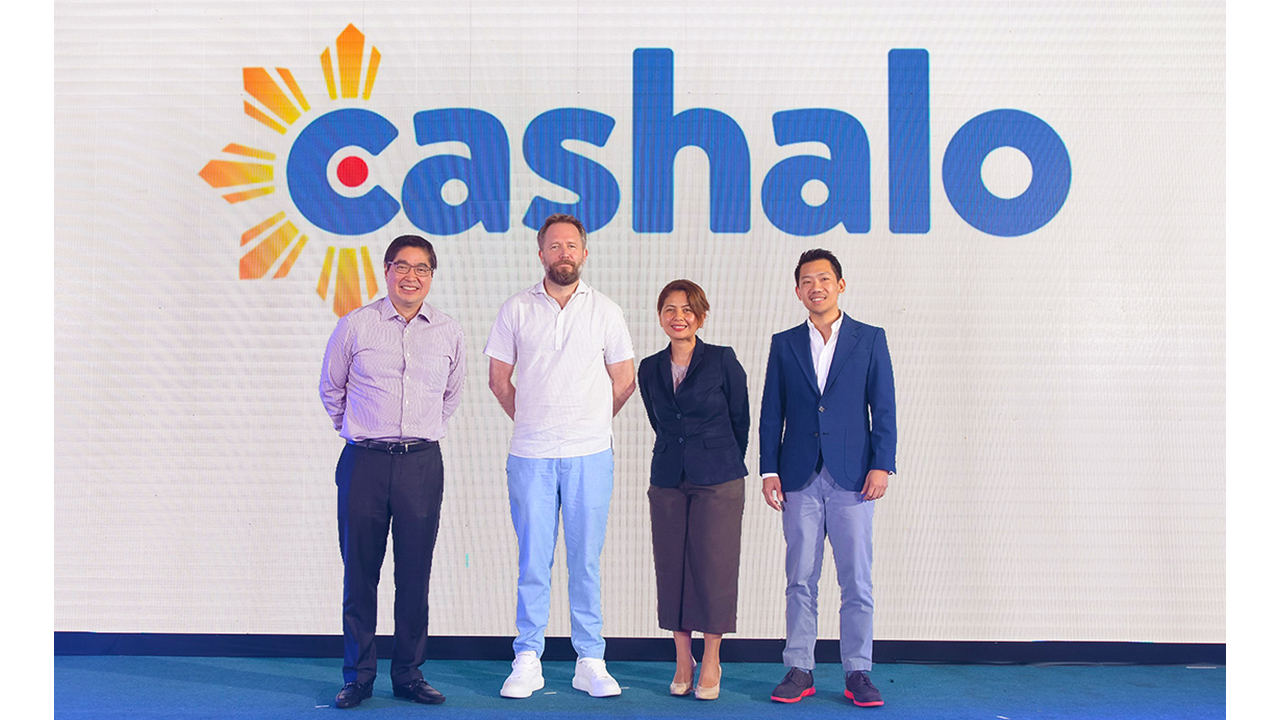 Present at Cashalo's launch were (from left) Lance Y. Gokongwei, President and CEO of JG Summit Holdings, Inc.; Geoffrey Prentice, co-founder of Oriente; and Hamilton Angluben (extreme right), General Manager of Cashalo. Ellen Joyce Suficiencia (second from right), the acting Deputy Director of the Bangko Sentral ng Pilipinas' Inclusive Finance Advocacy Office, was the guest of honor.
As early as last year when the partnership was announced, Mr. Lance Y. Gokongwei, President and CEO of JG Summit Holdings, Inc. articulated Cashalo's lofty goals. "Leveraging its experience building internet giants LU.com and Skype, Oriente is using technology and data science to tap into JG Summit's resources to enable online peer-to-peer lending and wealth management at attractive interest rates." In another interview by Bloomberg, he revealed, "The big picture here is how do we liberate and enable under-served Filipinos to have access to funds."
In his speech at Cashalo's launch, Mr. Gokongwei hammered home this point. "Across the JG Summit Group of Companies, we have a unifying vision, to lead our country to global competitiveness and to make life better for every Filipino. Our businesses range from food and beverage manufacturing, retail & real estate, aviation, petrochemicals, power generation and distribution, and finance services, all these attest to our sharp focus on helping everyone.
"When we decided to partner with Oriente to develop Cashalo, it was another manifestation of this singular drive. While traditional financial institutions, including Robinsons bank, continue to innovate and cater to more consumers, today over 40 million Filipino adults remain underserved. They are yet to experience access to essential and affordable financial services, and the benefits that come with that. They are forced to rely on the informal sector, including loan sharks, and consequently get trapped in the vicious cycle of bad debt."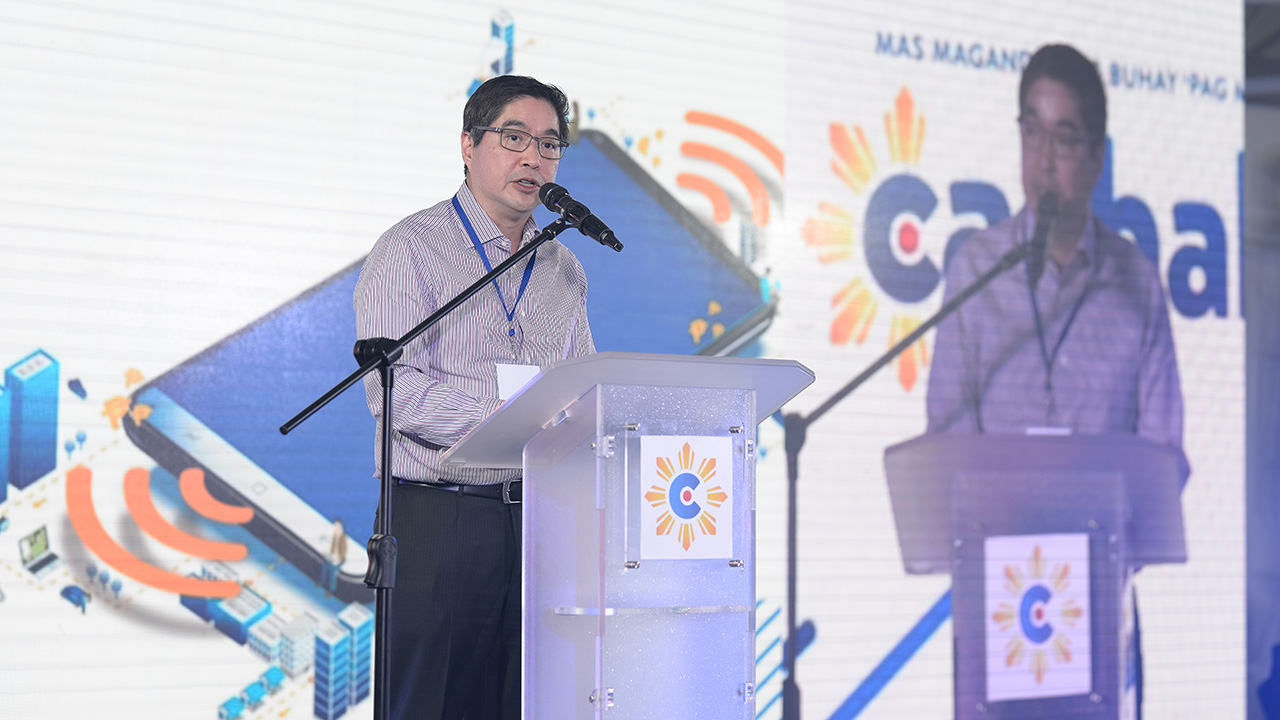 With advancements in mobile technology, Mr Gokongwei pointed out that providing financial services to a greater number of Filipinos was now possible. Speaking about the enthusiastic response during the app's testing phase, he said: "It is incredible to think that within months, hundreds of thousands of Filipinos have quickly signed up and are appreciating the speed, ease of use, and affordability of our credit on demand solution. They are certainly on their way to elevating their financial well-being."
Mr Gokongwei's speech concluded by revealing Cashalo's long-term goal. "We want to see the Philippines fully realize the vision of the Bangko Sentral ng Pilipinas to build a more equitable future for every Juan," he said, stressing the importance of increasing financial literacy across communities. "JG Summit is excited to support Cashalo as it starts to roll out its financial literacy programs that will touch the lives of millions of Filipinos nationwide, and ensure they quickly become more informed and make more informed financial decisions."
Sharing this altruistic vision, Oriente co-founder Geoffrey Prentice revealed that he saw the opportunity to invest in the app not simply as making good financial sense, but it also provided the chance to make a difference. It was an opportunity "that had not only clear economic value, but incredible social impact value as well."
The idea was simple, Prentice said, to build a better, more equitable banking system powered by mobile technology, to work for underserved consumers in the Philippines, Asia's fastest growing economy. One major difference between Cashalo and other fintech apps, in his eyes, was that Cashalo took a "hyperlocal approach" to cater to customer needs. "We knew that to succeed in this market, we needed to build local solutions, [from the] ground up, in the market. Meet local consumer needs and unlock their untapped potential."
Speaking on behalf of Chuchi Fonacier, the BSP's Deputy Governor for the Financial Supervision Sector, guest of honor Ellen Joyce Suficiencia lauded Cashalo's entry to the financial services sector in the Philippines. "At the BSP, we recognize the potential of digital innovations and new technologies as enablers for financial inclusion. They bring about efficiencies in scale that allow meaningful financial services to reach the unbanked. Cashalo, and what it aims to achieve, brings these ideas to life and on the ground.
"Cashalo has embraced innovation and is going for a market most lenders dare not go. Indeed, those who lack imagination and illumination, will not see the low-income clients as an attractive market for financial services, especially credit. They will only see the risk and challenges. But those who understand the transformative power of financial inclusion, those who have internalized their role in national building… they are the ones who can see and unlock viable opportunities in this underserved market," said Deputy Director Suficiencia.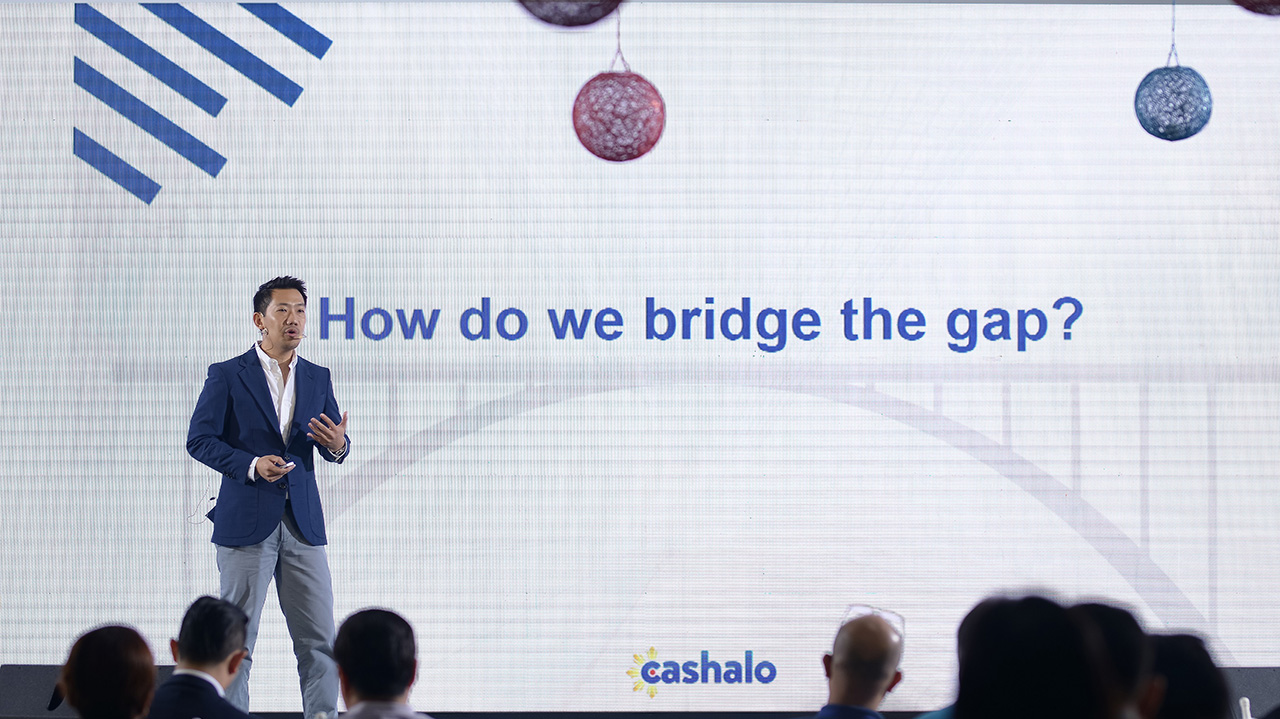 Cashalo GM Hamilton Angluben
At the launch, Cashalo GM Hamilto Angluben presented a few real-life scenarios that showed how easy it is for even borrowers of small amounts to become trapped in debt (especially through the common 5/6 lending scheme, which charges 20% interest rate per month). After seeing this, the benefits of using Cashalo were clear. "Ninety percent of Filipinos do not have access to a credit bureau, meaning they don't have a credit history. They have never borrowed from a formal financial institution," he said. "How do we bridge the gap for the 90% with no credit history? For the 77% without a formal savings account? Provide them with fast, convenient, and most importantly affordable credit. That's what Cashalo does." Using the app you can have your loan request approved in as fast as 10 minutes; it's convenient because everything happens digitally, there are no paper forms to fill out; and best of all, Cashalo is affordable, with rates starting at 3.95% interest per month.
While this already sounds promising, Mr. Prentice revealed that as time goes by, even lower interest rates could be a possibility. "Our long-term goal is to bring rates lower and lower. … Our goal is not to make money by pushing rates up on people, but to drive rates constantly down. The more we know about you (the customer) the more we know where the money is going to go, the lower we can drive rates."
For more information on Cashalo, visit www.cashalo.com. Download the app for free via Google Play or Apple's App Store.