In our increasingly high-tech society, farming and other agricultural-related businesses might seem quaint and unglamorous. But with the increasing prices of produce and other commodities currently in the spotlight, maybe it's time for the general public to re-evaluate its attitudes toward farming. At Universal Robina Corporation, however, the importance of agri-business has never been in question.
It may not be a well-known fact, but one of URC's divisions, called the Agro-Industrial Group, or AIG, is among the biggest and most profitable agro-industrial food businesses in the country today, supplying the biggest hotels, groceries, restaurant chains, and even our kitchens at home with a range of poultry egg and pork products. In addition, AIG is among the biggest suppliers of branded feeds and veterinary medicines; it also has its own Research and Development arm, exploring advancements in animal feeds, breeding, and farming technology. But they're not done yet, as AIG is in the midst of an expansion, scheduled for completion in two years' time.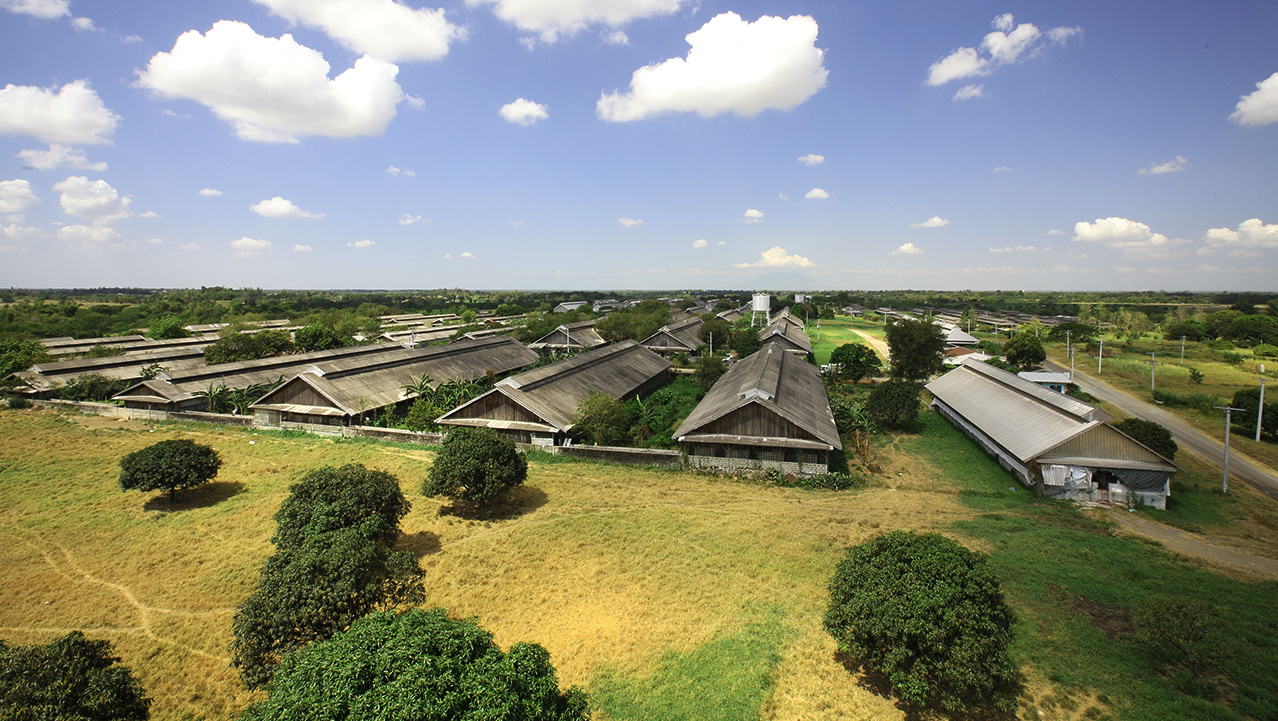 HUMBLE BEGINNINGS
Like many companies under the JG Summit umbrella, the Agro-Industrial Group traces its origins from Universal Corn Products, a glucose and cornstarch manufacturer, the first company founded by Mr. John Gokongwei Jr. in 1954. After a few years, Mr John was on an entrepreneurial hot streak launching another company, Consolidated Food Corporation, in 1961, and then Robina Farms, in 1963. With the launch of Robina Farms, the Gokongwei group of companies' vertical integration began, as Universal Corn Products, or UCP, could produce the feeds needed by Robina Farms. In the late 1960s, Robichem Laboratories was formed primarily to provide veterinary medicines for Robina Farms, while also supplying the rest of the market. A decade later, in the 1970s, Robina Farms got into the piggery business.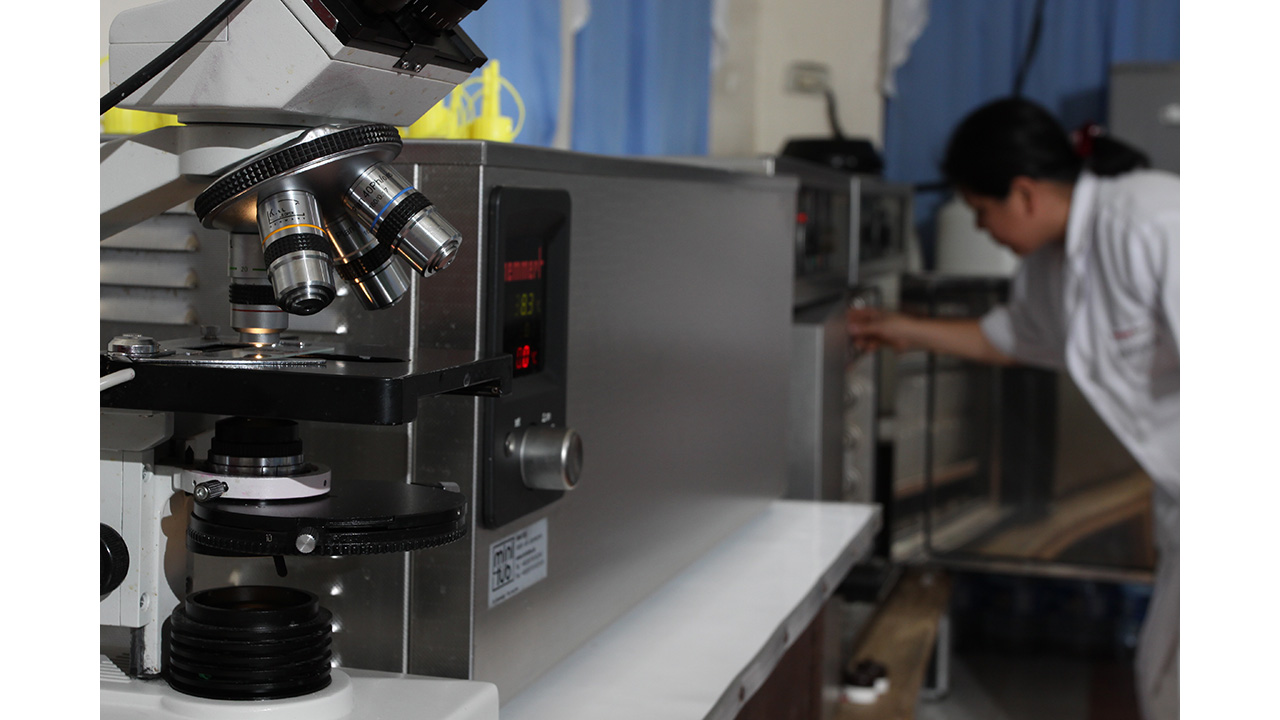 AIG is among the biggest suppliers of branded feeds and veterinary medicines; it also has its own Research & Development arm, exploring advancements in animal feeds, breeding, and farming technology.
Universal Robina Corporation—which today is the parent group for several of the abovementioned businesses—was formed in 1966. While it is a multi-business division these days, at the time of its founding it had its eye on the snack food industry, leading to such pioneering snacks as Chiz Curls and Chippy, under the Jack 'n Jill brand.
To complete the vertical integration, the Gokongwei group entered the flour milling business also in the 1970s through Continental Milling Corporation and ventured into sugar milling with the acquisition of three sugar mills and refineries under the banner of URC Sugar in the 1980s.
SOLIDIFYING THE BASE
By 2005, the current structure of URC was completed, and it was reorganized under three divisions: Branded Consumer Foods, the Commodity Foods Group, and the Agro-Industrial Group. Coming full circle, AIG now houses the pioneer companies of the conglomerate, Universal Corn Products, Robina Farms Piggery Business Unit, Robina Farms Poultry Business Unit, and Robichem Laboratories. In its continuing evolution, AIG is rebranding itself in the market as Robina Agri Partners, the most profitable agro-industrial conglomerate in the Philippines, with its core positioning of "Kabalikat natin sa Pagunlad."
EXPANSION
The JG Summit Group of Companies has never been one to rest on its laurels. In line with this, Robina Agri Partners is embarking on a major expansion, according to Dr. Dante Palabrica, the Director of Farm Operations. You could say Doc Dante, as he is known in the company, is one of the most loyal employees of URC, having been with the company for 38 years, starting with Robichem Laboratories in 1980. Doc Dante has seen it all during his many years with the company, sharing stories of success as well as some failures—due to the highly risky nature of livestock farming. Still, he is upbeat about the coming expansion, something that will benefit all Filipinos looking to put food on their dinner tables.
"In the piggery, from 25,000 sows we are going to expand to 28,500 in two years' time. That's around a 15% increase. In the poultry, our egg layers are increasing from 5 houses to 9 houses, around an 80 to 85% increase in egg production," says Doc Dante.
The piggery business unit has two main farms, one in San Miguel, Bulacan, and one in Antipolo, Rizal. Besides these main feeder farms, there are satellite farms where piglets are raised. "We move the baby piglets, at 12 weeks old to be fattened at the satellite farm. The biggest is in Bustos, the capacity is 30,000 piglets and we are increasing this to 50,000."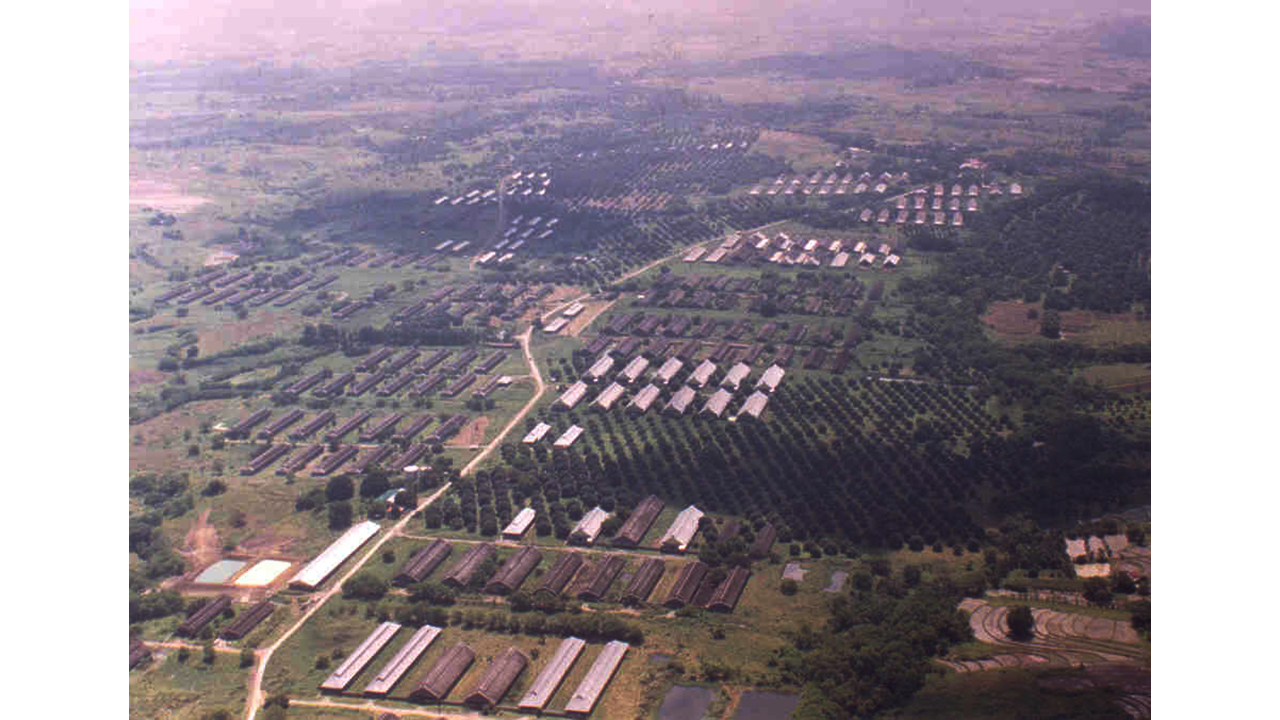 The Agro-Industrial Group is a model of efficiency and complete vertical integration. From within the company it sources its feeds and veterinary medicines, and to complete the cycle, it has its own slaughterhouse in Antipolo, which Doc Dante says is the biggest slaughterhouse processing area in the Philippines. The world-class, CGMP (Current Good Manufacturing Practices) and HACCP (Hazard Analysis and Critical Control points) certified Triple A facility has a capacity of 1,000 hogs per eight-hour shift. From there, the pork cuts are delivered to hotels, restaurants, and supermarkets following the required quality standards.
AIG's next step is to have its own meat processing plant, which is already underway. "We will produce our own tocino, longganisa, and hotdogs," says Doc Dante. "The future plan is, no part of the pig will be wasted."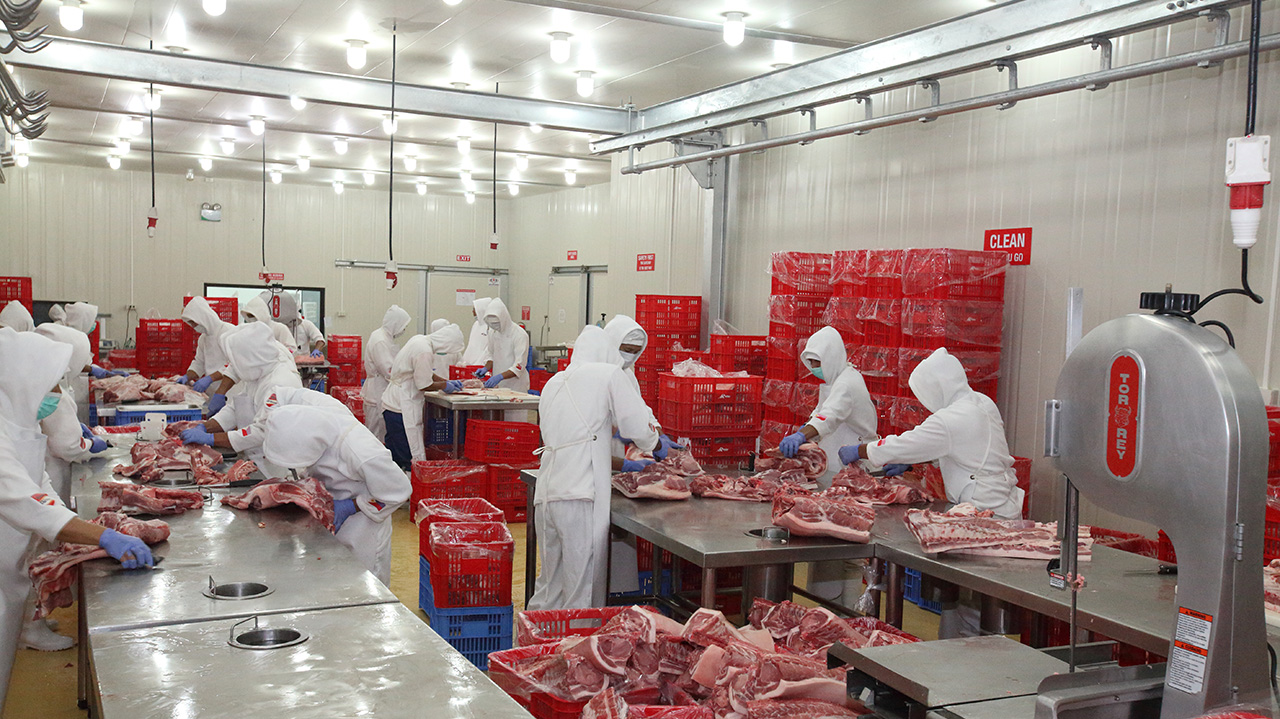 The Triple A-rated slaughterhouse has a capacity of 1,000 hogs per 8-hour shift.
On the poultry side, production is up to around 350,000 to 360,000 eggs a day, with the nine layer houses. Processes have also become highly mechanized to avoid human contamination—one person can handle up to 40,000 chickens. When eggs are laid, they travel by belt to an air-conditioned packing machine area. "We maintain the cold chain, so there is less chance for bacteria to grow. This results in more nutritious and safer chicken eggs."
What else makes Robina Farms' products stand out in the market? "Our pork has no antibiotic residue, and our animals aren't treated with hormones. It's the same with the chickens. Our big accounts are very picky when it comes to this, and our claim makes it easy to clinch deals," proudly claims Doc Dante.
True to his word, the farms pass the highest standards, from the Department of Agriculture's Good Animal Husbandry Practices (GAHP) certification to the Bureau of Animal Industry's Animal Welfare Act certification. The company also surpasses the highest standards of the National Meat Inspection Service (NMIS), which certified that AIG meat products contain no antibiotic residue.
With many of today's headlines focused on the ever-rising price of food, Doc Dante believes that AIG's expansion can help ease the situation in the future. "It's a long-term process, with a lot of challenges, and a lot of risks. But we have to do this. It is our duty to the country. It is our life."
For more information, please visit https://robinaagripartners.com or follow the group's brands -- @RobinaFarmsPH, @SupremoFeedsandVetrinaryDrugs, @topbreeddogmeal, and @UnoPlusPH -- on Facebook.