In the Philippines, it is estimated that around 1.44 million people have some form of disability or physical impairment. Firmly believing that the needs of people with disabilities (PWDs) must be fully addressed, Robinsons Malls has continuously striven to make its facilities and services accessible, comfortable, and convenient for everyone. For its tireless efforts to be a champion for inclusion, Robinsons Malls earned two special honors at the 30th edition of the Apolinario Mabini Awards, held on July 18, 2023, at the Heroes Hall of Malacañan Palace.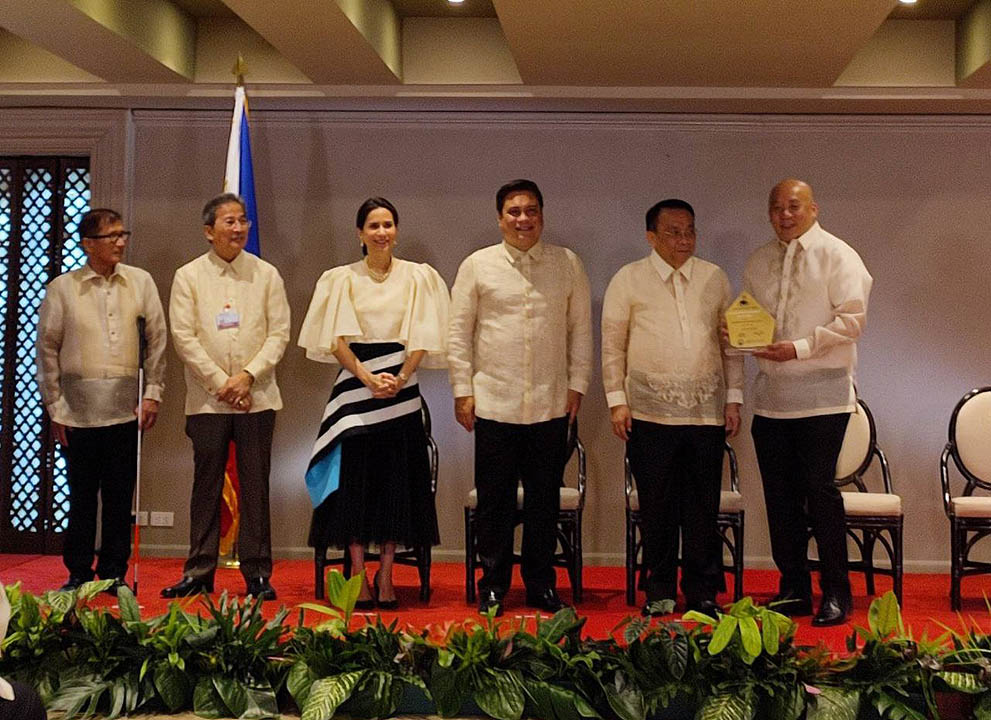 The Apolinario Mabini Awards, named after the inspiring Filipino revolutionary leader and statesman who was known as "The Sublime Paralytic", have been presented by the Philippine Foundation for the Rehabilitation of the Disabled (PFRD) since 1974. The awards acknowledge the outstanding contributions of disabled persons and individuals, organizations, and government offices that have made significant efforts in promoting the rights and welfare of persons with disabilities.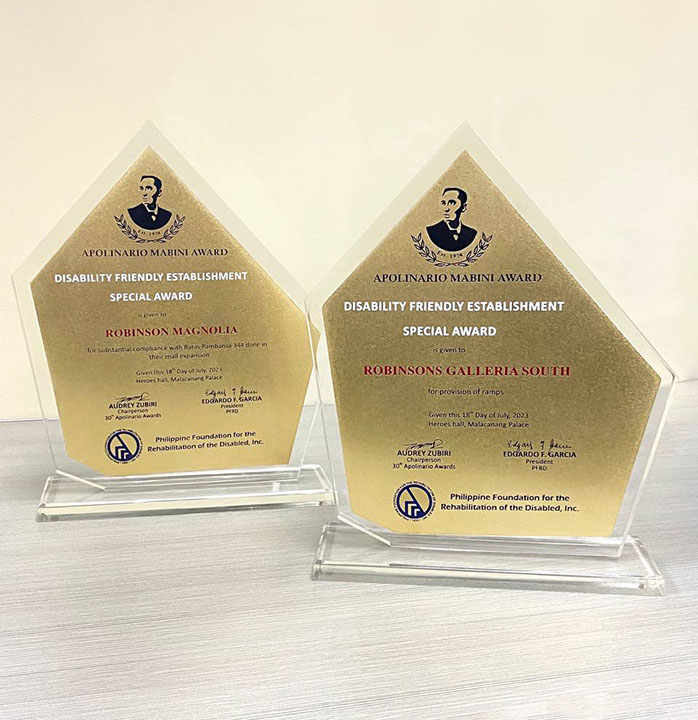 Robinsons Land's popular shopping malls Robinsons Magnolia and Robinsons Galleria South were both cited in the Disability Friendly Establishment category, which recognizes establishments, government or private, that have been responsive to the needs of PWDs by "providing the facilities and services which make their access to, exit out, and stay in the establishment safer, more pleasant, and convenient." On hand to accept the awards from Edgardo F. Garcia, PFRD President and Apolinario Awards Chairperson Audrey Tan Zubiri at the official ceremony was Robinsons Land's External Affairs and Operations Support Director Irving Wu.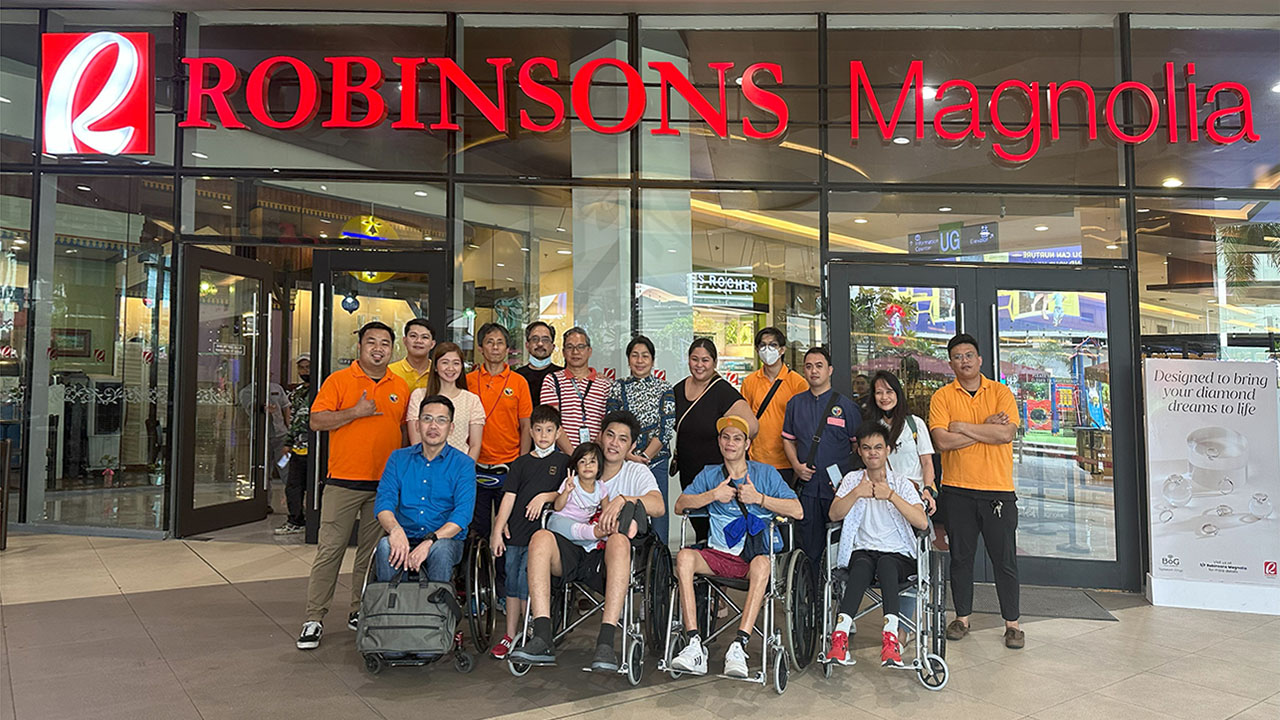 Just a few days after receiving its award, Robinsons Magnolia demonstrated its continuing passion to foster inclusivity by teaming up with the Philippine Orthopedic Center for a special event.
On July 21, 2023, wheelchair-bound individuals recovering from spinal injuries were provided with a fun-filled tour of Robinsons Magnolia. As the group went around exploring the mall's many PWD-friendly amenities and facilities, it became clear that Robinsons Magnolia's award, presented in recognition of its significant compliance with Batas Pambansa 344, the law promoting the rights and welfare of PWDs in the Philippines, was well and truly deserved.
For more information on Robinsons Malls, visit robinsonsmalls.com and robinsonsland.com/commercial-centers-division