The Gokongwei Group is involved in many vital sectors of the country's economy. As such, it has become increasingly important that its workforce remain healthy, protected, and productive in the midst of the COVID-19 pandemic. In support of the government's national vaccination program and to ensure that the conglomerate and its business units continue to deliver essential goods and services – such as contributing to the nation's food security, facilitating the mobility of passengers and cargo, providing financial services, and operating residential and commercial hubs, among others – the Gokongwei Group launched its COVID Protect vaccination program.
COVID Protect officially got underway on July 6, 2021, at Robinsons Galleria, where the first batch of frontliners of Robinsons Retail Holdings received their initial dose of the life-saving vaccine. Since then, the conglomerate's other business units have also started inoculating their workforce through COVID Protect.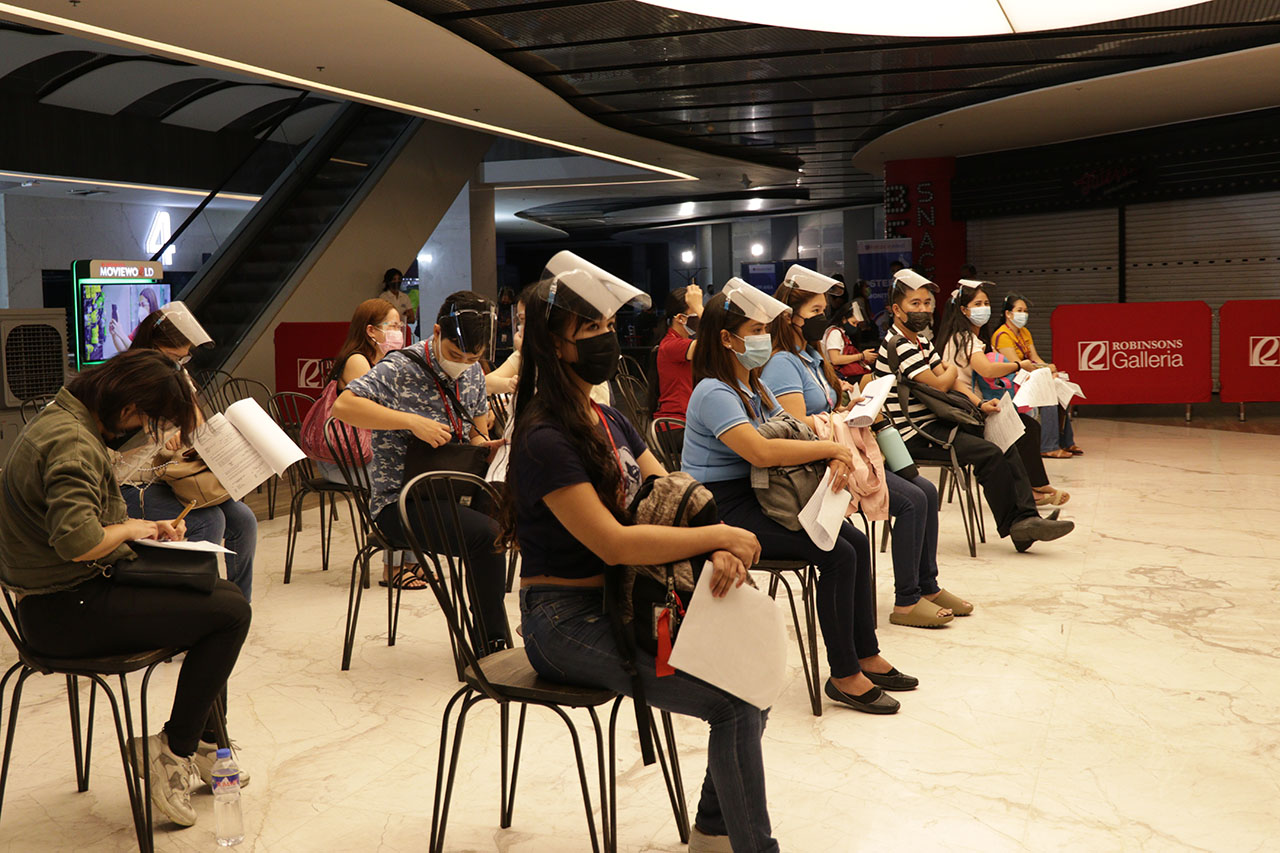 These programs and initiatives simultaneously taking place throughout the conglomerate are emblematic of the group's stance that the safety of its people equates to the safety of the general public. "We believe that our people are our most valuable asset, as they are the lifeblood of our organization, and we recognize that health and safety is a primary concern," said Lance Y. Gokongwei, JG Summit Holdings president and CEO.
Ensuring continuous manufacturing to contribute to food security and resilience
Universal Robina Corporation, one of the Philippines' largest food and beverage firms, has begun the vaccination of its employees to help keep the country's food supply chain stable during the pandemic.
In the Gokongwei Group, URC is among the business units with the most employees, having 33,000 workers.
URC's COVID Protect inoculation drive got off to a flying start as it held vaccinations for URC Sugar and Renewables' SONEDCO sugar mill workers in Kabankalan City, Negros Occidental last July, while its workers from the La Carlota Sugar Mill and Distillery in La Carlota City, Negros Occidental, were vaccinated in August. Approximately 90% of workers from these facilities are now inoculated, in time for the new milling season.
URC's vaccine rollout under COVID Protect has also begun in Metro Manila, South Luzon, Negros Occidental, Cagayan de Oro, Cebu, Pampanga, and Cagayan Valley, and will soon cover its workforce across its network of factories, mills, distilleries, and distribution and logistics hubs all over the Philippines.
"URC, along with its offices outside the Philippines, strongly supports the fight against the pandemic," said Irwin Lee, URC president and CEO. "This effort is in line with our parent company's thrust to help the government with its vaccine rollout, as well as to aid the country in achieving herd immunity."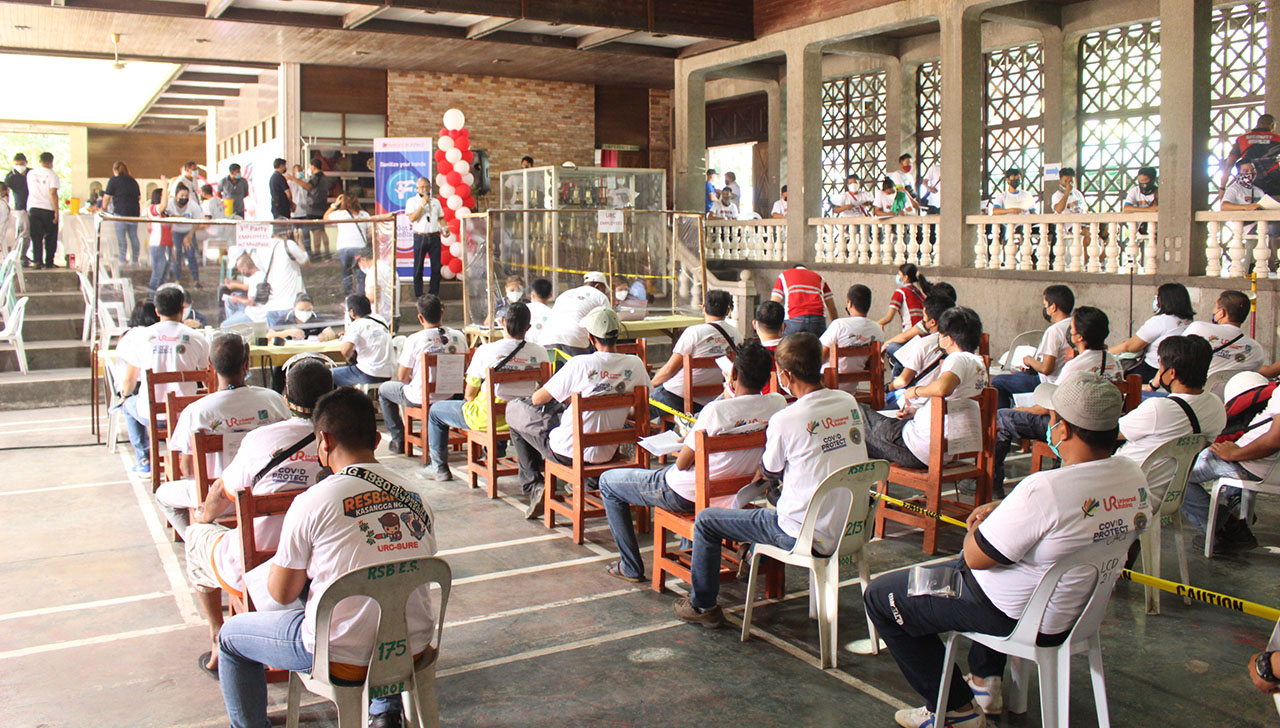 JG Summit Petrochemicals Group, which is an integral part of the overall supply chain for essential industries, has also vaccinated 90% of its employees so far.
Apart from the JGSPG workforce, employees of URC Flexible and URC Flexible Packaging, two Universal Robina Corporation units located within the JGSPG complex, as well as those from CFC Corporation, also received their jabs.
The full support of upper management was also cited by Beng Cortes, JGSPG Vice President for Human Resources Division. According to Cortes, JGSPG management provided all the necessary support to ensure the vaccination drive's success. She added that the four-day run was both challenging and rewarding. "We never doubted our collective ability to mount such a huge and important event for our employees. It was indeed all hands on deck to support the vision of the Gokongwei Group to protect all its employees via the COVID Protect initiative," she said.
Facilitating the mobility of passengers and cargo
Cebu Pacific, another Gokongwei Group company with an employee network stretching across many parts of the Philippines, held its first vaccination drive for 300 employees at its headquarters in Pasay City on July 28, 2021.
To date, 86% of CEB's total workforce have been inoculated, while more than 95% of its flying pilots and crew have received their vaccine doses. CEB expects to fully vaccinate all employees and third-party workers by October this year.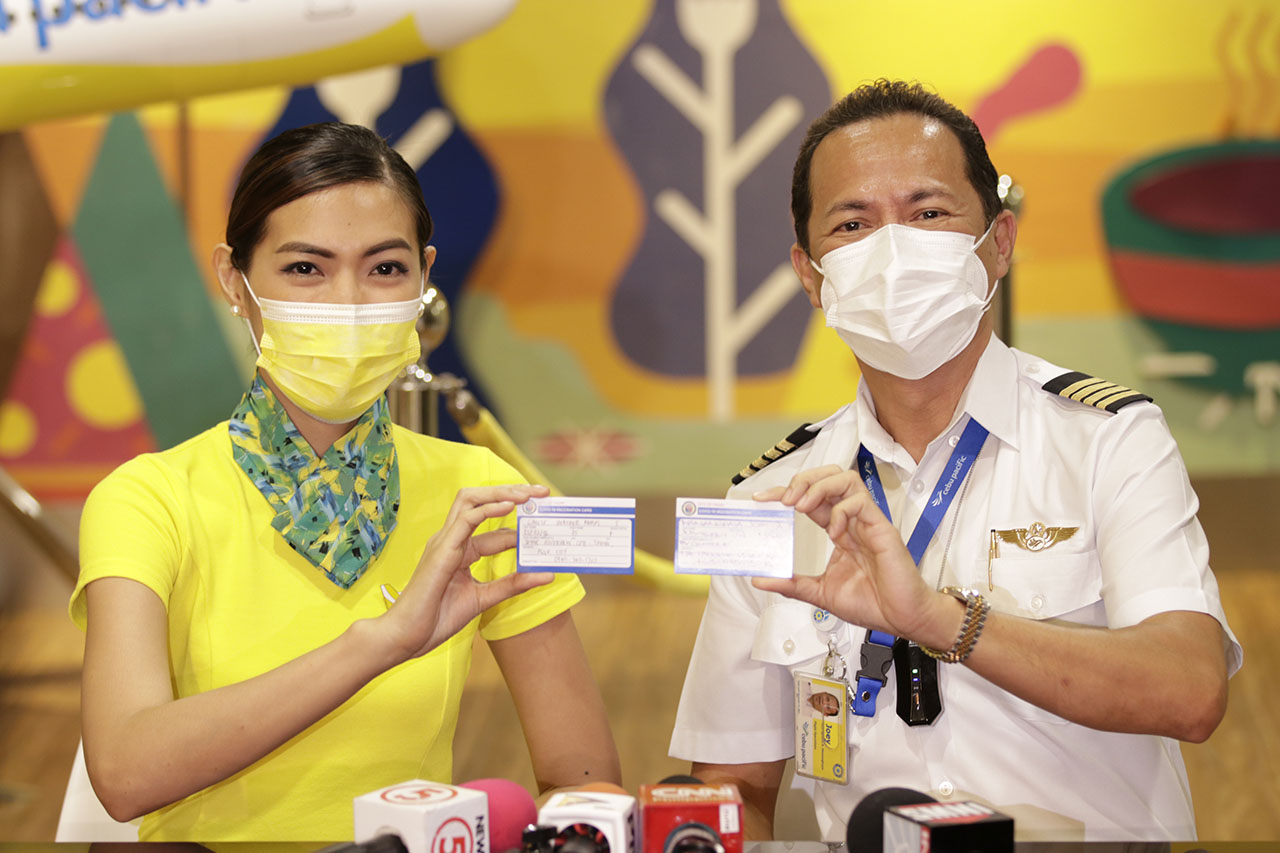 Apart from its participation in COVID Protect, CEB has avidly supported Ingat Angat, a private-sector led campaign that promotes safety measures and vaccination to spur a nationwide economic recovery. CEB has helped transport more than 16.5 million COVID-19 vaccine doses from China to Manila, and ferried more than 10.6 million- change to almost 11 million of these vaccines to 21 provinces to date. It has also forged partnerships with the Pasay LGU and the Project Balik-Buhay of Cebu, in support of LGU-led vaccination programs where employees reside.
"Even before the pandemic, the safety and overall flight experience of our passengers have been topmost priorities. With the pandemic, now more than ever, health is of primordial concern. Rightfully so, we continue to ensure everyJuan will feel confident to fly with CEB, thus our championing vaccination efforts not only for organic employees but also for dependents, and our third party workers," said Felix Lopez, vice president of Cebu Pacific's People Department.
The airline continues to intensify its safety drive to inspire passenger confidence as more Filipinos gear up for the easing of requirements and restrictions for air travel.
"We are thankful to the CEB management for always ensuring we fly safely amid this pandemic, so we can also make sure we deliver the best service to our passengers," said Cebu Pacific pilot Capt. Joey Mananghaya.
Providing financial services and keeping commercial hubs open for essential activities
Also part of the collective effort to quell the pandemic is Robinsons Land Corporation, the Gokongwei Group's real estate development arm, which has forged strong partnerships with both the public and private sector to provide safe, comfortable, convenient, and accessible vaccination sites throughout the country.
Thirty-three Robinsons Malls have been designated by LGUs as sites for their respective vaccination administration drives, which have already vaccinated over one million people.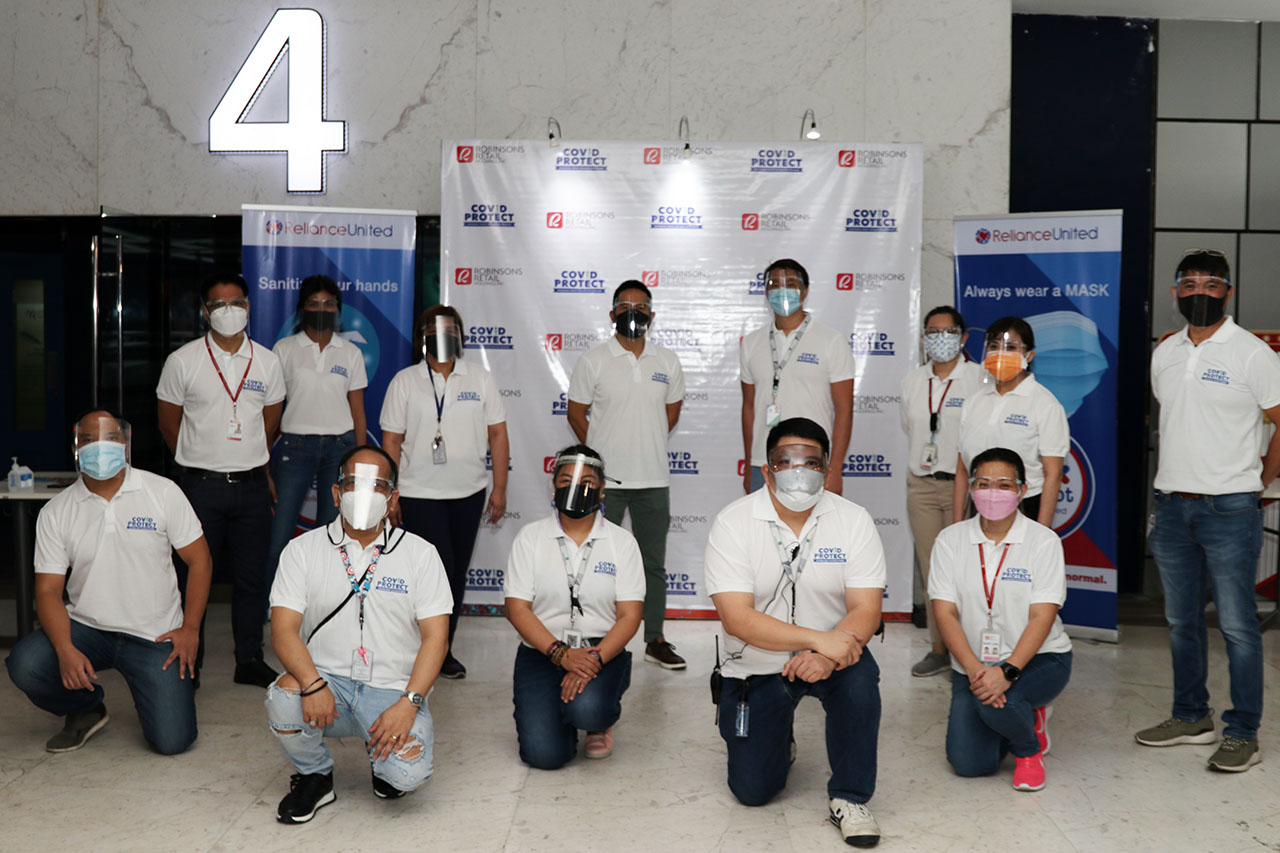 Meanwhile, Robinsons Bank, the financial services arm of the conglomerate, has already vaccinated 80% of its employees.
Nini Ona, RBank First Vice President and Head of Human Resources, stated that the bank had a vaccination day exclusively for its NCR employees (including Legaspi Savings Bank and Premium Bikes) on August 12.
Other RBank employees from NCR and other regional branches were accommodated in various vaccination drives organized by sister business units within the Gokongwei Group. Among them was the inoculation drive held by JG Summit Petrochemical Group from August 3 to 6, 2021, inside its complex in Batangas City.
With each jab administered, COVID Protect is saving lives, helping the nation's economic recovery, and protecting livelihoods – all in keeping with the Gokongwei Group's longstanding mission, to make life better for every Filipino.