Under the second phase of its Sustainable Potato Program, Universal Robina Corporation distributed in March some 135 tons of potato seed tubers to help hundreds of farmers in Benguet and Mountain Province realize better harvest yields and improve their income.
The first batch, composed of 108 tons of tubers, was distributed to 268 farmers, while the second batch, totaling 27 tons, benefited another 67 farmers. All 335 farmers are members of the United Potato Producers of Benguet and Mountain Province, Inc.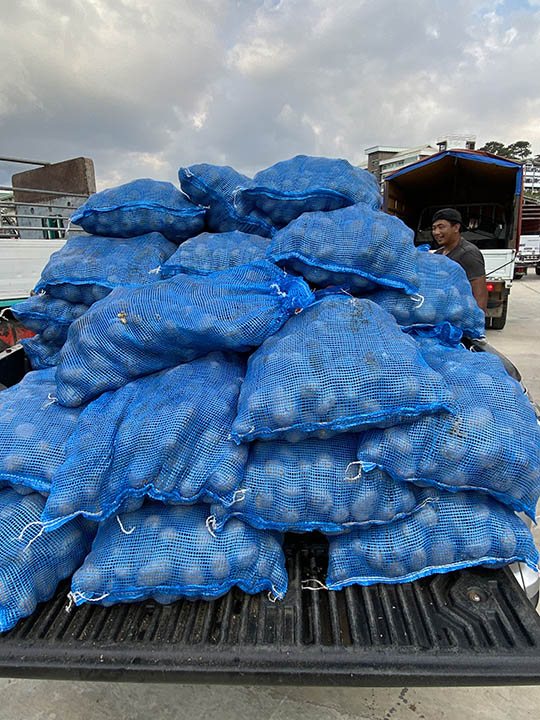 The seedlings are expected to yield 1,350 tons of potatoes in four months, and up to 12,000 tons in 12 months or four planting cycles, according to URC.
Since the program's inception in 2019, the organization has received over 333 tons of potato seedlings, estimated to be worth Php 20 million.
A collaborative effort with the Department of Agriculture and the Bureau of Plant Industry, the Sustainable Potato Program aims to help potato farmers increase their yields, stabilize prices of highland vegetables, and help the national potato industry.

"This program aims to contribute to the national potato industry by making an impact in the multiplication and distribution of potato seeds and improving farmers' livelihood through collaboration with relevant institutions to provide opportunities for capacity building of farmers," said URC Vice president for Global Procurement Vicky Yap.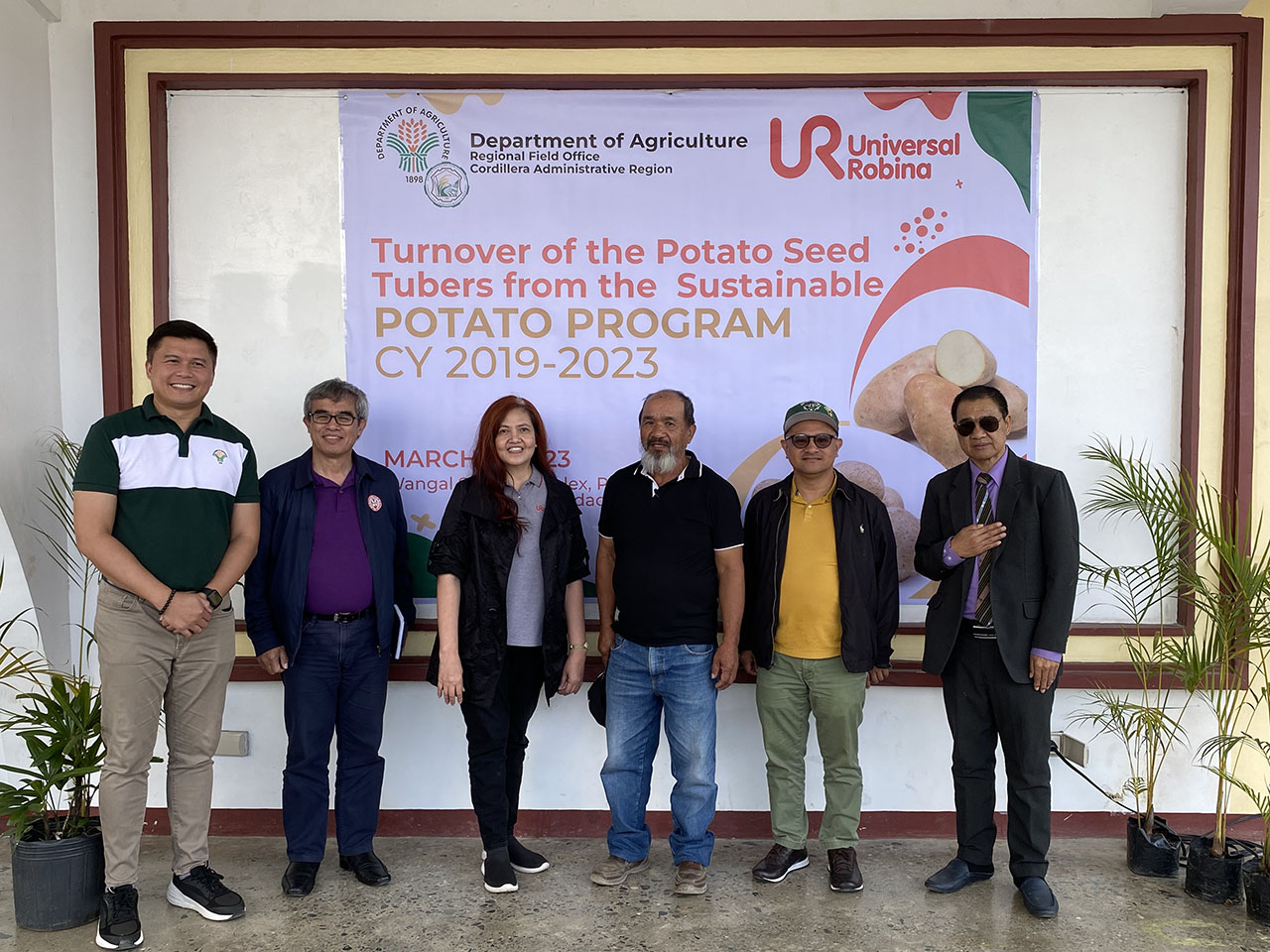 At the turnover ceremony of potato seed tubers to farmers in Benguet. From left: Gerald Glenn Panganiban, Director, Bureau of Plant Industry; Cameron Odsey, Department of Agriculture Regional Executive Director for the Cordillera Administrative Region; URC Vice President for Global Procurement Vicky Yap; Basilio Copas, Chairman of United Potato Producers of Benguet and Mountain Province Inc.; Benguet Governor Melchor Diclas; and Dr. Felipe Comila, Benguet State University President. IMAGE URC
DA-BPI Director Gerald Glenn Panganiban described the program as a "big brother-small brother partnership between the private sector, the government, and the farmers," and expressed his hopes of a bountiful potato harvest for all beneficiaries.

Benguet Governor Melchor Diclas urged those benefiting from URC's program to share their gains with other farmers.

Cameron Odsey, the DA's executive director in the Cordillera Autonomous Region, acknowledged URC's initiative to help farmers get access to quality planting materials and was hopeful that the program would encourage the region's youth to return to farming.

"We have very much potential (in agriculture) for the youth. We look forward to them going back to their communities and being experts in agriculture," said Odsey, citing in particular Benguet State University's five agriculture student scholars being assisted by the Gokongwei Brothers Foundation, the philanthropic arm of the Gokongwei Group.
For more information on URC, visit urc.com.ph