In today's world, sustainability means creating shared value for the company and its stakeholders in an ever-changing business landscape. In many ways, adapting to change is a lesson that JG Summit founder and chairman emeritus John Gokongwei Jr. learned early in life and imparted to the JG Summit Group.
When his father died, the 13-year-old John had to take on the huge responsibility of being a breadwinner to his family. From his humble beginnings selling candles, soap, and thread in the marketplace of Cebu, John found opportunities to grow his business by responding to customers' needs, making products accessible, maximizing resources, and seizing opportunities that came along.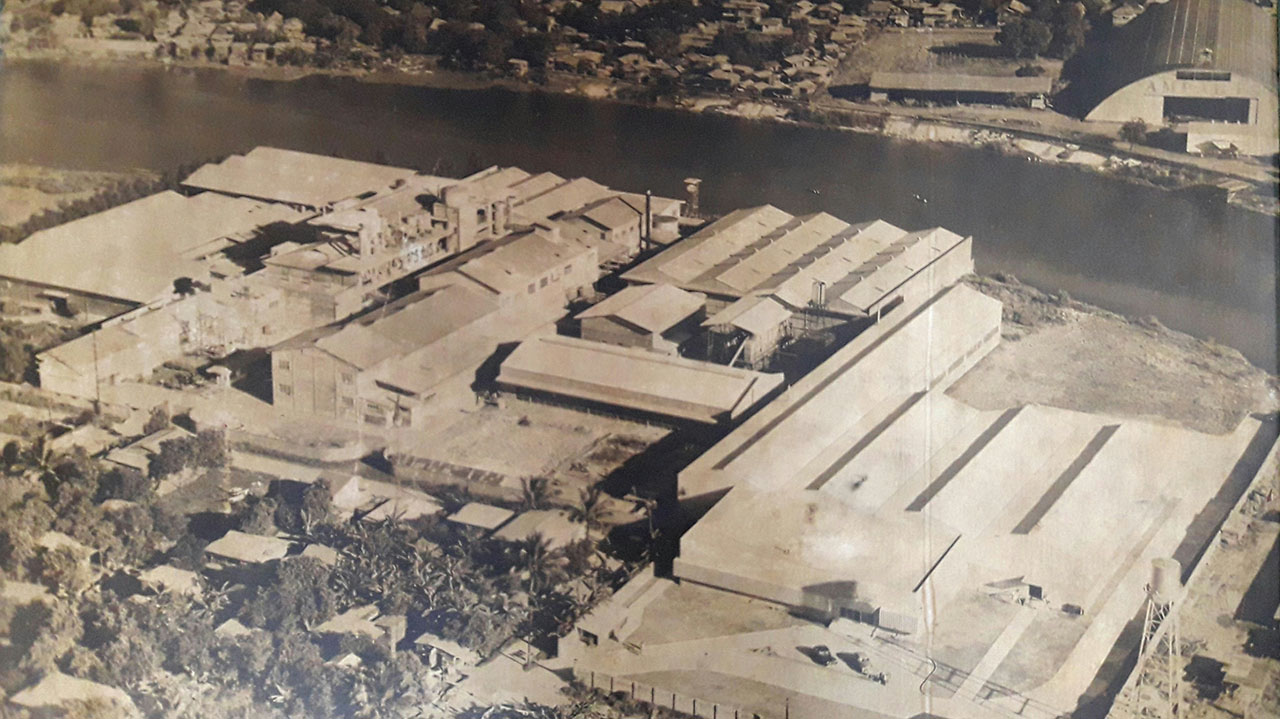 An aerial shot of the first URC-AIG factory along the Pasig River, which was popularly known in the community as the Panda Plant, after the cornstarch brand it produced.
When he managed to build a cornstarch manufacturing plant in 1954, he also found an opportunity to create animal feeds using corn grits, a by-product of cornstarch production. The production of animal feeds later inspired John to enter into poultry and hog farming. Later on, he set up the snacks business and introduced homegrown brands. These ventures provided the core of Universal Robina Corporation (URC), one of the country's largest branded consumer food and beverage companies with a growing presence in Asia and Oceania.
John's instinct to respond to people's needs pushed him and his siblings to develop businesses outside of URC and enter the real estate, airline, retail, petrochemical, and banking industries. These businesses now form JG Summit Holdings, Inc., one of the largest and most diversified Filipino-owned conglomerates in the country. Growing the business from its humble beginnings more than 50 years ago to one of the pillars of the Philippine economy today is a testament to John's sustainability mindset of building businesses that are meant to last.
For John, however, achieving prosperity came with a consciousness to give back to society while fostering sustainable development. His family fulfilled this through philanthropic efforts like the Gokongwei Brothers Foundation, which aims to empower the youth through education.
Bringing Sustainability to the Next Level
Having a keen business foresight in satisfying consumers' unmet needs and a strong commitment to social good laid the foundation for the formal integration of sustainability at JG Summit, a key priority for John's son Lance when he took over as president and chief executive officer (CEO) in May 2018. As Lance presides over the conglomerate's transformation, sustainability and business strategy have become inextricably linked. Even philanthropy has evolved as a social investment tool to create shared value for all stakeholders.
A milestone in JG Summit's sustainability journey is the CEO Sustainability Summit, a conglomerate-wide alignment, where all the CEOs of the conglomerate's strategic business units shared how their frameworks, best practices and future initiatives toward enhanced sustainability are rooted in their business strategy.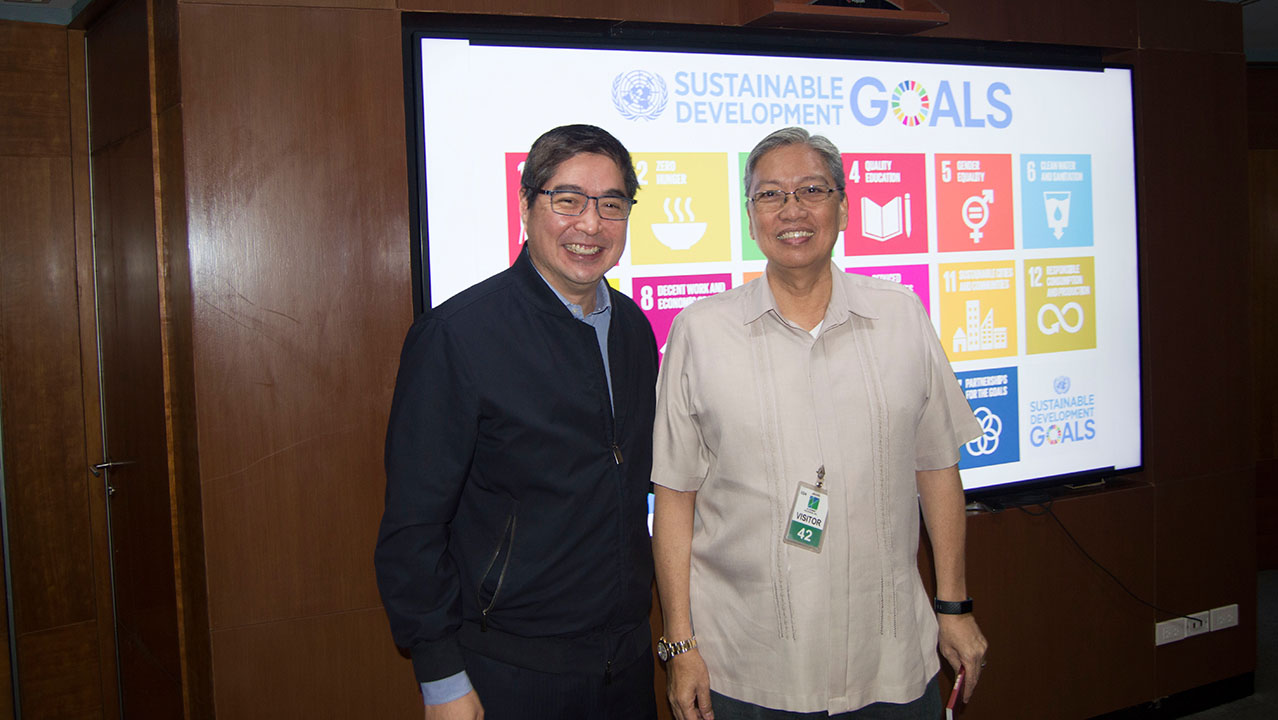 JG Summit Holdings President and CEO Lance Gokongwei and Philippine Business for Environment Chairman Edgar Chua at the conglomerate's CEO Sustainability Summit.
During the summit, Edgar Chua, chairman of Philippine Business for Environment and former country chairman of the Shell Group of Companies in the Philippines, highlighted how sustainability has evolved to being socially conscious, "green" or an ethical investment. From its early forms as philanthropy and corporate social responsibility, Chua says, "Sustainability has now evolved to social investment, an investment strategy which seeks to consider both financial return and social, environmental good to bring about positive social change."
Business for Social Good
Cebu Pacific's (CEB) investment in game-changing "ecoplanes" that can fly passengers farther and faster at less fuel burn manifests the airline's commitment to reduce its carbon footprint. Its award-winning tourism campaign "Juan Effect" is a multi-sectoral advocacy whose goal is to influence tourists, local business owners, and LGUs to make a difference by changing at least one daily habit to mitigate the negative impact of tourism on popular tourist spots. Supporting this is CEB's implementation of environment-friendly processes and investments in their operations.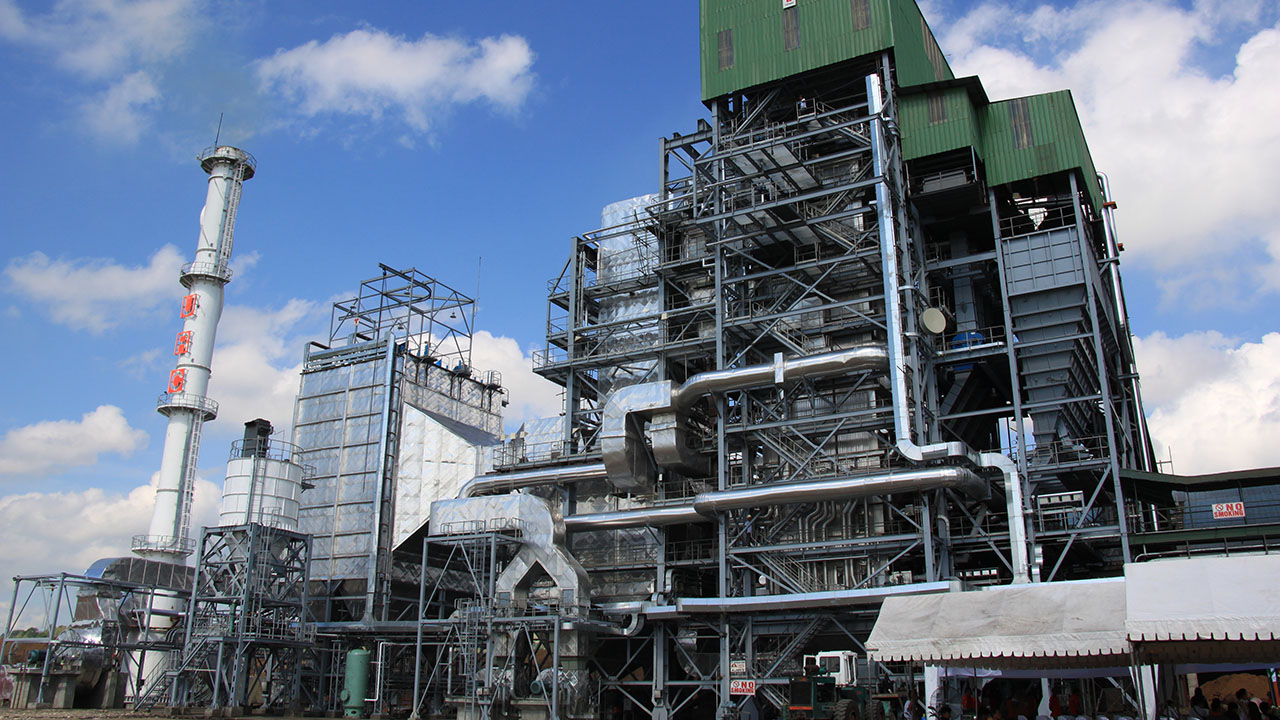 URC's biomass-fired cogeneration plant in Kabankalan, Negros Occidental. SURE
At URC's Sugar & Renewables and Agro-Industrial Divisions, over dependence on fossil fuel-based energy has been considerably reduced with the help of biomass and biogas technologies that use waste and by-products generated by the plants. Generating energy from plant and animal waste has resulted in lower electric consumption while protecting the environment.
For Robinsons Land Corporation, integrating business and sustainability strategies entail fostering responsible growth, reaching underserved markets, and reshaping communities. Robinsons Starmills in Pampanga boasts having the world's largest rooftop solar panel. Total investment in solar panels for the various Robinsons malls all over the country will reach close to Php1.7 billion by the end of 2019. Robinsons malls in Iligan City; Tagum, Davao del Norte; and Valencia, Bukidnon have spurred economic growth in these developing areas. All of these mean business growth does not come at the expense of the planet, solutions for unmet needs are provided, and living spaces have the best possible environment.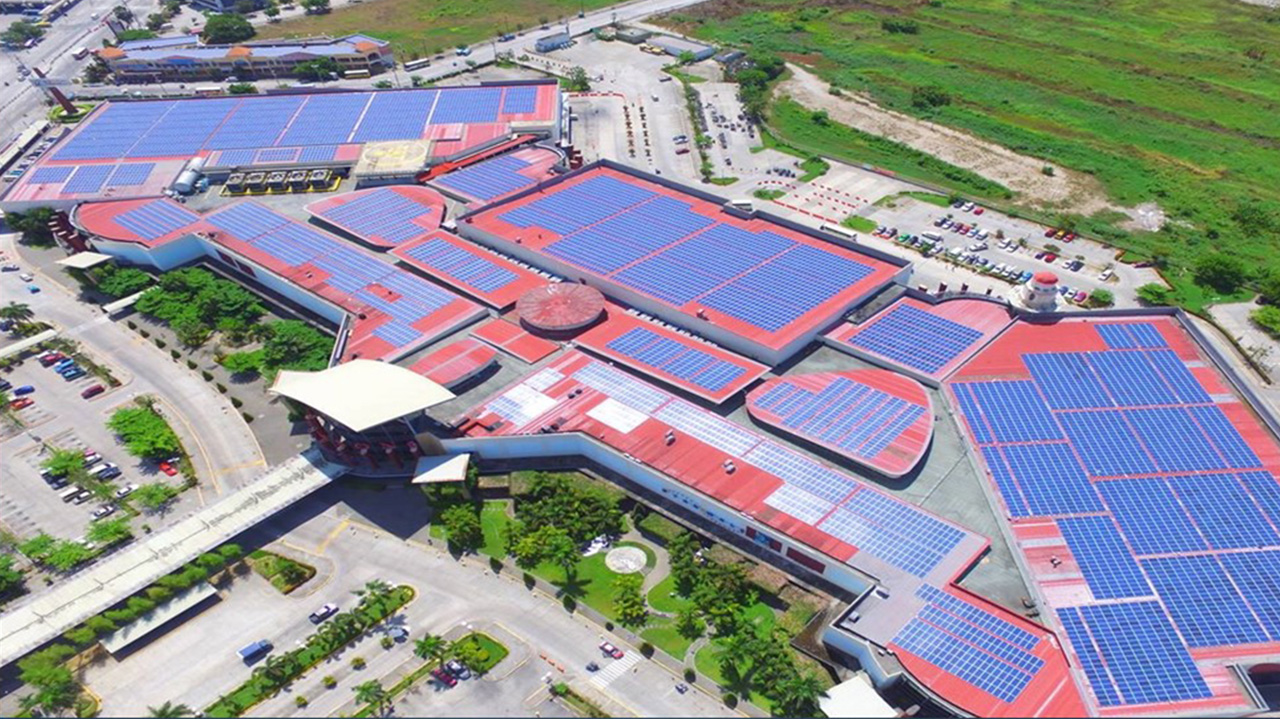 Robinsons Starmills in Pampanga boasts having the largest mall rooftop solar installation in the world.
JG Summit Petrochemical Group's flagship environmental programs in Batangas City manifest that environmental responsibility is a priority. One such initiative is the construction of artificial reefs in Barangay Simlong where the plant is located. Now on its 17th year, the project has demonstrated a long-term positive impact on the marine environment in the area. As it supports abundant marine life, fishermen from nearby communities now have better fishing opportunities. The potential for the artificial reefs to become tourist income-generating diving sites is also being explored.
Robinsons Bank focuses on financial inclusivity to serve the typical Filipino who remains unbanked. Simplé Savings, which was launched in October 2018, opened gateways to easily obtain a savings account with its simplified requirements. It requires no maintaining balance, with only Php100 needed for the initial deposit, earns interest, and simplifies the KYC (Know-Your-Client) process by requireing just one (1) valid ID from the client. More than 26,000 Filipinos now have a Simplé Savings account less than a year after its launch.
As one of the country's largest multi-format retailers, JG Summit affiliate Robinsons Retail Holdings, Inc. contributes to the growth of small-to-medium enterprises (SMEs) within its supply chain. Its largest segment, Robinsons Supermarket, sources fresh produce and seafood from local suppliers in the province or region where the branch is located, and works with distributors who engage local farmers and fisher folk. Out of its total 2,300-strong supplier base across all its categories, around half are SMEs. Meanwhile, TGP (The Generics Pharmacy), which has the widest network of community drugstores in the country with around 2,000 branches nationwide, encourages aspiring entrepreneurs through its franchise model.
The CEO Sustainability Summit was also an opportunity for the JG Summit Strategic Business Unit (SBU) CEOs to explore potential synergies within the conglomerate that address issues like waste management and reduction, as well as water and energy efficiency. With its scale, diversity, and strong ecosystem, JG Summit hopes to utilize and build on its expertise in different areas of business to deliver long-term, positive impact on a wider and more inclusive scale.
The various SBU CEOs also shared their dashboards, which identified the key material topics that need to be monitored for their upcoming sustainability reports.
"Today, more than ever, business exists for a nobler purpose. Business has an inherent responsibility to uplift the lives of people while ensuring that this one Earth where we live in remains viable for future generations," Lance said of the SBUs' efforts to become increasingly sustainable.
A Legacy for Future Generations
While the CEO Sustainability Summit was an opportunity to affirm JG Summit's top-level commitment to its transformation, it was also an opportunity to ensure that sustainability is ingrained in the way the company does business for generations to come.
In one area of the room, Lance's wife and children sat and listened while different strategic business units shared their roadmaps toward enhanced sustainability. For the JG Summit chief, the presence of his children at the summit is not only a continuation of the family tradition of exposing their children early on to the business that their grandfather built and expanded to the next generation. More importantly, he wanted them to learn how business today is evolving—how an entrepreneurial mindset needs to include commitment to the common good.
"I have my kids here listening so they can see that their father is working for a company that is socially responsible. I do think that's probably true for you, with your own families," Lance told the summit's participants.
And with this, the conglomerate's journey to sustainability continues.