In commemoration of the first anniversary of his passing, we pay homage to John Gokongwei, Jr. with the launch of a new section on this website. It will host a selection of his speeches and media features on Mr. John, aside from the tributes given by his loved ones following his passing. Appearing below is an article celebrating his life and times, condensed from the original found under the Our Founder tab.
John L. Gokongwei, Jr. (11 August 1926—9 November 2019) devoted much of his 93 extraordinary years in this world to making the lives of all Filipinos better.
Despite his humble entrepreneurial beginnings—he got his start in business at the tender age of 13 by selling peanuts cooked in garlic—he went on to build a diversified business empire composed of companies that boldly challenged the status quo and became major players in their respective fields.
Today, JG Summit holds significant interests in air transportation, banking, food, power, property and hospitality, and petrochemicals. Despite the scope of his empire, his business philosophy, at its heart, was simple: provide consumers with wider choices at a fair price, and always with great service.
Brave New World
Mr. John was seen by fellow business leaders as an "industrialist challenger" and a disruptor primarily because he was unafraid to venture either into highly competitive industries or uncharted territory. Through the decades, Mr. John carved out a reputation as the brave and fearless David who challenged the Goliaths in food and beverage manufacturing, air transportation, and telecommunications, among other industries.
The roots of the JG Summit conglomerate stem from Universal Corn Products, which Mr. John established in the 1950s to engage in cornstarch manufacturing. In 1961, he founded another company, Consolidated Foods Corporation, which produced Blend 45, the first locally manufactured coffee blend that become one of the company's first hit products. With the establishment of Robina Farms, Mr. John would venture into poultry, meat products, and animal feeds. Then, with the founding of Universal Robina Corporation in 1966, he began dominating the savory snack market with the Jack 'N Jill brand, which continues to be enjoyed by generations of Filipinos to this day.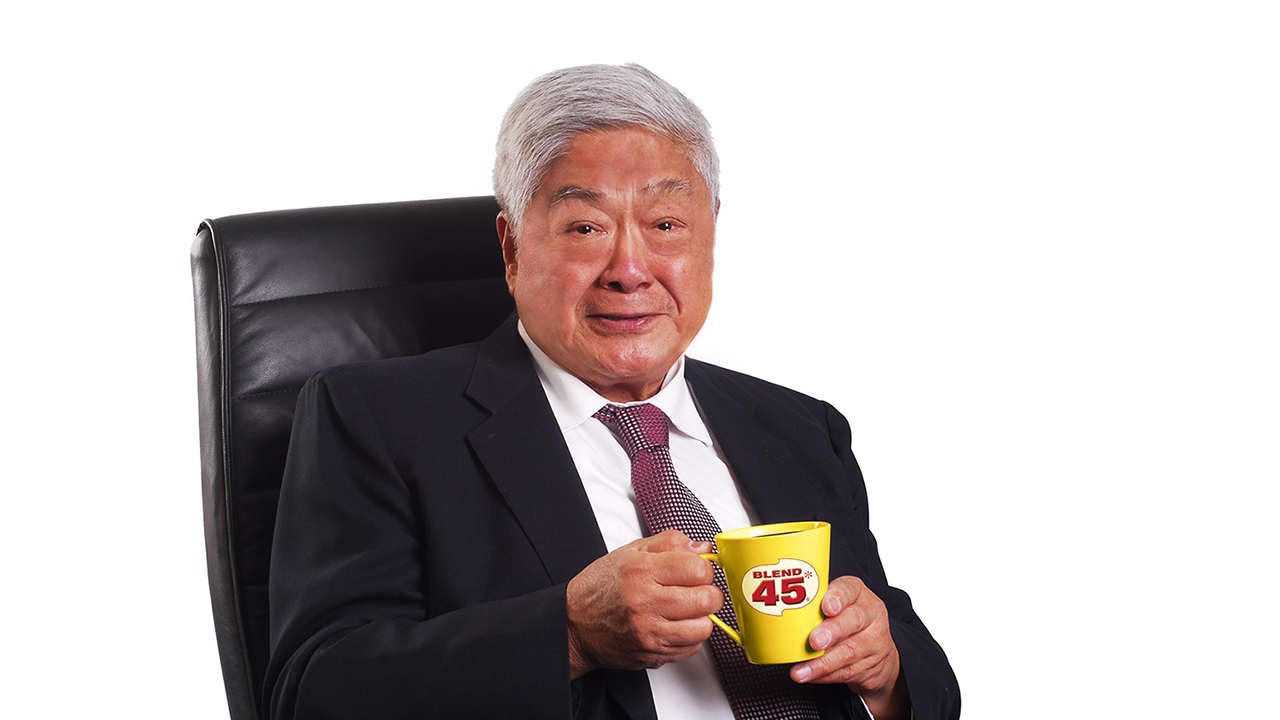 During the economic turbulence of the early 1980s, Mr. John began his foray into mall development. His first project, Robinsons Ermita in Manila, eventually spawned a chain of malls, supermarkets, and department stores, and expanded his businesses' consumer appeal to include lifestyle, entertainment, and dining options. In line with this, he created Robinsons Galleria, the first modern mixed-use complex in the Philippines.
By the early 1990s, Mr. John entered the airline business. Through Cebu Pacific, he successfully pioneered the budget airline model in the country by streamlining operations and mounting innovative marketing campaigns. Cebu Pacific revolutionized the way we travel through pocket-friendly air fares and promotions that captured the public's attention. Today, CEB is the largest local carrier and for many years has been a catalyst of the Philippine aviation industry's growth.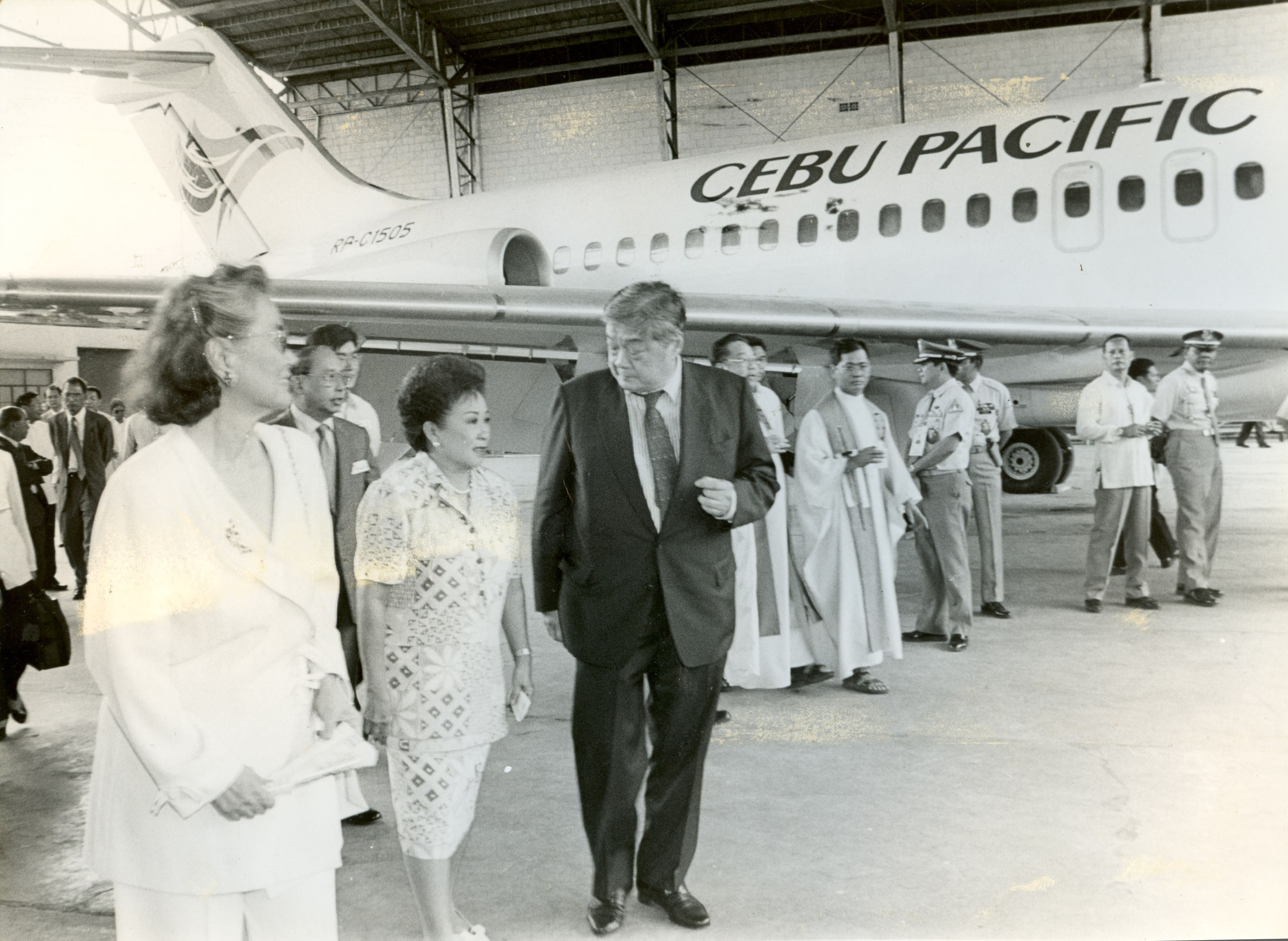 Likewise, his investment in JG Summit Petrochemicals Group in the mid-1990s was a crystal-clear sign of his commitment to develop the Philippines into an industrial power. To date, JG Summit Petrochemical Corporation is the first and largest integrated polyethylene and polypropylene resin manufacturer in the Philippines, while JG Summit Olefins Corporation operates the country's first and only naphtha cracker plant.
With the well-known Robinsons brand expanding to include Robinsons Land and Robinsons Bank, Mr. John sought to make the dream of owning a home and financial inclusivity possible to a greater number of people. By entering in business sectors that positively affected many Filipinos on a daily basis, he truly lived up to the conglomerate's long-time mission to make lives better.
Beyond Borders
Under his watch, JG Summit Holdings became the first Filipino multinational corporation, a feat enabled by the prudent overseas expansion of URC. The food manufacturing company has a growing presence in the ASEAN and Oceania regions, generating close to US$2.6 billion in annual sales in 2019.
The Gokongwei Group, composed of JG Summit Holdings, Robinsons Retail Holdings, and Summit Media, is one of the biggest Philippine-based employers today.
Philanthropy & Education
When he turned 80, Mr. John announced that he was donating half of his personal holdings in JG Summit to establish the Gokongwei Brothers Foundation, the philanthropic arm of the Gokongwei Group. Among its chief goals is to provide Science, Technology, Engineering, and Mathematics education and scholarships to the underprivileged.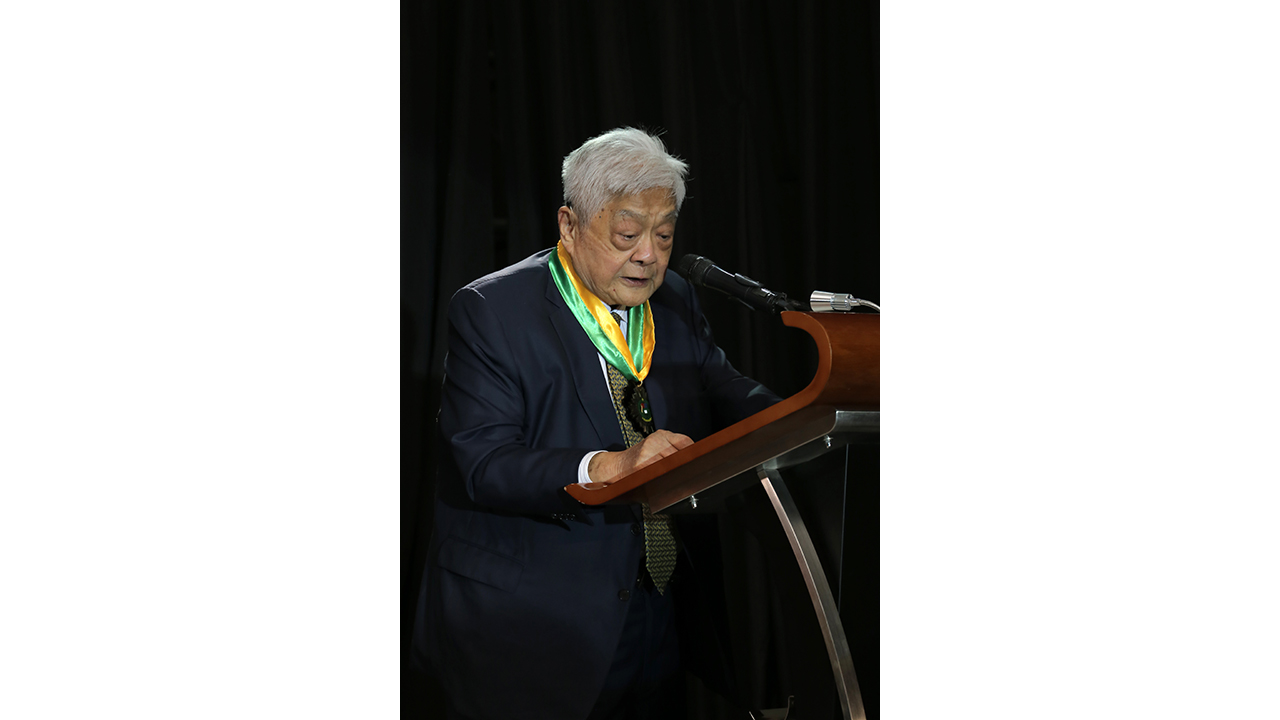 Even though the former elementary and high school valedictorian of University of San Carlos in Cebu City had to stop schooling in his teenage years to support his family, he always understood the value of having a good education. He firmly believed that education is the best way to uplift the country's people, and that a quality education is what would enable Filipinos to compete on equal footing in this world.
The foundation was among the first to establish large-scale educational endowments in the Philippines through the John Gokongwei School of Management at Ateneo de Manila University, as well as De La Salle University's John Gokongwei School of Engineering and the John Gokongwei Innovation Center, among others.
GBF also supports close to 600 scholars a year, most notably in the technical-vocational field. In 2019, it inaugurated a Php150-million Technical Training Center in Calamba, Laguna, to serve as the new home of its flagship Iskolar ni Juan Tech-Voc program.
A Beacon of Light
Despite his passing in November 2019, he continues to inspire countless entrepreneurs and business leaders for his exceptional life, his pioneering ideas, his strong work ethic, his passion, and his perseverance. From peanuts to petrochemicals, Mr. John really did it all, and did everything well.
It is a testament to Mr. John's remarkable vision and boldness to dream that the Gokongwei Group stands today as a solid pillar of the Philippine economy. It is a stable yet progressive and dynamic conglomerate, painstakingly built by Mr. John for the people he loved – his family, his employees, and the Filipino people – to make everyJuan's life better.