As anyone with a social media account will tell you, if there's one activity that people became more passionate about during the quarantine months, it would be baking. And with its status as one of the largest flour millers in the country, URC Flour Division undoubtedly had a hand in the now flourishing interest in baking and home cooking.
"People are definitely eating out less and eating more at home and switching to flour-based products," says Ellison Dean C. Lee, URC Flour Division's managing director, pointing out that one of the pandemic's lingering effects has been the acceleration of the country's per capita wheat usage. "We're now at 37 kg. and growing. We are only second to Malaysia in the ASEAN Region."
So, despite the challenges brought about by the pandemic, URC Flour Division found quite a few good reasons to be thankful in 2020, not least of which was observing its 50th anniversary last October.
CAUSE FOR CELEBRATION
URC Flour Division's origins date back to 1970, when it was established as the Continental Milling Corporation, engaged solely in the milling of flour. Pasta manufacturing then came into the picture 10 years later. By 1994, CMC had established the only flour milling plant in Davao, strengthening URC's foothold in the Mindanao region.
Then, in 2003, came the biggest leap in URC Flour Division's manufacturing capabilities. According to Lee, when the URC Flour Plant was inaugurated in that year, it became "the turning point of all our innovations and strategies. With its capabilities, our flour quality became comparable to the leading flour brands and allowed us to compete at the same price level. It helped us shy away from the usual 'price dependent' commodity stigma and develop URC Flour as a preferred brand in various areas."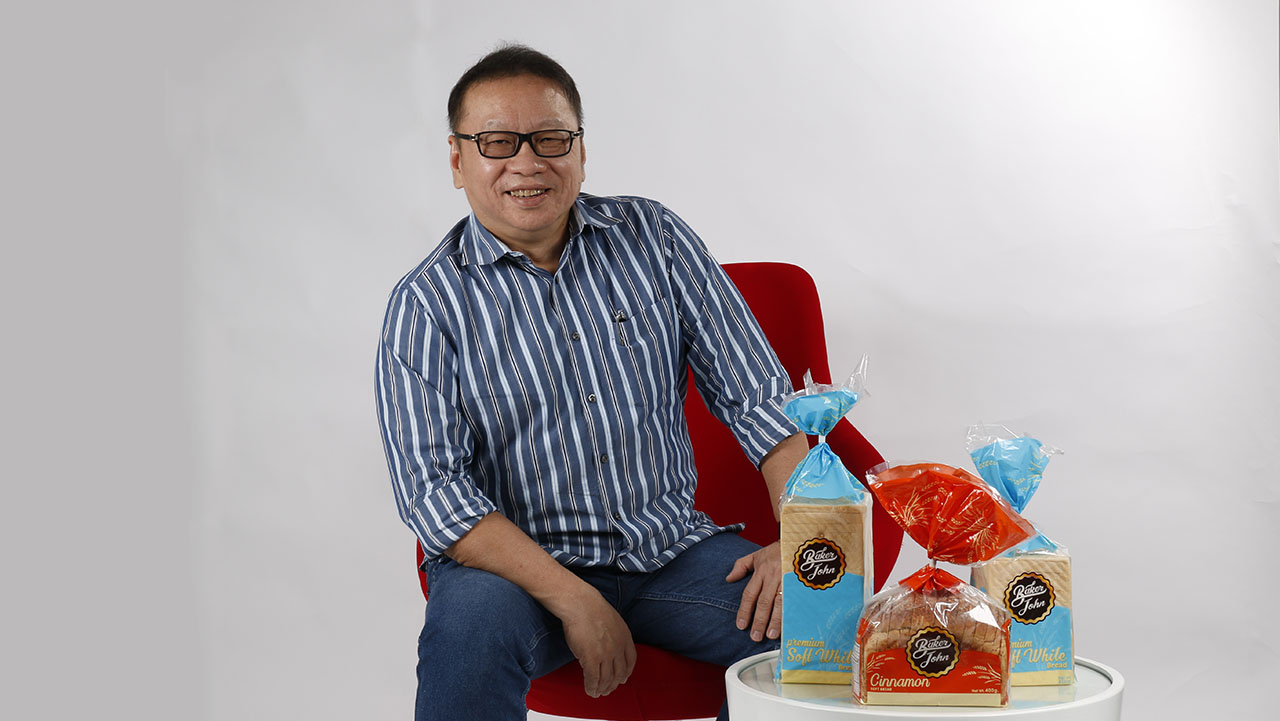 The state-of-the-art flour plant boasted a fully automated Ocrim mill from Italy equipped with a blending facility. "It not only improved our production efficiency, but it provided us the ability to blend flour from different streams thus providing us a more homogenous and consistent flour quality," explains Lee.
URC Flour's most recent production-based expansion came in early 2019, when it unveiled its second mill in Davao. This flour mill has a capacity of 600 metric tons per day, which increases by 200% the previous milling capacity of the facility (300 metric tons) to 900 metric tons per day.
Today, URC Flour Division's total milling capacity is up to 2,150 metric tons, including output from its mill in Pasig City.
On the pasta manufacturing side, the company made great gains as well. In 2018, it was the first to have a fully automated packing line in the country, which not only improved packing efficiency and maximized plant capacity, but also led to enhanced sanitation and food safety standards.
For Lee, it's not just the large expansions or innovations that have been fulfilling; the success of smaller experiments is cause for celebration as well. Because of a bread shortage a few years ago, the late John Gokongwei Jr. had one of his many eureka moments. "It prompted Mr. John to take a more serious look into packaged loaf bread," remembers Lee. "So, in 2016, Baker John was born. It was a small venture, but it helped develop home-grown knowledge of bread operations, and gave us insights to the potential of the bread market."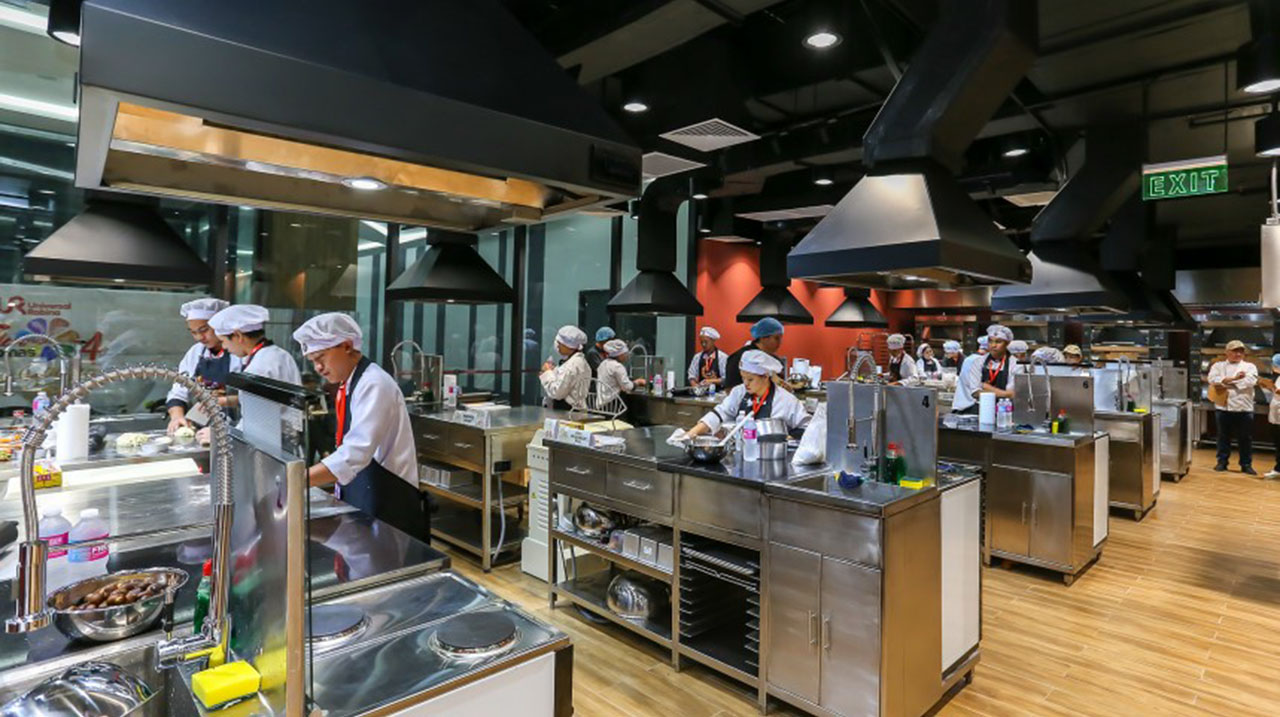 ON A PERSONAL NOTE
This year, Lee celebrates a milestone of his own, as he celebrates his 20th year in URC Flour. A business management graduate of Ateneo de Manila, Lee proved his mettle as a sales and marketing professional, holding stints at various companies spanning appliance manufacturing to construction and real estate.
As Lee recalls, it was November 2000 when he received a call from the office of Mr. James Go, the current chairman of JG Summit Holdings. "It was unexpected but was not a total surprise, because at that time I was with a cement company that was one of the major suppliers of Robinsons Land. Furthermore, Mr. James was my immediate superior during my stint with APO Cement, previously a company of JG Summit."
His conversation with Mr. James immediately led to a talk with Mr. John, who asked if Lee wanted to take over a recently vacated position at Continental Milling Corp. Lee was interested of course, but he would have one more job interview to hurdle. "My final interview was with Lance Gokongwei [now JG Summit president and CEO], just a few days before he got married. To this day, I always wonder if I caused any additional stress to his wedding preparations," jokes Lee.
Coming onboard as vice president and business unit general manager in April 2001, Lee helped put into place the emphasis on high quality, which has since become synonymous with URC Flour Division products. "Our initial step was to tighten our contract specifications on wheat as it is our main raw material. We then improved our milling processes following guidelines on freshness and improved procedures to consistently produce quality products," says Lee on charting the company's rise as a flour supplier of choice.
Along with these steps, he advocated the hiring of new talents and skilled engineers to run the plants. This combination of trained young workers and an experienced workforce improved the company's efficiency.
Gradually, the reputation of URC Flour Division grew, leading to improved sales. "Good results came naturally as the market recognized our improved quality and allowed us to price our flour products at par with the leading flour miller," says Lee. "We were no longer referred to as just a supplier of flour but as a consistent reliable partner for our customers' 'kneads,'" he cleverly adds.
In 2019, Lee was appointed as Managing Director of URC Flour Division, where he is tasked with providing consistent growth for the company, enabling its digital transformation efforts, and the development of next-generation leaders to set the stage for successful business sustainability.
As part of URC Flour's commitments to stewardship, it embarked on a long-term partnership with the Department of Education in 2018 through the URC Flourish Pilipinas project. As Lee explains, its goal was to equip 500 teachers from selected schools nationwide with the knowledge and tools to teach K12 students baking techniques.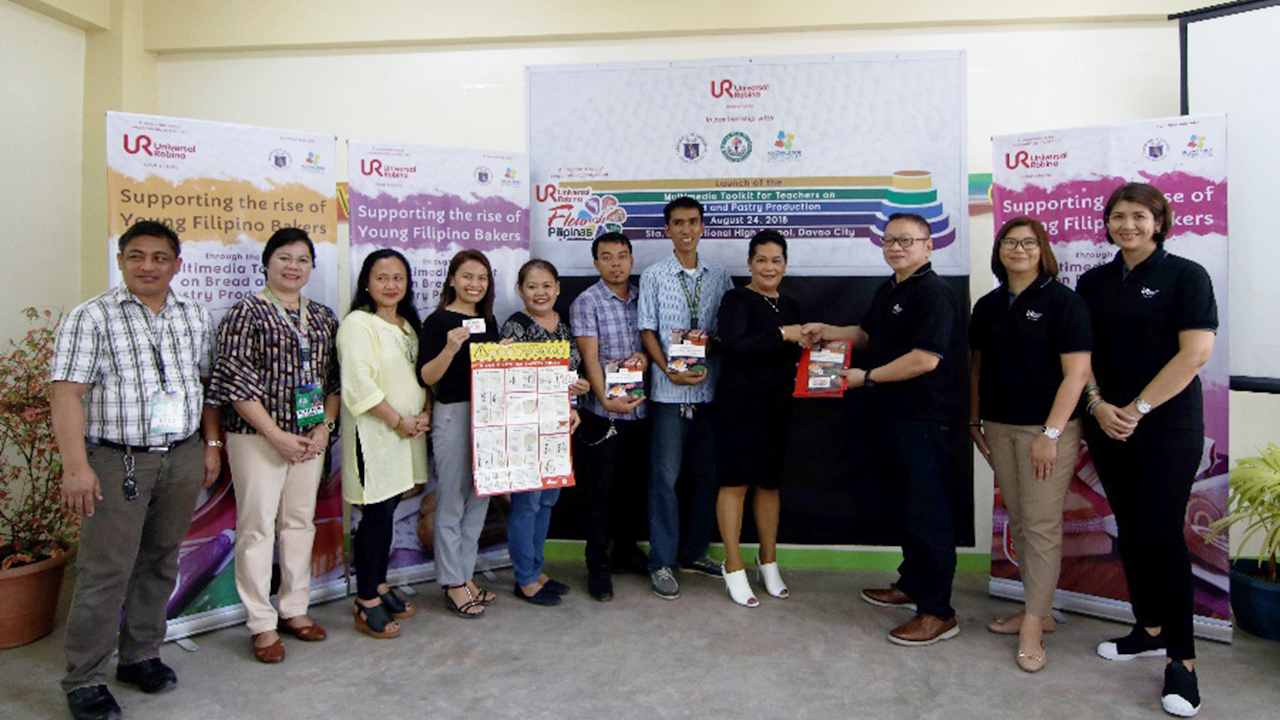 For this initiative, URC Flour and DepEd developed a multimedia toolkit on bread and pastry production, which was provided to six pilot schools in Davao City and five schools in Pasig and Makati in September 2018. At the turnover ceremony, Lee said that "URC believes in investing in education because it is tantamount to investing in the Filipino worker."
Speaking to jgsummit.com.ph, he reiterated URC Flour's commitment to this project. "We will continue and amplify our Flourish Pilipinas campaign and ensure that we help support the rise of young Filipino bakers," stated Lee.
BUILDING CUSTOMER LOYALTY
With the foundation of his career built on sales and marketing, Lee knows how important it is to build customer loyalty. One of the secrets to making clients happy and being able to service their requests, Lee reveals, is being knowledgeable in all aspects of the production process. "I have always involved myself in understanding how the product I am selling is produced. This practice and accumulated knowledge of how each piece of equipment in the plant functions gave me a better understanding on how to manage plant operations," he says.
Apart from having this knowledge and ensuring the quality of your product, Lee adds that it's important to listen to your customers. "Contrary to belief, selling is not blabbing out what you know. Instead, effective selling is 60% listening and 40% talking. Most of the customers I face want you to help them. It is by listening and understanding the customer that eventually will bring more sales. Such is the world of managing a business. Understanding the business, its landscape, the people, operations, constant learning and the ability to adapt to the everchanging market are what I apply in running URC Flour."
Without a doubt, URC Flour's customer-centricity has enabled it to build a loyal clientele, serviced in part by exclusive flour dealers all over the country. "Many of them have been our loyal customers for 50 years," says Lee proudly. "Currently, quite a few of the second generation are involved or have taken over the family businesses."
THE NEXT 50 YEARS
Due to the ongoing pandemic, URC Flour's anniversary celebrations late last year were purposefully muted and low-key. Instead of holding a big bash, it focused on giving back to loyal customers by way of corporate giveaways and holding series of online cooking classes to further inspire the next generation of bakers, home cooks, and entrepreneurs.
Kicking off the next phase of the company's growth, Lee reveals the plans to launch additional variants of the company's bread segment, which experienced a boom in 2020. "Our Baker John bread experienced sudden sales surges during the quarantine period. It also found a new distribution channel through the Community Partners program, wherein we provide opportunity for home owners to become entrepreneurs. It currently contributes around 20% of our sales, which it developed in a short period of time."
In 2021, Lee intends to expand the network further. "As we build our distribution network for our bread category, we will also ensure that Baker John will remain relevant especially during these challenging times by continuing our CSR campaigns," says Lee.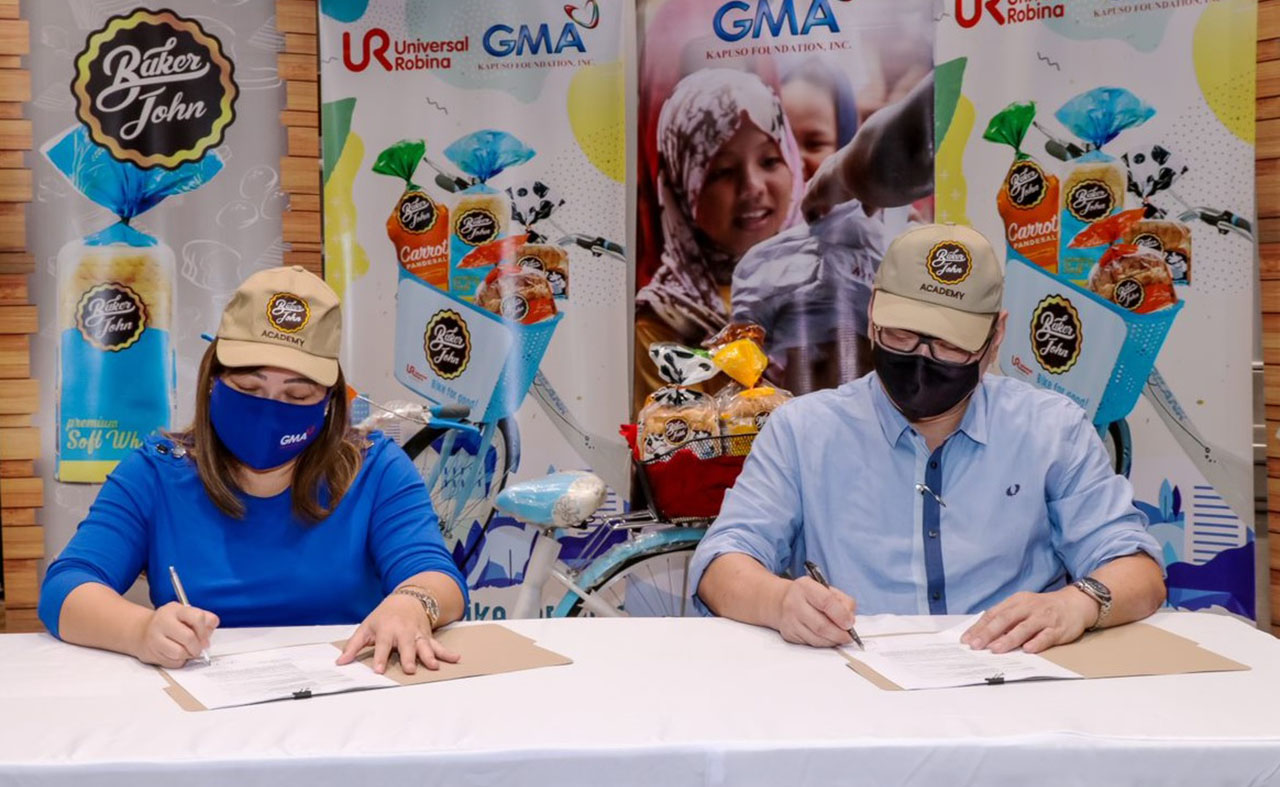 As an example, he pointed to "Bike for Good" project held in partnership with the GMA Kapuso Foundation. Through this initiative, 30 beneficiaries received bicycles and bread products from Baker John. "Our goal is to provide assistance to those who are trying to adapt to this new, challenging situation in the time of the Covid pandemic. Through this partnership, we hope the beneficiaries selected by GMA Kapuso Foundation will have the will -- and the wheels -- to keep going," said Lee at the project's launch.
Reflecting on his own motivation to keep going at URC Flour, Lee says the corporate ethos and philosophy have been key to his longevity at the company – 20 years now and counting. "It's the culture of entrepreneurship and the trust and confidence that the owners have in your ability to deliver what was promised. That kind of support fuels my passion to constantly challenge myself to do better each time and make my stay more rewarding."