For well-traveled Filipinos, the city check-in counters (also known as in-town check-in) in major cities such as Abu Dhabi, Seoul, Hong Kong, Stockholm, and Toronto, among others, have always been a source of envy. Finally, the service is available in the Philippines, with the opening of the Resorts World Manila (RWM) Travelers Lounge.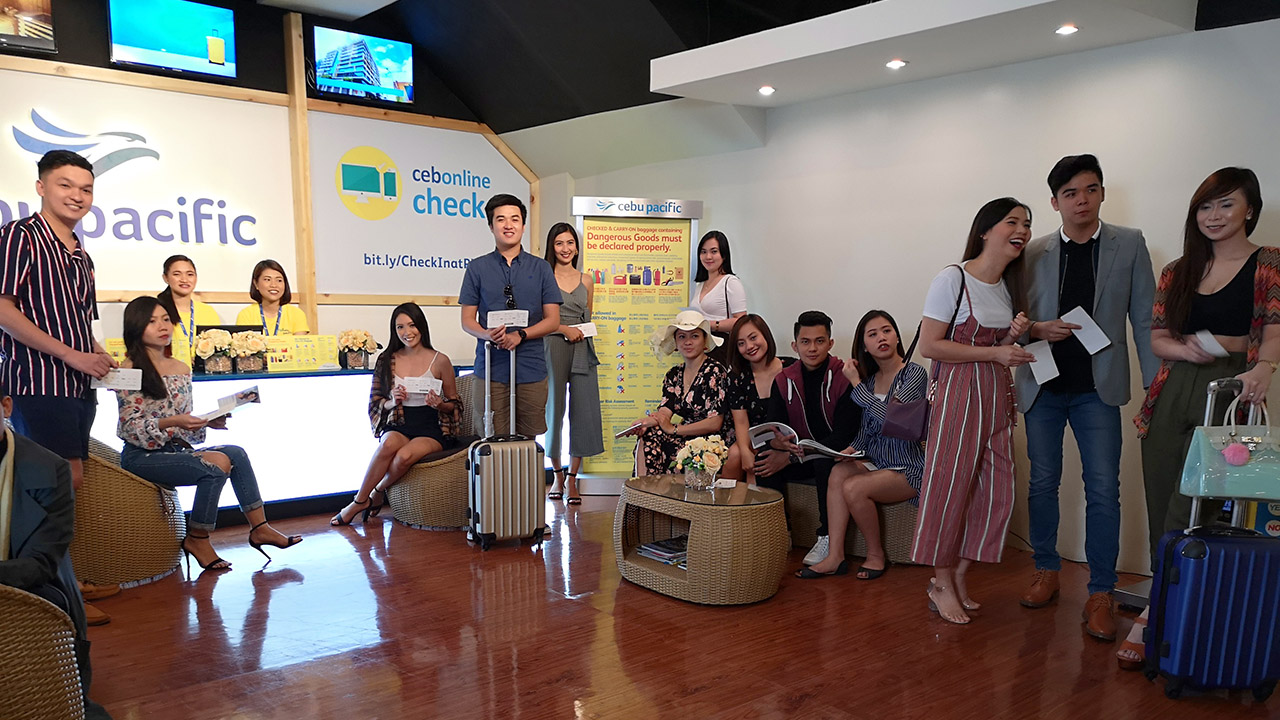 Cebu Pacific (CEB) has the honor of being the first airline to offer satellite check-in services for flights departing from the Ninoy Aquino International Airport Terminal 3. Found at the ground floor of RWM's Newport Mall, the satellite counters conveniently allow Cebu Pacific passengers to check-in for their flights during mall hours, or up to eight hours before their scheduled flights. Another perk is the free shuttle service which takes passengers from the mall up to the entrance of Runway Manila, the bridgeway facility that directly links to NAIA T3. From there, it's a quick, fully airconditioned, five-minute walk to the airport.
While checking in online or through a phone app has become quite common, city check-in counters such as CEB's service at the RWM Travelers Lounge provide a convenient option, especially when you have difficulty getting on the web or have spotty phone connectivity. Passengers can get their boarding passes without the hassle of queueing at the airport, reducing their waiting times and the stress of having to dash to the terminal.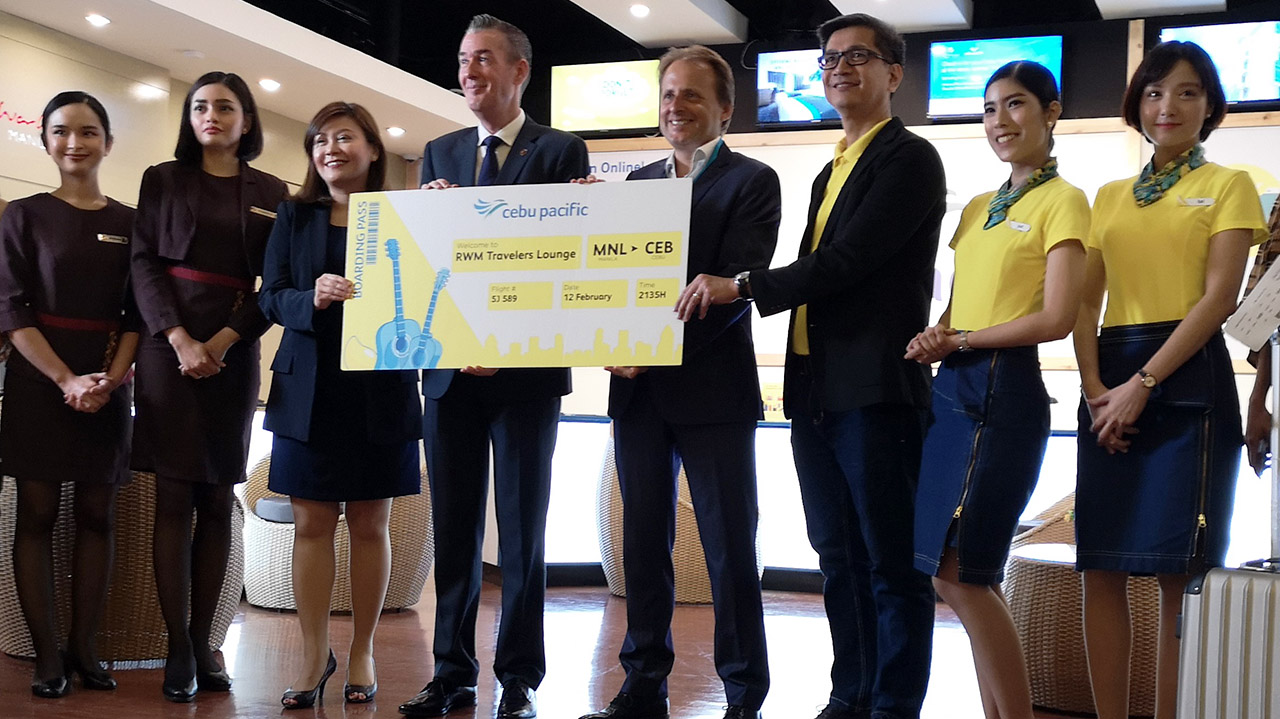 Kathy Mercado, Resorts World Manila (RWM) senior director for international sales and marketing; Stephen Reilly, RWM chief operating officer; Javier Massot, Cebu Pacific (CEB) VP for airport services; Arnulfo Alivio, CEB director for Manila airport services, flanked by Resorts World Manila staff and CEB flight attendants.
Javier Massot, Vice President for Airport Services at Cebu Pacific, spoke about how it will impact passenger travel. "I think it's a great opportunity for passengers that want to avoid queueing at the airport. They can come here with enough time, they can get their boarding passes, and spend their time having some fun, using the facilities of this fantastic area, and be hassle-free. It's a much more pleasant, relaxed experience than rushing to the airport, joining the queues and doing it the traditional way," he said.
Stephen Reilly, Chief Operating Officer of Resorts World Manila, was equally enthusiastic. "We're very pleased to have this partnership with the Philippines' biggest budget airline," he said. "They fly hundreds of thousands of local and international tourists on their planes daily and we are glad to provide these travelers with the option of spending their pre-boarding hours enjoying the many thrills RWM has to offer."
With the array of restaurants, cinemas, and gaming services available at Resorts World, checking in at the satellite counter is a very attractive option. As an added perk for those who use the service, RWM is giving away 300 pesos' worth of non-negotiable slots credits, and PHP 150 discount vouchers for every minimum PHP500 spend at RWM signature restaurants such as Impressions, Passion, Ginzadon, Café Maxims, and gaming area restaurants Silk Road, Silogue, Victoria Harbour Café, and Franks. To keep track of your flight schedules while enjoying the amenities at Resorts World, real-time flight status digital boards are located at the lounge.
The satellite check-in service was made possible by the CEB's new MAX platform, which enables CEB personnel to provide a variety of services for guests seamlessly from anywhere, "It doesn't have to be restricted to a specific location," according to Massot. He adds, "For example, if you go [to the airport on] any day which is very busy, you may see agents walking around with an iPad. That iPad would allow us to check you in and give you the boarding pass. So we are coming from a very static way of doing business, to a complete sandbox concept where we go where the need is."
To improve throughput of passengers at the airport, CEB continues to invest in technology to give a myriad of options to check-in for flights. Check-in via the website or mobile app is available as early as seven (7) days before the flight to as late as four (4) hours prior. At the airport, there are self-check in kiosks available, and during peak travel periods, roving CEB agents can check-in passengers using the MAX platform on the mobile devices. But for those with time to kill, CEB's check-in service at RWM Manila provides yet another option for passengers.
For bookings and inquiries, visit www.cebupacificair.com or call the reservation hotlines: +632 702.0888 (Manila); +633 223.0888 (Cebu); and +852 397.33800 (Hong Kong). The latest seat sales can be found on CEB's official Twitter (@CebuPacificAir) and Facebook pages. You may also download the Cebu Pacific official mobile app on the App Store and Google Play.