Senior management of the Gokongwei Group took time off from their busy September schedules to attend a master class in Sustainability conducted by INSEAD, the leading international business school. The leaders' attendance gave a strong signal of support for the conglomerate's sustainability strategies and commitments starting from the very top.

"To embed sustainability in our business, we recognize the importance of articulating top management's commitments and ambitions towards reaching business sustainability," said JG Summit President and CEO Lance Y. Gokongwei, who heads the Gokongwei Group.
While the group began its sustainability journey six years ago, Gokongwei said the class gave the leadership team time to reflect on the progress of the business. He said it challenged them on how to "steer our companies towards achieving our next level of success – where the sustainability of our business and our financial success is anchored on our contributions to enabling a healthier and better world for our next generations."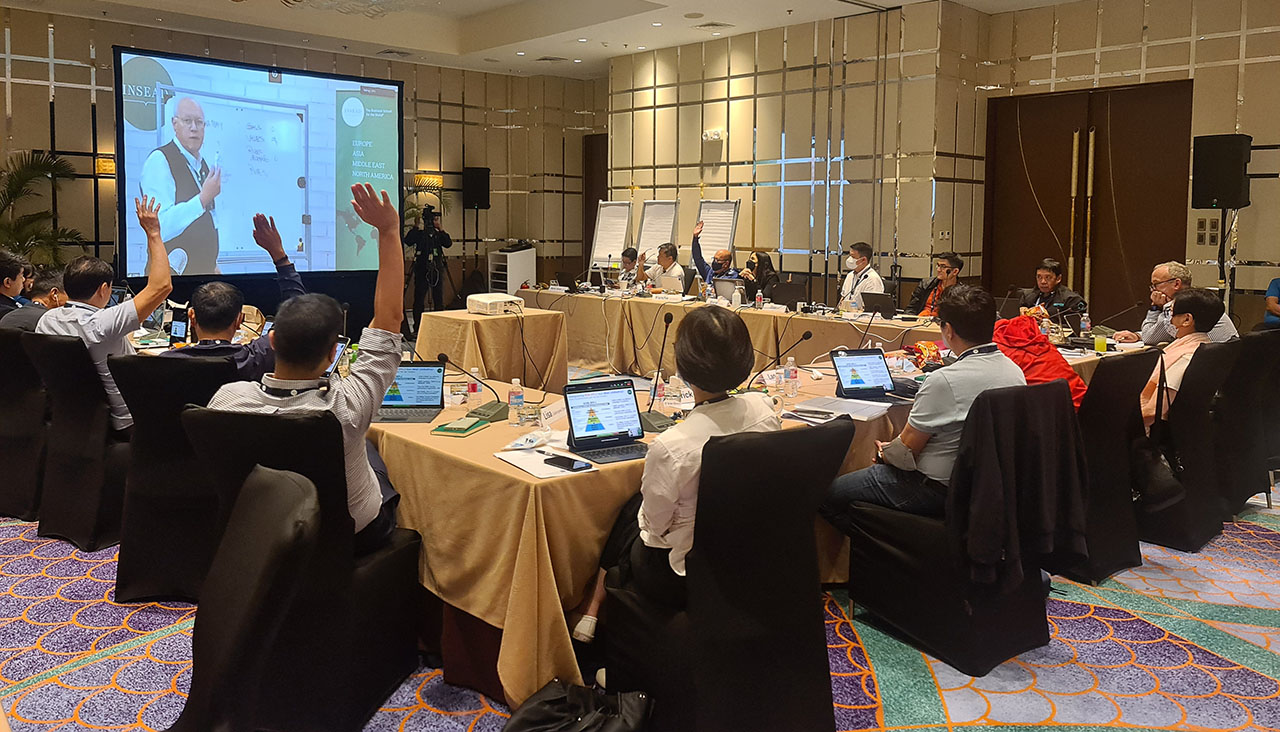 The two-day intensive workshop focused on how to continue to achieve healthy financial returns as a business with sustainable value creation for the environment and the nation at its core.
The sessions took place just weeks after Gokongwei officially launched the Gokongwei Group master brand, representing one of the largest and most diversified groups of Filipino companies. It is composed of JG Summit Holdings, Inc., Robinsons Retail Holdings, Inc., Summit Media Group, and other privately held companies of the Gokongwei family. It also includes the Gokongwei Brothers Foundation, the philanthropic arm of the group, established by the late Gokongwei Group founder John Gokongwei, Jr., and his brothers Henry, Johnson, and James in 1992.

For Mr. John, the group's success came with a conscious effort to give back to the nation while pushing for sustainable development. As GBF celebrates its 30th year, the foundation continues to empower Filipino youth through science and technology education, building the nation's future workforce.
Just as Mr. John created GBF to ensure the group's sustainability way beyond his lifetime, his son, Lance, remains deeply committed to continuing the growth of Gokongwei Group, while prioritizing the well-being of the country and its people, adhering to best sustainability practices and innovative processes.
"We consider our sustainability performance as a compass on how well we run our business by holistically considering our financial performance and our impacts to the environment, our communities, and customers we serve – all of which, in the end, enable the continuity of our overall success," said Gokongwei.
The master class's overarching message was on how to keep the group's businesses growing and moving forward, considering external factors such as natural resources and climate change, demands from the consumers, regulatory requirements, and financial institutions.
It showed the group's leaders how to reframe the idea of sustainability into creating opportunities, supporting core business objectives while creating value for the group's consumers, employees, shareholders, and regulators.
While climate change, its science, and politics remain a topic of heated discussion all across the world, the Gokongwei Group leaders recognized both the impact and strategic opportunities that climate action can bring to the business. For example, the transition to low carbon operations prompted Robinsons Bank to include financing renewable energy projects in its portfolio, which promotes more access to renewable energy and lower carbon emissions.
Meanwhile, Universal Robina Corporation's Project Jaguar prioritized improvement of major utility equipment such as boilers, air handling units, and compressors, which brought about energy efficiency and savings of P322 million per year.
"The sustainability master class was indeed a great learning engagement," said Robina Gokongwei-Pe, president and CEO of Robinsons Retail Holdings, Inc., the retail arm of the Gokongwei Group.
"It will help magnify RRHI's thrust to further engage our vendors and have greater visibility on ESG (environmental, social, and governance) criteria in our value chain. It will also enhance our drive for sustainable sourcing, reduction of food waste, and help us to seek other opportunities for sustainable collaborations."
RRHI's Robinsons Supermarket actively engages consumers to return plastic packaging of consumed products to its stores. A dozen Robinsons Supermarket branches and almost 100 Robinsons Easymart locations accept plastic bottle donations, which are then turned over to recyclers. This builds on the success of its Easy on the Plastic initiative, a plastic waste recovery program started in 2017.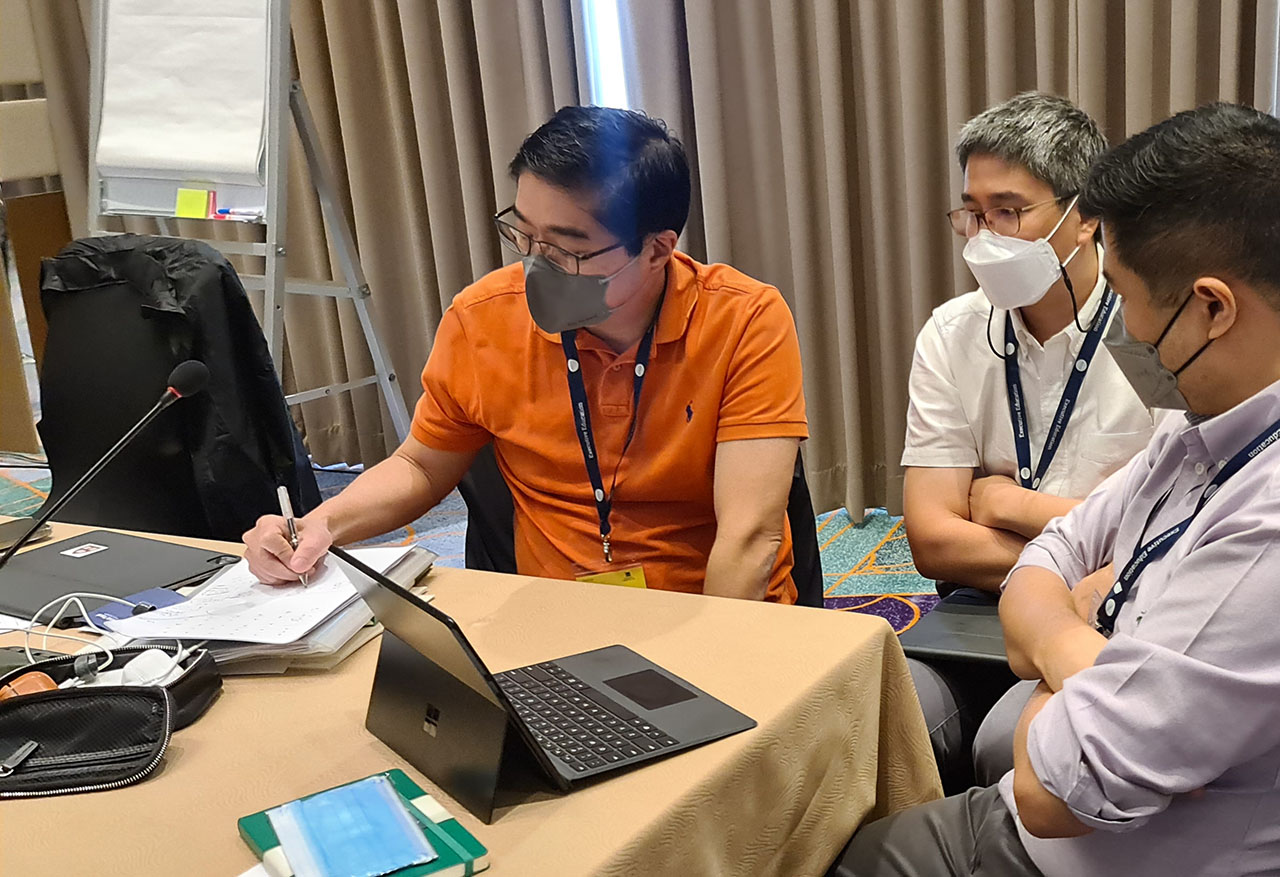 The goal of Robinsons Land Corporation, the real estate and property arm of the Gokongwei Group, is to build lasting developments that all stakeholders can be proud of, and achieves this by continuously providing its customers with better and sustainable choices.
"This master class did not only reinforce our commitments towards a sustainable future, it also allowed us to examine our current practices and look beyond our conventional boundaries and sphere of influence in the industry," said Frederick D. Go, RLC president and CEO. "By bringing our conglomerate's leadership team together, we realized the strong potential of our combined efforts and how we, collectively, can be a catalyst for system-level change in the midst of the global issues we face."
As the country's largest office landlord and the second-largest chain of lifestyle shopping malls, RLC is committed to creating low-carbon and resilient spaces and has been studying opportunities to lower emissions across the lifecycle of its buildings.
Meanwhile, Cebu Pacific, the Philippines' leading airline and the air transport arm of the Gokongwei Group, is committed to investing in sustainability initiatives to continue incorporating strategies to decarbonize its operations.
"At CEB we have made some very good progress on sustainability but it really is just a start. And while awareness is increasing, we have to clearly define ourselves in terms of Scope 1, Scope 2, and Scope 3 emissions," said Mike Szucs, chief executive adviser of Cebu Pacific. "I think we have a good handle on the first two, but we need to nail down the third one, even though it is more difficult to define and measure."
The airline currently operates the Airbus A330neo, the greenest aircraft in the aviation industry, and is aligning its sustainability goals with the global aviation sector's pledge to achieve net zero carbon emissions by 2050.
"It was also enlightening to cover circularity, which already exists in many industries, aviation being one where there is substantial repair and re-use of components," said Szucs. "It was a good realization that it is not such a pipe dream to see how circularity really can be extended to deal with the more visible problems facing us today, such as plastic waste."
The concept of circularity, also referred to as a circular economy, advocates a business model and practice wherein once a product has been used, its materials are repaired, reshared, reused, or recycled for as long as possible.
JG Summit Olefins Corporation has a number of environmental advocacies, including maintaining a biodiversity project in Batangas Bay since 2002. By the end of 2019, a total of 683 artificial reef blocks covering over 300 square meters had been put in place.

"We at JG Summit Olefins Corporation strongly believe that embedding sustainability into our business is integral to ensuring a better future for the business and for all stakeholders," said Patrick Henry Go, JGSOC president and CEO.

Go said the company needs to carefully and urgently assess how external factors such as sustainability-related risks affect JGSOC and its stakeholders, so as to ensure business continuity.
"This master class has validated that reasoning and the learnings will definitely be useful in JGSOC's pursuit of establishing a solid sustainability roadmap guided by a practical ESG framework recognized and affirmed by an international body," Go said.
JGSOC's One Million Trees Project was launched in 2016, with the goal of planting one million indigenous and fruit-bearing tree seedlings over a period of eight years. By the end of 2020, around 400,000 seedlings had been distributed to and planted by partners, including Batangas LGUs, local communities, government agencies, civic organizations, schools, and employee volunteers.
JGSOC has also partnered with the Department of the Environment and Natural Resources in the rehabilitation of a 1.8-hectare swamp and marshland on Boracay Island, home to 39 species of trees and 20 faunal species of birds, fish, mammals, and gastropods.
Over the past 65 years, the Gokongwei Group has continued to thrive through the ups and downs of the global economy. A key to this success has been the group's keen focus on creating meaningful breakthroughs though its entrepreneurial mindset, and currently, its sustainability perspective.
The INSEAD sustainability master class was one more step forward for the Gokongwei Group in helping build a stronger nation and working toward a greener world for the generations to come.