JG Summit Holdings is emerging as a formidable force in the pursuit of sustainability, having recently unveiled a comprehensive set of Environment, Social, and Governance (ESG) targets that underscore its unwavering commitment to its people, the environment, stakeholders, and customers.
In its recently released 2022 Annual and Sustainability Report, JG Summit, led by its President and CEO Lance Y. Gokongwei, clearly outlined its commitments in accelerating the conglomerate's sustainability journey. In collaboration with its various Strategic Business Units (SBUs), JG Summit established ESG targets in five focus areas – Shared Success, Climate Action, Resource Efficiency and Circularity, Employee Growth and Well-Being, and Better Choices – which will serve as progress indicators in the conglomerate's ongoing sustainability journey.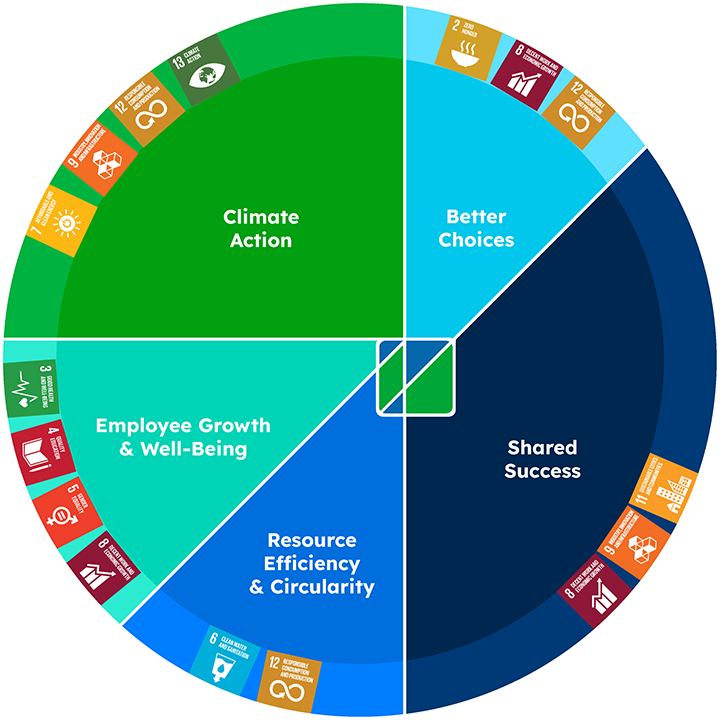 "With the setting of our targets, we collectively commit to achieve our conglomerate's business success and contribution to sustainable development. As a holding company, our aim is to provide our SBUs with strategic guidance and to enable them to bring these targets into fruition, while maximizing the synergies within the group," shared Gokongwei.
JG Summit's commitment to Climate Action is highlighted by its focus on a low-carbon transition for its businesses and the reinforcement of climate-related risk management.
The conglomerate aims to release a robust low-carbon transition roadmap by 2025, outlining concrete steps toward achieving its net-zero aspiration. For instance, Cebu Pacific (CEB), the airline subsidiary, continues to prioritize fuel efficiency by utilizing the next-generation Airbus New Engine Option (NEO) aircraft and implementing best practices in fuel consumption. It has also begun using Sustainable Aviation Fuel (SAF) on certain flights, which will help the aviation industry reduce their total carbon emissions.
Additionally, CEB has embarked on an electrification program for its ground support vehicles and equipment, ultimately working toward a fully electric and zero-emission ground fleet. These initiatives will significantly reduce emissions from CEB's operations, aligning with the company's net-zero goal.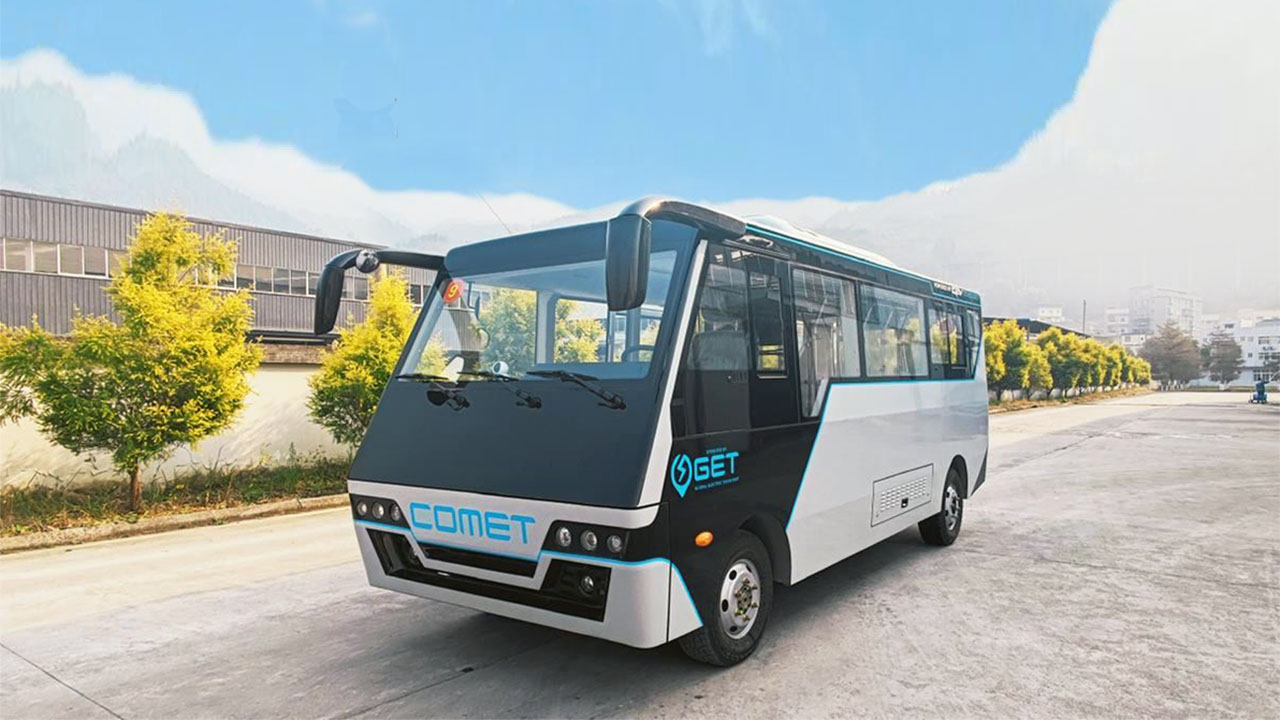 Under the Shared Success focus area, JG Summit aims to empower its supplier/vendors to assess their own ESG risks, fostering a culture of responsibility and accountability throughout its supply chain.
Resource Efficiency holds significant importance for JG Summit, and the conglomerate has launched the "Juan Goal for Plastic" initiative aimed at collecting, recovering, and diverting plastic waste as part of its commitment to achieving plastic neutrality.
Universal Robina Corporation, the snack and beverage subsidiary, spearheads this collective effort, partnering with Robinsons Malls, Robinsons Supermarkets, and convenience stores to establish 115 plastic waste collection hubs. Furthermore, community-based collections have been activated in nine partner barangays where the subsidiaries operate, bolstering local participation in waste management efforts.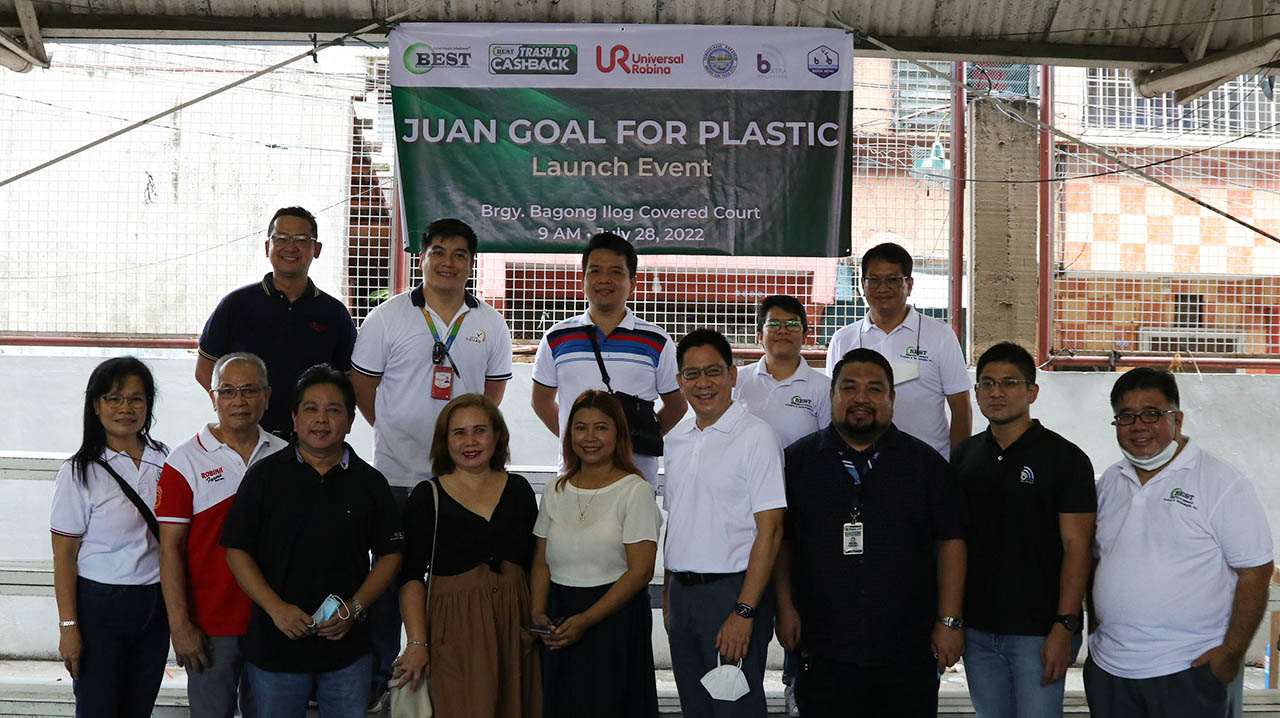 Throughout the years, JG Summit Holdings has always placed a strong emphasis on nurturing its people by investing in Employee Growth and Well-Being.
The conglomerate's top priority has always been to provide a healthy and supportive work environment for its employees. As of 2022, JG Summit rolled out an average of 16.93 hours of training opportunities per employee.
Together with its strategic business units, JGS has established the Safety Council, whose membership expands across all subsidiaries' safety professionals.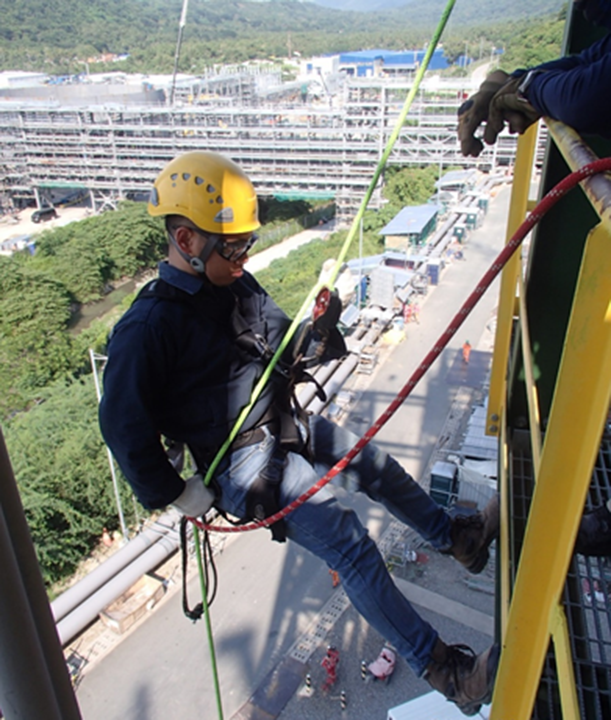 To enhance the safety council's knowledge and capabilities, learning sessions on occupational safety and health were conducted. Moving forward, these will continue to be held on a regular basis to sustain the program. In addition, an annual safety rewards program, called the SMile awards or Safety Milestone Awards, was initiated to encourage the business units to enhance or create programs to minimize or eliminate incidents in the workplace. These are efforts that will help the company create a safety culture and thereby prevent work-related incidents.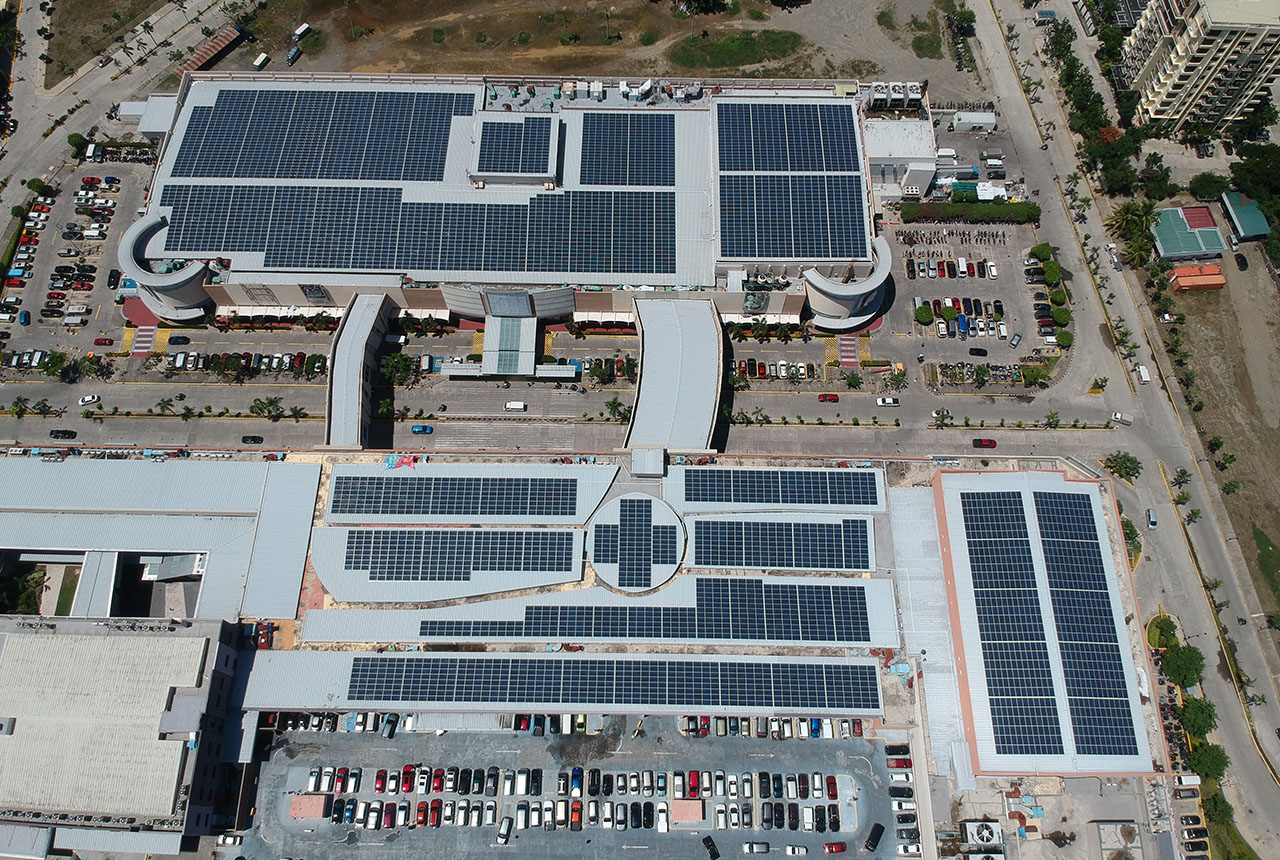 Innovation is a key focus for JG Summit, as it seeks to provide more accessible and responsive products and services that offer Better Choices to Filipino customers. Some notable value-adding products and services include the following:
URC continues to offer healthier and more nutritious food options, guided by strict wellness criteria such as reduced trans-fat, sugar, and salt content.
Robinsons Land, JG Summit's real estate development arm, has begun offering Green certified buildings, demonstrating its commitment to environmentally friendly construction practices.
CEB prioritizes affordability and accessibility in providing flights to a wide range of destinations, ensuring that travel remains an accessible option for customers.
By 2026, JG Summit Olefins, through its EVALENE and EVALENE PLUS product lines, will have expanded its polymer portfolio by 20%, responding to customer needs and delivering innovative solutions.
JG Summit and its subsidiaries are fully committed to delivering on these targets, taking bold and decisive steps to enhance the resilience of their businesses in the face of climate change. They also strive to equip their employees with the necessary skills and resources to tackle challenges head-on, while continuously adapting their products and services to meet the ever-evolving needs of customers and the demands of the times. By aligning business success with sustainable practices, JG Summit aims to make a positive impact on society and contribute to a more sustainable future, and in the process fulfill the company's Purpose of having an "unrelenting commitment to provide our customers with better choices, creating shared success with our stakeholders."