Cebu Pacific was recently chosen as the Asia Environmental Sustainability Airline/Airline Group of the Year at the CAPA - Centre for Aviation's annual Environmental Sustainability Awards for Excellence.
In a statement, CAPA, a leading provider of market intelligence on the aviation and travel industry, announced that the newly created award category recognizes carriers that demonstrate outstanding leadership in sustainability performance and initiatives in the regional aviation industry.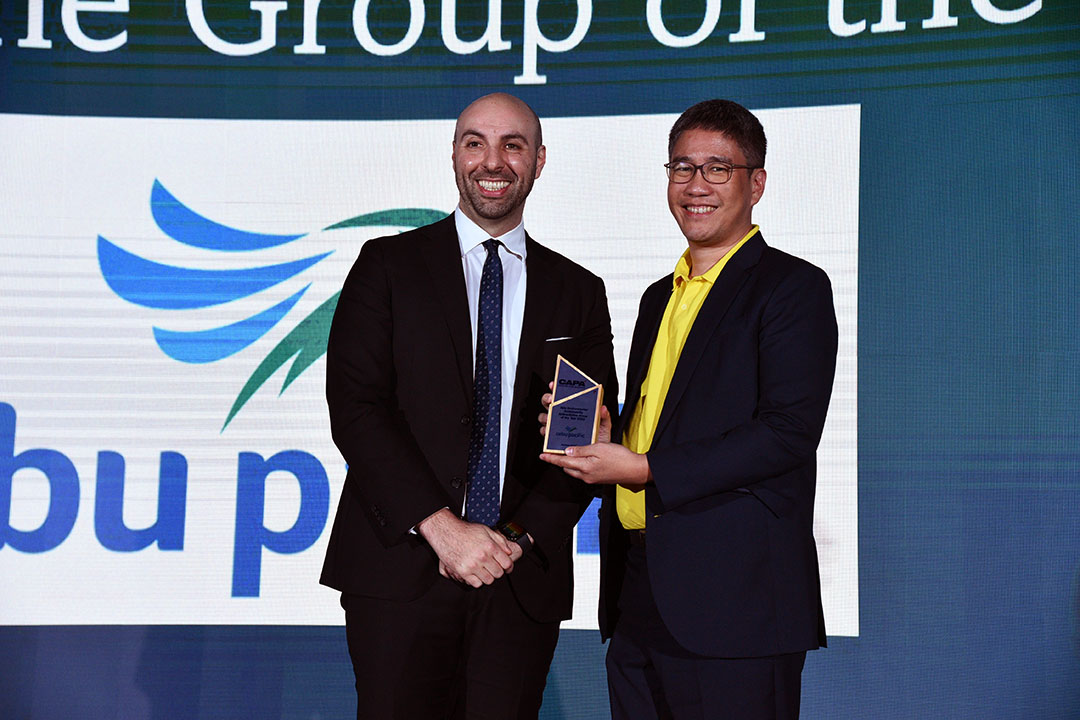 CEB, the nation's leading airline, received the distinction based on its "ongoing adoption of a range of sustainability programs across all segments of its business operation, as well as its broader efforts to work with partners in the travel chain to ensure that local and international stakeholders enhance their own sustainability efforts," stated CAPA.
Cebu Pacific Chief Commercial Officer Xander Lao accepted the award at CAPA's dinner gala on November 3 in Singapore. Earlier in the day, Lao also spoke about CEB's recovery at the 2022 CAPA Asia Aviation Summit, which was attended by over 150 aviation industry leaders.
"We are honored to be the pioneer recipient of such an award, which should help encourage an even greater push and recognition of sustainability's importance," Lao said.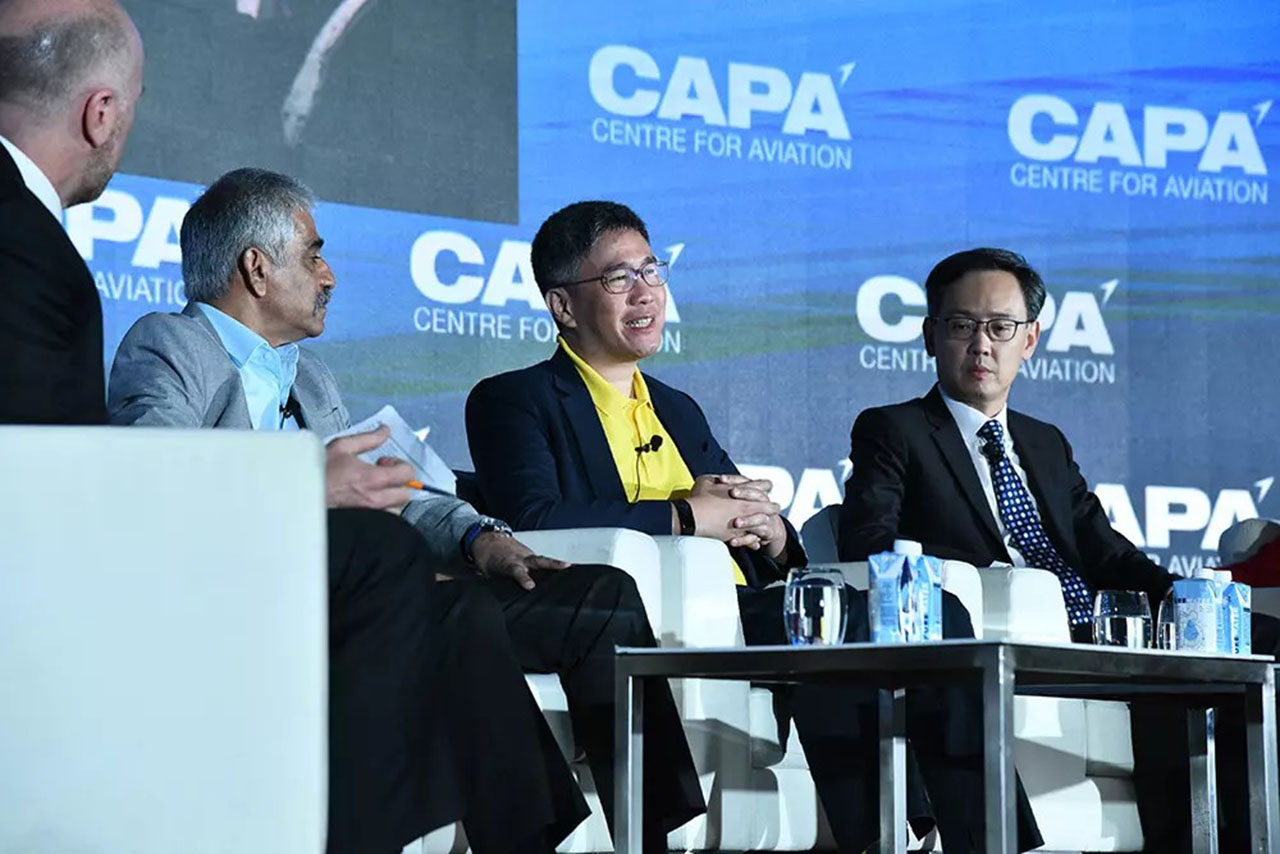 Representing Cebu Pacific, Lao took part in the aviation summit's "Charting a Course for Recovery in Asia" panel discussion. From left: Moderator Adrian Schofield; Subhas Menon, Director General of the Association of Asia Pacific Airlines; CEB CCO Alexander Lao; and Ching Kiat Lim, Changi Airport Group Managing Director for Air Hub Development. IMAGE courtesy of CEB

CEB began its sustainability journey well before the pandemic through its early investment in fuel-efficient aircraft. By 2028, it intends to operate an all-Airbus NEO (New Engine Option) fleet, allowing the airline to remain true to its commitment to provide low fares, while becoming more efficient and environmentally friendly.
Underlining the airline's stance on achieving carbon neutrality, CEB Chief Finance Officer Mark Cezar said, "The Philippines is among the top countries at risk of adverse impacts of climate change so our commitment to sustainability has evolved over time. Cebu Pacific is among the first low-cost carriers in the world to adopt carbon emission reduction initiatives. We are committed to investing time and resources to become the greenest airline in Asia."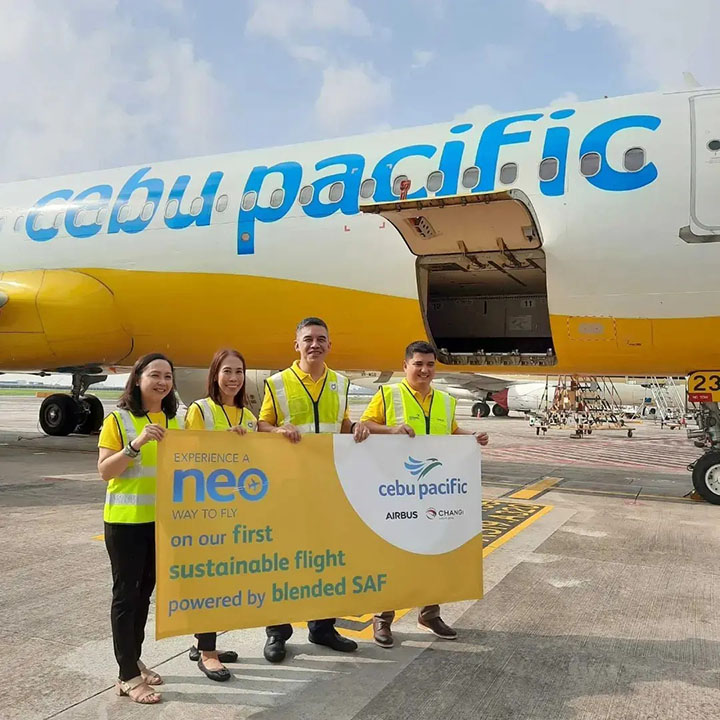 This year, CEB beefed up its sustainability initiatives as it started using Sustainable Aviation Fuel (SAF) in its aircraft deliveries. According to the airline, the use of blended SAF will be standard procedure in all future Airbus NEO deliveries.
CEB also became the first Philippine carrier to incorporate SAF into its commercial operations, making the milestone flight from Singapore to Manila on September 28, 2022. By 2030, it targets to use SAF on all its commercial flights.
"We have a long way to go to achieving the target of net zero by 2050 and we need our partners to commit so we all succeed and create meaningful change. We encourage everyone to join us on this journey," added Cezar.
For more information on Cebu Pacific, visit cebupacificair.com