Robinsons Land Corporation strengthens its commitment to sustainability by defining specific environmental impact targets across its business units.
In its 2021 Sustainability Report, "Thriving, Sustainable Communities", RLC said the COVID-19 pandemic has underscored the need for a more focused approach to sustainability. Through a clear set of goals and programs, the company is looking to increase the impact of its sustainability initiatives while delivering value to the business.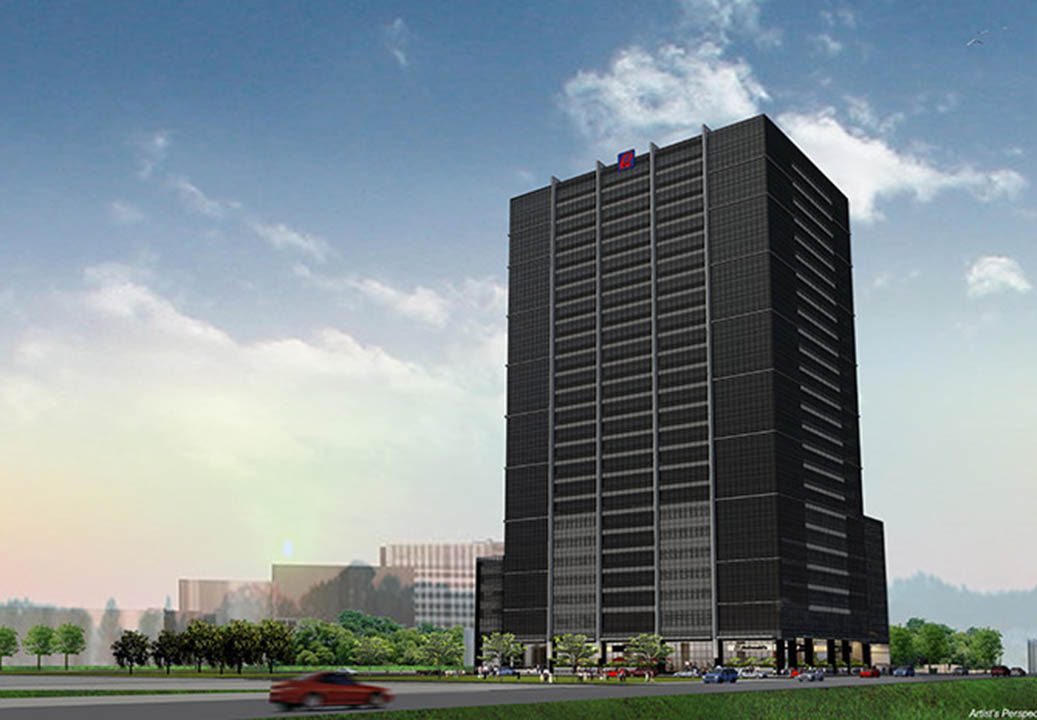 RLC's seven "Strategic Areas of Action" covering its environmental, social, and governance (ESG) goals are Climate Action, Responsible Land Use, Water and Waste, Supporting our People, Stakeholder Well-Being, Responsible Business Practice, and Materials Sourcing.
To fight climate change, the property developer is incorporating sustainable development features in all its properties.
"We continue to invest in creating low-carbon and resilient spaces to further reduce our greenhouse gas (GHG) emissions, protect the environment, and promote efficient land use," said RLC President and CEO Frederick Go in a message to stakeholders.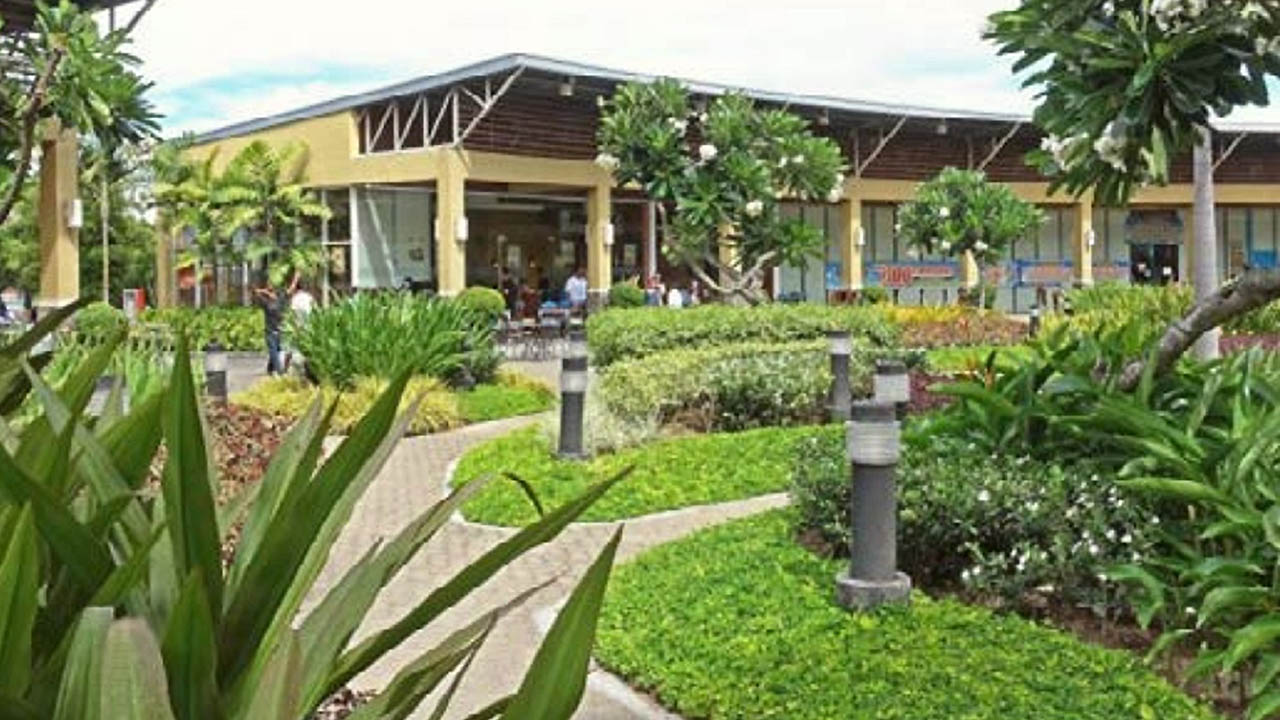 Robinsons Place Dumaguete's al fresco area is inspired by the works of National Artist for Architecture, I.P. Santos, who pioneered the use of indigenous plant and tree species in landscaping. IMAGE Robinsons Malls
RLC is promoting responsible land use by efficiently integrating green, open, and functional spaces in all its properties. For its new projects, the company will continue to engage green-certified contractors and consultants, as well as establish guidelines on landscaping, to achieve carbon neutrality and improve resiliency.
Furthermore, RLC has created its own roadmap towards a net zero carbon ambition by 2050. This is in line with the global push to limit global warming to within 1.5 degrees Celsius.
RLC is likewise committed to harness clean and renewable energy (RE). It intends to use clean power in all its current and future mall projects, in line with its goal of shifting power requirements to RE sources by 2035.
Cognizant of the Philippines' target of renewable energy having a 35% share in the country's power generation mix by 2030 and a 50% share by 2040, RLC will pursue more investment opportunities through the Wholesale Electricity Spot Market (WESM) or the RE Market — once it is established — and engage with clean energy providers for both Luzon and provincial areas.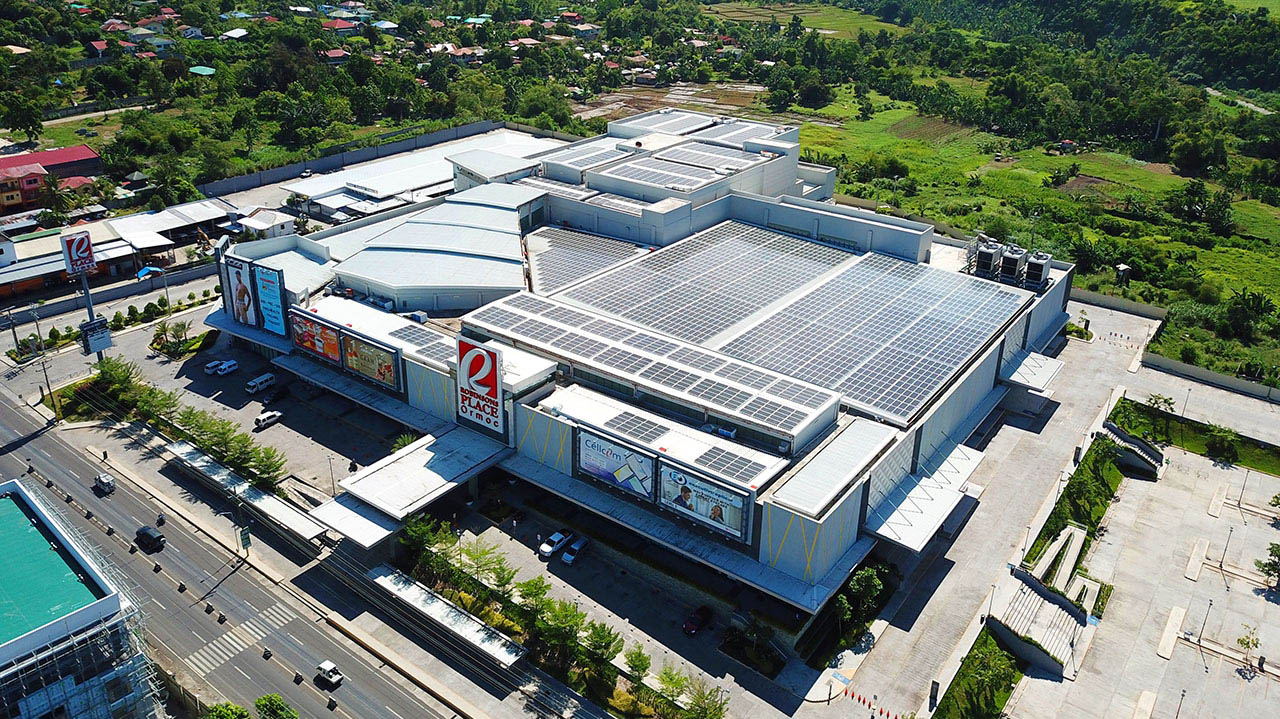 The 1,112.65-kW rooftop solar power plant in Robinsons Place Ormoc reduced carbon dioxide emissions by 934.6 metric tons in 2021 alone. IMAGE Robinsons Land
In 2021, 30.24 gigawatt-hours (GWh) of renewable energy were used in Robinsons Malls and Robinsons Offices nationwide.
To date, RLC has 24 malls with solar rooftop installations, generating nearly 30 megawatts of clean and renewable energy. This includes the world's largest solar-powered shopping mall – Robinsons Starmills in San Fernando, Pampanga – which boasts a 2.88-megawatt system covering 1.75-hectares of roof space.
"By 2030, RLC intends to divert all discarded non-biodegradable materials in our properties away from landfills and towards recycling and other waste processing facilities," Go added.
With a growing hotel and leisure portfolio, RLC has implemented a solid campaign aimed at reducing annual food spoilage by 5% in all its properties located in tourist capitals. Starting this year, the Company will be gathering regular feedback from guests to optimize menu cycles.
RLC Residences, on the other hand, will conduct solid waste management briefings on the proper use of facilities as part of the onboarding program of housekeeping personnel. It is also launching an education campaign on reusable materials for employees, homeowners, and residents.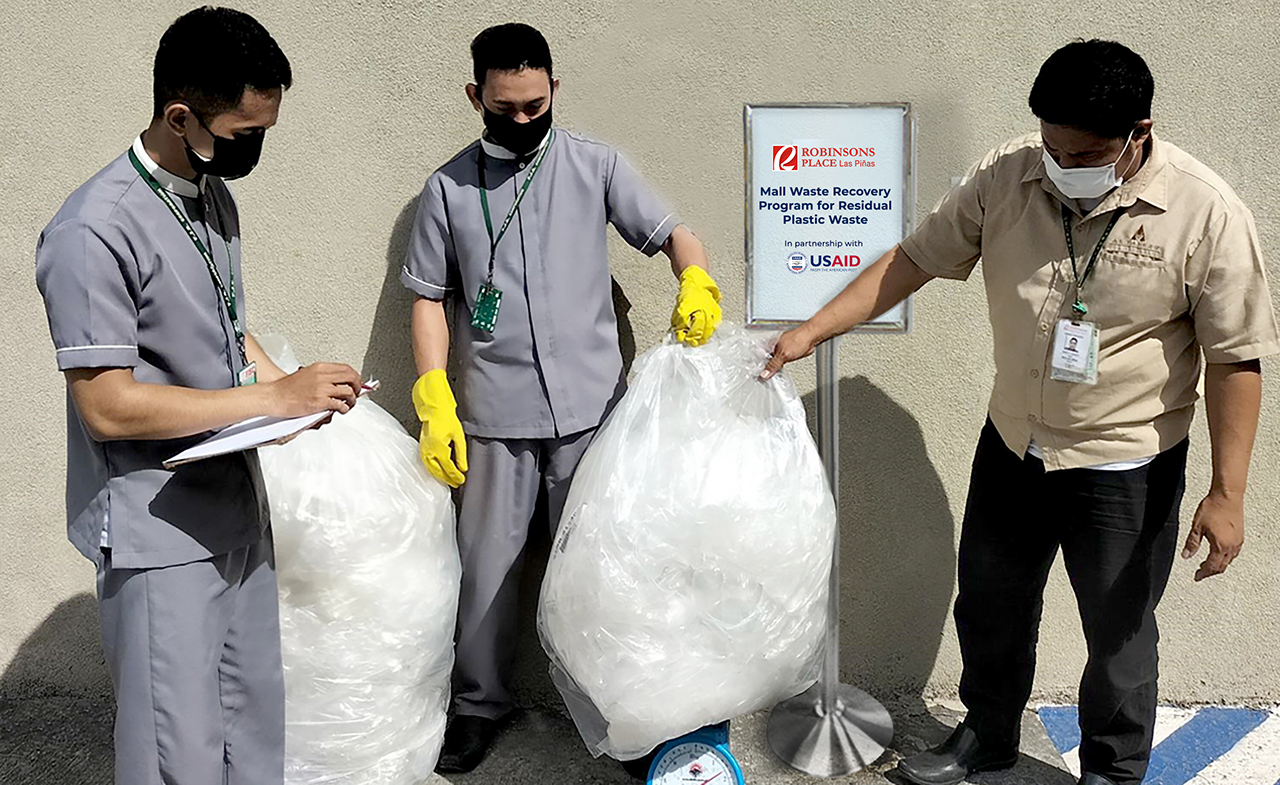 "Through these programs, we will be able to better manage the volume of waste generated in our residential developments even after the units have been turned over to the homeowners. We look forward to expanding these initiatives to all RLC properties," shared Go.
By 2025, all RLC developments – whether new or existing – will have design plans with wastewater treatment and materials recovery facilities.
To view the full 2021 Robinsons Land Sustainability Report, click here.