Counterfeiting is big business. According to the Counterfeiting Intelligence Bureau of the International Chamber of Commerce, counterfeit goods make up 5 to 7% of world trade; inflicting legitimate business owners and national governments with estimated losses between $400 billion and $600 billion each year. While luxury goods, electronics, software, and films are the most commonly counterfeited items, food products are increasingly being copied as well. Food fraud, or "the intentional adulteration of food with cheaper ingredients for economic gain," poses serious danger to the consuming public's health and safety.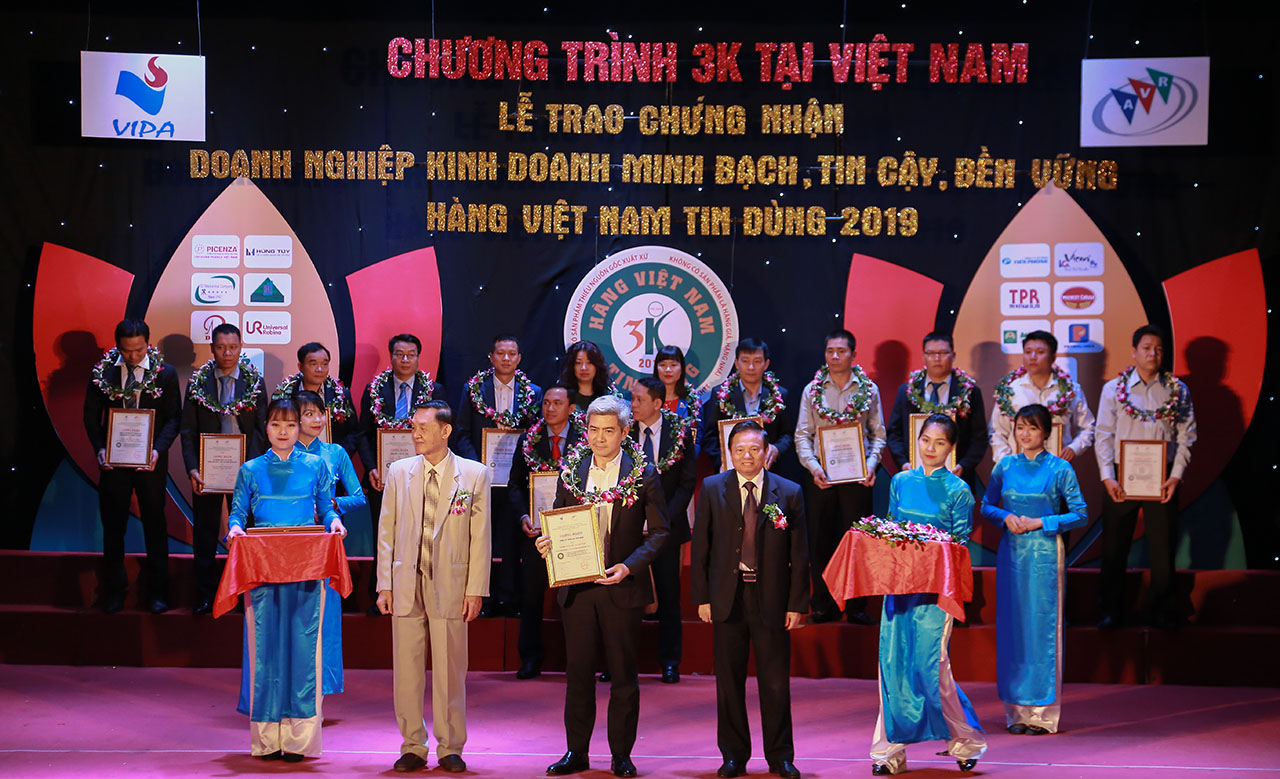 Laurent Levan, president & CEO of URC Vietnam is flanked by Truong Duc Ngai, vice president of the Vietnam Media Association; and Le Doan Hop, former minister of Vietnam's Information and Communication Ministry, at the awards ceremony hosted by the Vietnam Intellectual Property Association and the Vietnam Retailers Association.
In light of this, URC Vietnam, a wholly owned subsidiary of URC Philippines that started operations in 2003, can stand proud after being honored by the Vietnam Intellectual Property Association and Vietnam Retailers Association with the "Vietnamese Trusted Goods" certificate. It was presented to the company at a ceremony that took place in March. At the event, URC Vietnam, famous for its C2 and Rong Do beverages, Cream-O and Magic biscuits, Dynamite candy, and Jack 'n Jill snacks, was recognized for its unwavering efforts in enhancing the value and promoting Vietnamese goods.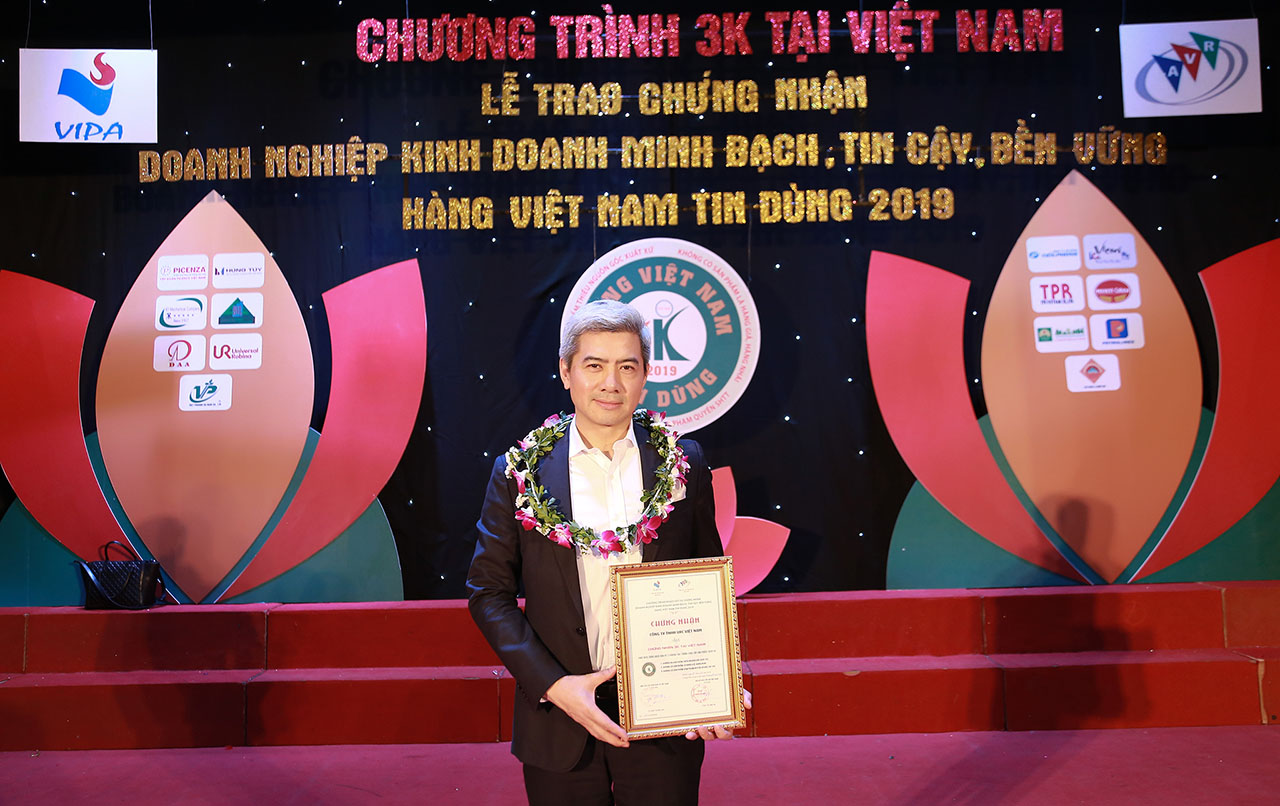 URC Vietnam President & CEO Laurent Levan proudly holds up the "Vietnamese Trusted Goods" certificate.
The "Vietnamese Trusted Goods" certificate was created due to an alarming increase in products that are counterfeit, of sub-par quality, unsafe, or that violate intellectual property rights. The certificate makes it easier for consumers to spot products and services of clear origin, while minimizing the chance of picking counterfeit or inferior-quality goods.
Earning the right to use the "Vietnamese Trusted Goods" logo on its products, URC Vietnam was also granted the "Business with Transparency, Credibility and Sustainability – Vietnamese Trusted Goods 2019" certificate for implementing the "3K (Three Nos)" policy in its product supply:
No products and/or services with unclear origin;
No products and/or services that are counterfeit or replica;
No products and/or services that breach intellectual property rights
"URC Vietnam is proud to receive the 'Trusted Vietnamese Goods' certificate. This is a testament to the company's tireless efforts during the past years to enhance the value of Vietnamese goods as well as promote made in Vietnam products to international markets. We will continue streamlining and upgrading our system to achieve more world-class accreditation in the future," said Laurent Levan, President and CEO of URC Vietnam.
The certificate adds to the number of prestigious international certifications for quality and safety URC Vietnam has earned over the years, including FSSC 22000, the highest food safety standard certificate, and ISO 17025: 2017 for its central laboratory, which is equipped with the most advanced testing technologies and manned by highly qualified analysts. These important accreditations emphasize URC Vietnam's long-term commitment to ensuring the best quality for consumers.
To learn more about URC Vietnam and its products, visit urc.com.vn