Built to Thrive
JG Summit Holdings, Inc.
2021 Annual Report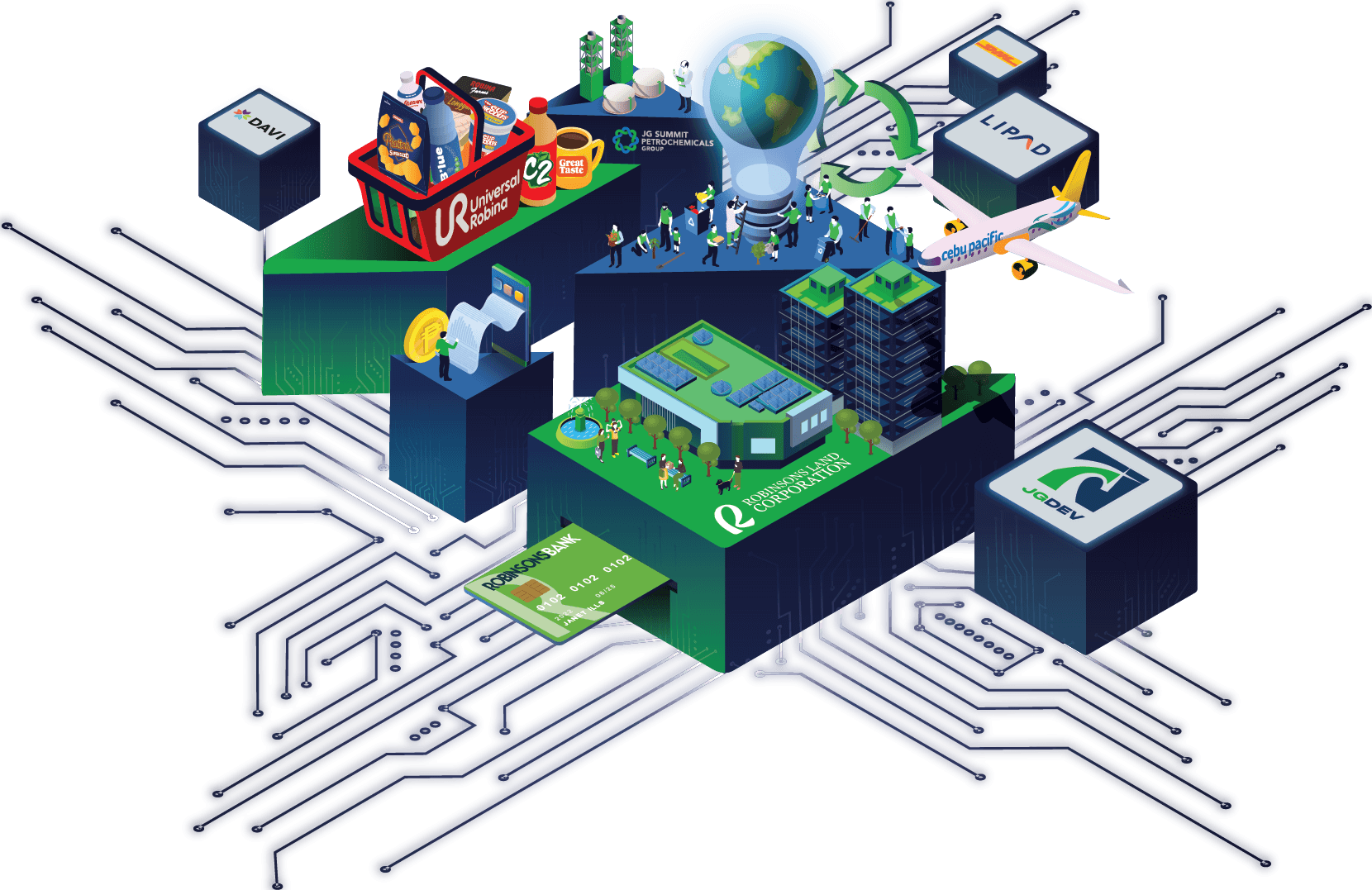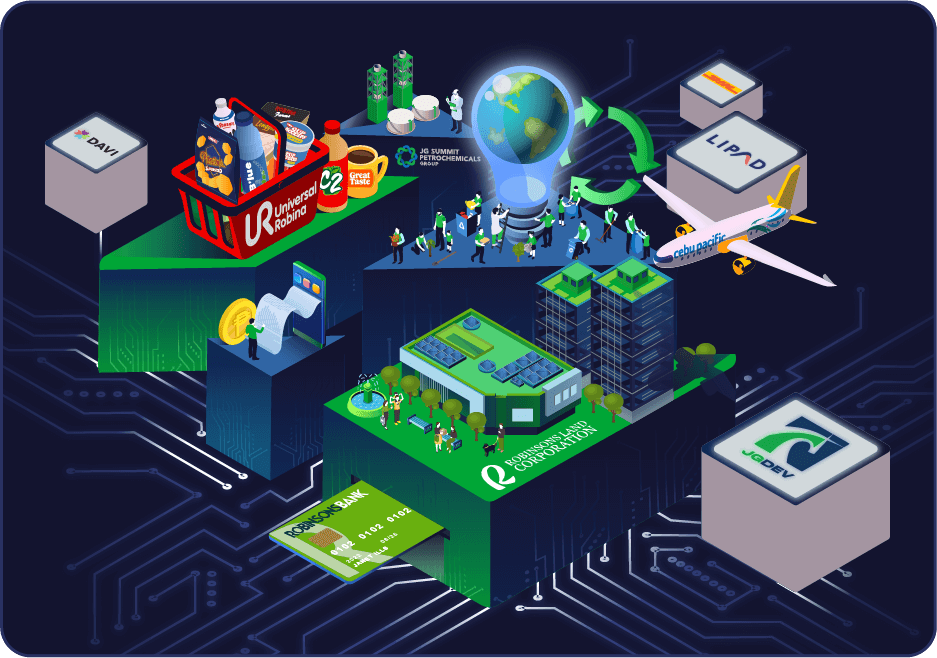 About the Cover
There's a fascinating building technology in Japan called Kumiki – the art of using precise cuts and grooves to build strong wooden structures. This method eschews the need for screws and nails, and has resulted in structures that have lasted for hundreds of years. Kumiki is the perfect metaphor for JG Summit. Its multiple businesses, extensive workforce, and complex worldwide network are harmonized by fixed values and a precise strategy. The result is a business superstructure able to withstand years of headwinds and change.

JGS has always forged ahead, its legacy and roadmap enabling it to withstand all kinds of adverse external forces. If 2021 has achieved anything, it shone a spotlight on how JG Summit runs itself and looks ahead to innovate and future-proof its business. By accelerating transformation through deliberate portfolio decisions, proactive strategy recalibrations, strengthening its core businesses in food, petrochemicals, banking, and real estate, and finding strategic new plays in data, fintech, logistics, and ecommerce, JG Summit masters the present while driving towards a sustainable future. Put it all together and what do you get? Everything in its right place.

It's this kind of seamless integration of principles and action that sets JGS apart. A prospering company joined in exemplary vision and practice. Sturdy in the face of the future, a unified sum of all its incredible parts.

Browse through the Report
JGS at a Glance
Encouraging growth in revenues and profitability given partial reopening of the economy
Revenues
13% growth vs SPLY
Consolidated revenues were restated to exclude Oceania.
Core Net Income
672% growth vs SPLY
Core Net Income
Excluding CEB
21% growth vs SPLY
Continuous shareholder value creation
3-year Total
Shareholder Return of
vs conglomerate average of –2%
Stable dividends with
over the year ended
December 31, 2021
Cash Dividends (in billion pesos)