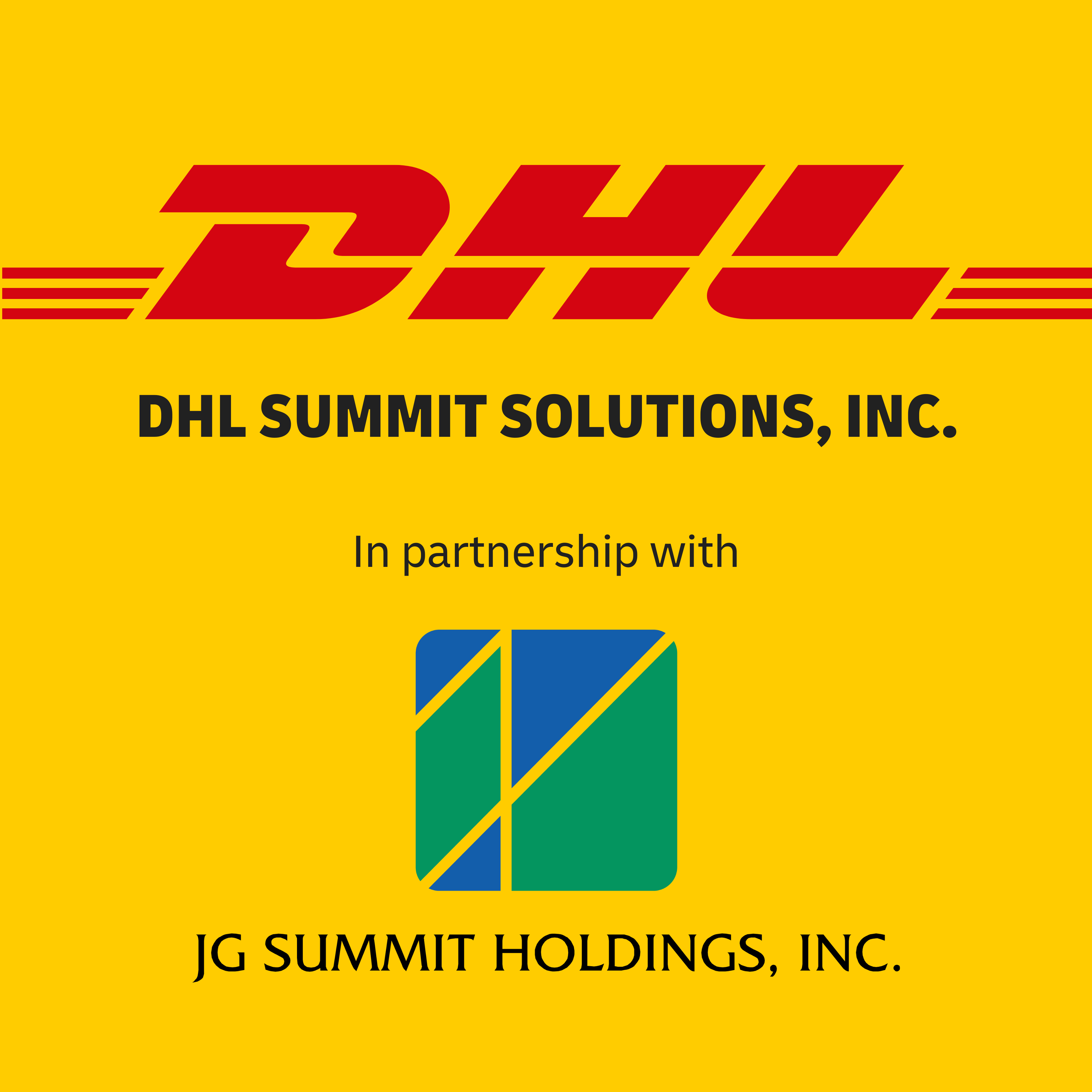 DHL Summit Solutions, Inc. (DSSI)
DHL Summit Solutions, Inc. (DSSI) is a successful joint venture that combines the specialized logistics expertise of DHL Supply Chain with the market knowledge of JG Summit Holdings, Inc. Under the leadership of both DHL Supply Chain and JG Summit, DSSI aims to deliver world-class domestic transport operations in the Philippines, supporting customers in capitalizing on growth opportunities.
DHL Supply Chain is the world's leader in integrated logistics services, leveraging cutting[1]edge technology and a high-performing organization. Combining value-added and management services with traditional fulfilment and distribution, DHL's customized, integrated logistics solutions drive efficiency, improve quality and create competitive advantage. DHL offers an unrivalled portfolio of logistics products and solutions ranging from domestic and international parcel delivery to international express, road, air and ocean freight to end-to-end supply chain management.
As one of the largest conglomerates in the Asia Pacific region with a diverse business portfolio and market leadership across industries, JG Summit's joint venture with DHL Supply Chain demonstrates JG Summit's commitment to helping both local and international companies in the Philippines achieve their next phase of growth.
DSSI is committed to enhancing customer satisfaction through programs that prioritize visibility, digitalization, safety, and sustainability. By leveraging advanced technology and adopting new green standards for transportation, DSSI aims to create significant value for customers across the APAC region.
To ensure seamless operations, DSSI is committed to delivering best-in-class transportation and distribution solutions through its integrated services offering, which incorporates industry-leading digital capabilities. With a focus on digital innovation and systems, DSSI provides centralized transport management, state-of-the-art logistics parks, and an end-to-end IT platform. This empowers customers with greater visibility and control over their shipments through the MySupplyChain Transport Management System (TMS) and a fully digital B2B Central Transport System, including the Transport Control Tower. DSSI also offers transactional efficiencies with automated route and load planning for improved transport optimization.
DSSI's integrated services cover the entire supply chain network, including land transport, cross-docking, sea, and air transport. Customers benefit from flexible delivery options, including full truck load, less truck load, cross-dock network, air freight deliveries, and sea freight deliveries to Visayas and Mindanao.
DSSI adopts a continuous improvement approach, identifying best-in-class practices and serving as a platform for sharing and learning. It fosters a continuous improvement mindset to accelerate deliverables and supports customers in building their own improvement plans.
DHL Summit Solutions, Inc. (DSSI) is your trusted partner for best-in-class transportation and distribution solutions in the Philippines. With our joint venture between DHL Supply Chain and JG Summit Holdings, we bring together market knowledge, logistics expertise, and cutting-edge technology to enhance domestic transport operations. Our commitment to safety, sustainability, quality, and customer satisfaction ensures that we deliver reliable and efficient services while helping businesses achieve their next phase of growth. Experience the DSSI advantage and unlock the full potential of your supply chain.