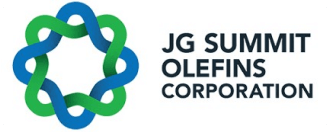 JG Summit Olefins Corporation (JGSOC) operates the first and only naphtha cracker plant in the country, which produces the olefin raw materials ethylene and propylene used as feedstock by JGSPC's polymer plants. The cracker's products also include pygas and mixed C4, which are currently 100% exported.
Both JGSOC and JGSPC operate under strict adherence to quality, safety and environmental management systems certified to ISO 9001:2015, ISO 14001:2015 and OHSAS 18001:2007 standards.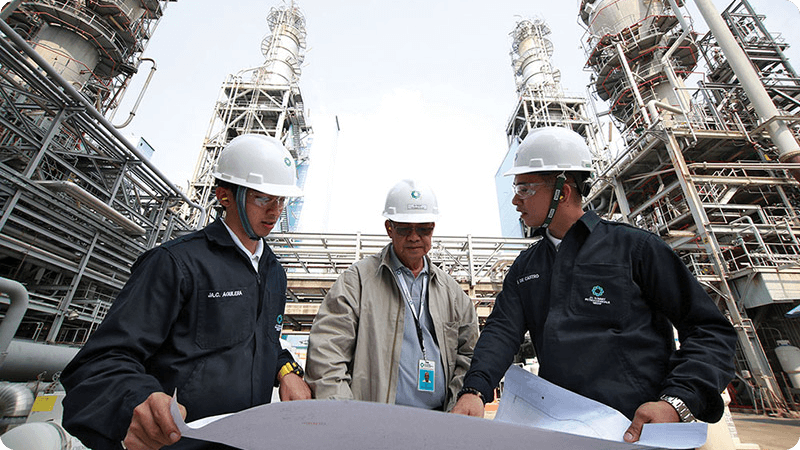 Expansion Project
Currently ongoing is the petrochemical complex expansion project, which shall increase existing capacities as well as provide for new production units, as follows:
Increase in capacity for the existing naphtha cracker plant, to 480 kTA as ethylene and 240 kTA as propylene
Increase in capacity for the existing PP plant, to 300 kTA
A new butadiene extraction unit, to produce around 70kTA butadiene and 110 kTA raffinate-1
A new aromatics extraction unit, to produce 90 kTA benzene, 50 kTA toluene and 30 kTA mixed xylenes
A new 250 kTA bimodal PE plant, using loop slurry polymerization technology
The new extraction units will allow upgrading of the mixed C4 and pygas streams by extracting and selling just the value-added components. Butadiene and raffinate-1 may be obtained from mixed C4, while benzene, toluene, mixed xylenes and mixed aromatics are obtained from the pygas. Commercial operations for the extraction units are targeted to commence in 2020.
JGSPG will likewise start to operate in 2020 the new bimodal PE plant using Chevron Phillip's MarTECH™ technology to produce high performance bimodal and metallocene PE products, and the expanded PP plant to provide additional capacity for the development of new products, such as higher value random copolymer PP grades.
Contact
Head Office
9F-11F, Robinsons Cyberscape Gamma Bldg. Topaz and Ruby Roads, Ortigas Center, Brgy. San Antonio, Pasig City, Philippines 1605
Plant Site
Barangay Simlong, Batangas City, Philippines 4200