OUR KEY FOCUS AREAS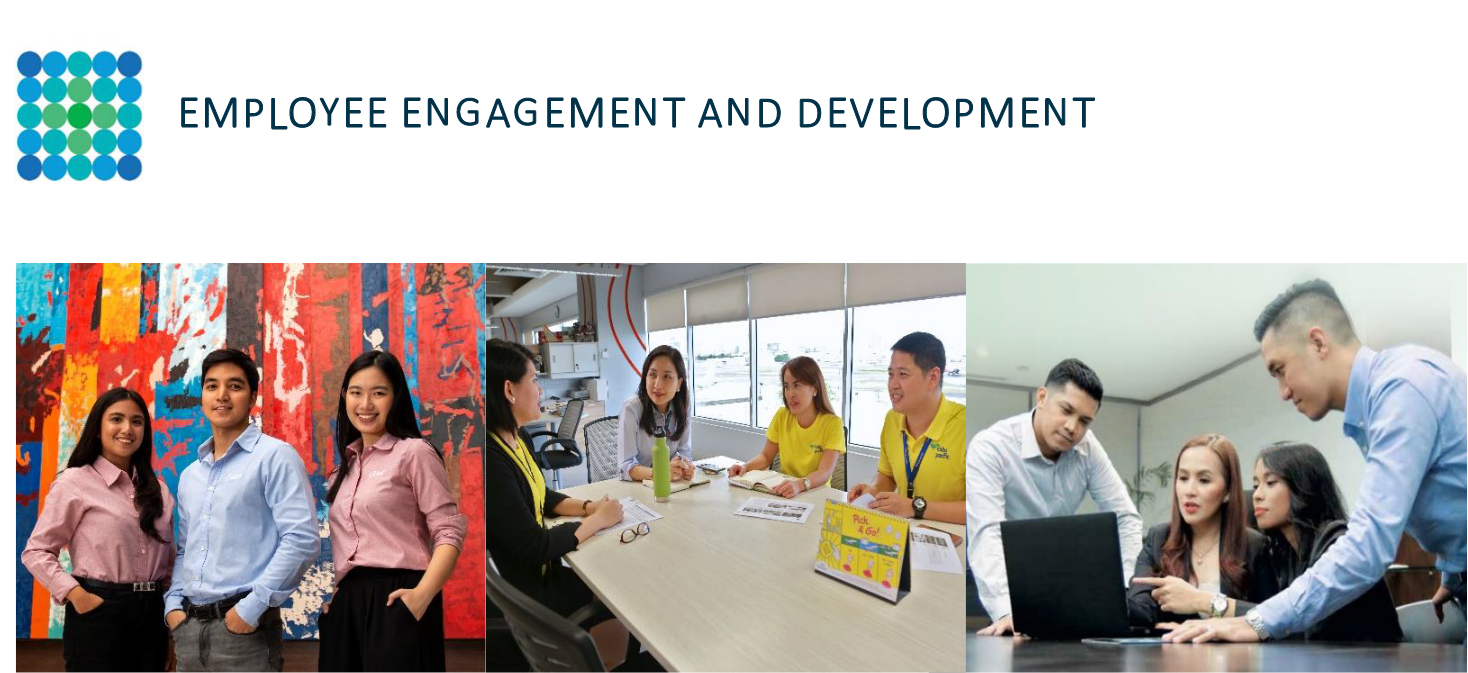 One of the keys to JGSHI's sustained success is putting together a talented and diverse workforce consisting of people who share our goals and values. With a pool of employees who have various backgrounds and expertise, JGS is backed up with diverse ideas necessary in maintaining our business growth. To ensure business continuity, we invest in our people to maintain a long-term partnership with our employees by fostering a work environment that promotes diversity, work-life balance, and learning.

Keeping a Diverse Workforce
As JGSHI achieves new heights in business and profit, the conglomerate continues to grow and develop its employees as a partner for the long haul. In 2019, JGSHI recorded a total workforce of 22,361 individuals having different backgrounds, talents, and expertise.

Leadership at JG Summit
Spurred by the vision of Mr. John Gokongwei Jr., the Institute for Leadership and Enterprise Development (JG-ILED) was established to demonstrate the enterprise commitment to continued learning, organizational growth and career development; to enable leaders to develop strategies for competitiveness of the company; and to develop and grow our employees and create a deep bench of talents.

Employees as Long-term Partners
JGSHI's employees are one of the most valuable assets of the company, being at the front line with customers and carrying out business goals. Acknowledging this, JGSHI gives utmost importance in maintaining a long-term partnership with them.