Luzon International Premier Airport Development Corporation
"We are truly proud of LIPAD Corporation's role in the development of Clark International Airport. We are equally excited to work on the new passenger terminal soon and offer travelers and visitors with a fast, efficient and hassle-free service, and a new commercial experience. Under LIPAD, our vision for Clark International Airport is to be the country's premier gateway by revolutionizing the way we travel and the way the world experiences the Philippines."
LIPAD Corporation's
Chief Executive Officer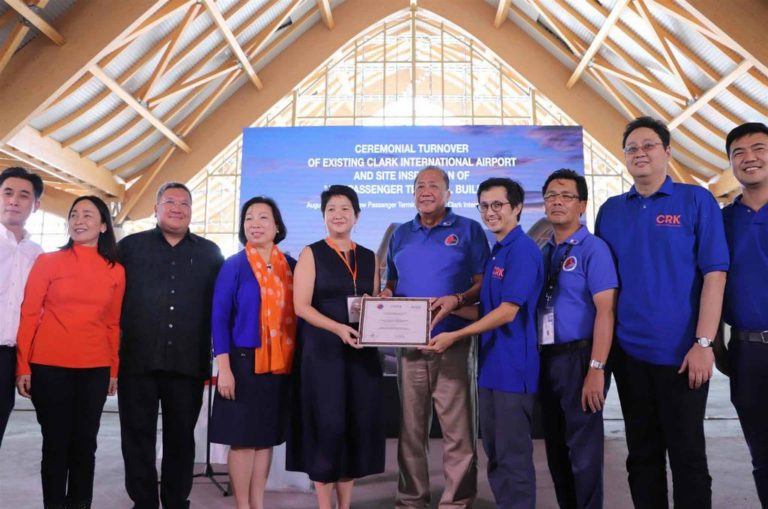 Luzon International Premier Airport Development (LIPAD) Corporation is a special purpose company established to manage the operations and maintenance of Clark International Airport. The shareholders of LIPAD Corporation are Filinvest Development Corporation, JG Summit Holdings Inc., Philippine Airport Ground Support Solutions Inc. and Changi Airports Philippines (I) Pte. Ltd., a wholly-owned subsidiary of Chaxangi Airports International. LIPAD shareholders bring in vast experience and expertise in airport operations, air transportation, and property development.
"Our vision for Clark International Airport is to be the country's premier gateway by revolutionizing the way we travel"
LIPAD Corporation is JG Summit's first successful foray into Philippine infrastructure development under the Public-Private Partnership arrangement. Through its investment in Clark Airport, JG Summit aims to help strengthen the infrastructure capacity in Northern and Central Luzon for the sustainable and inclusive economic growth of the region, in line with the conglomerate's strong commitment to nation-building. This venture also provides potential synergistic value with the group's property arm, which holds a significant land bank in Luzon, and its airline business, which has been recently adding new routes from Clark, thereby increasing connectivity to Northern Luzon and growing its network outside Manila airport.
On August 16, 2019, LIPAD Corporation was formally awarded the O&M (Operations and Management) Project of the Clark International Airport. This is the first Public-Private Partnership awarded under the Duterte Administration.
The project has 3 components:
The handover of the existing terminal which can accommodate up to 4.2 million passengers annually;
Fitting out and operating the new terminal building that is projected to accommodate up to 8 million passengers annually; and
The management of the leases of the surrounding areas for the general aviation industry, among others.
After only 4.5 months of managing Clark Airport, LIPAD Corporation ended the year 2019 with 44% growth on air traffic movement and 50% growth on passengers, hitting 4 million passengers on December 31, 2019.
At present, Clark International Airport covers 19 domestic and 14 international destinations serving 686 weekly flights from a total of 18 airlines. LIPAD Corporation is committed to working towards expanding this network, connecting Clark to more domestic and international points.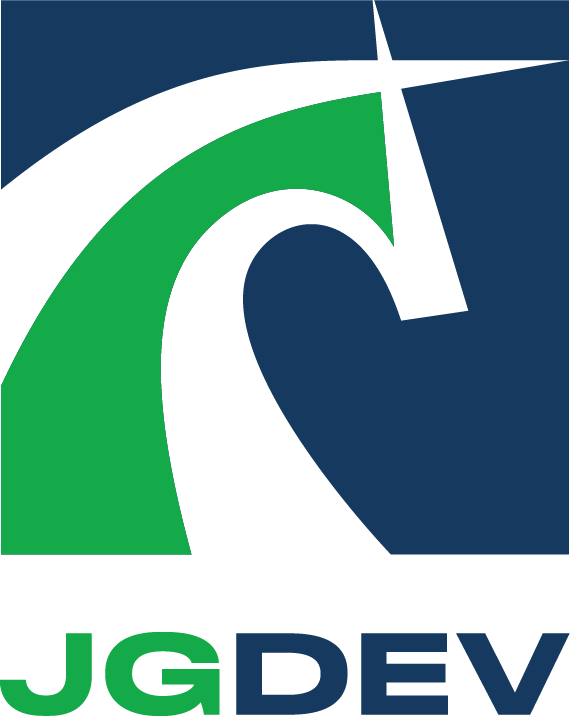 JG Digital Equity Ventures (JGDEV)
"JGDEV evaluates investments not just for its financial value, but for its strategic fit within JGS' ecosystem."
Launched last May 2019, JG Digital Equity Ventures (JGDEV) is the corporate venture capital arm of JG Summit Holdings, Inc. (JGS). The US$50-million fund was created with the goal of investing in startups in the ASEAN region which will be strategic to JGS' ecosystem.
Led by its CEO Jojo Malolos, a pioneer in Fintech and advocate for financial inclusion, the fund primarily invests in early-stage startups in key industries operating in the Southeast Asian region. So far, the fund has made three strategic investments in data analytics, hospitality, and logistics for its inaugural year.
As a corporate venture capital (CVC) firm, JGDEV evaluates investments not just for its financial value, but for its strategic fit within JGS' ecosystem. The fund is mandated to invest in startups that would augment or enhance core business units either through revenue generation or cost savings. As a secondary directive, the JGDEV team connects its portfolio companies to existing business units, thereby accelerating success through strategic collaboration.
Moving forward, JGDEV envisions itself as the top-of- mind CVC and paving the way for corporate innovation for Philippine conglomerates.
"Success begets success. We will accelerate success of JG Digital Equity Venture's investees by using them to harness the growth and success of the JGS business ecosystem. One of our investments is Data Analytics Ventures, Inc. (DAVI). DAVI's deep knowledge of customer data opens up infinite possibilities and enhanced business models that will lead to new and disruptive ways of engagement, helping customers to discover new offers and experiences that will enhance their lifestyles."
Data Analytics Ventures, Inc., and
JG Digital Equity Venture's CEO


Data Analytics Ventures, Inc.
With the rise of new channels and online experiences, customer habits and journeys are shifting. In order to understand the rising demands of its customers, JG Summit's (JGS) data analytics unit, Data Analytics Ventures Inc. (DAVI), is able to capture customer behavior that flows through Robinsons Retail, Cebu Pacific, Robinsons Land, and Robinsons Bank through its loyalty programs and a best in class data hub.
With an integrated base of over 7 million profiled members, DAVI is able to understand retail and travel behavior and how this influences new customer journeys and habits. With this wealth of data and a unified loyalty program, DAVI is able to unlock new customer insights leading to new product offers and business models that are designed to provide growth for JG's business units, driving more traffic to retail points and deliver more purchases, creating more and more value for the conglomerate.
"DAVI's deep knowledge of customer data opens up infinite possibilities and enhanced business models that will lead to new and disruptive ways of engagement"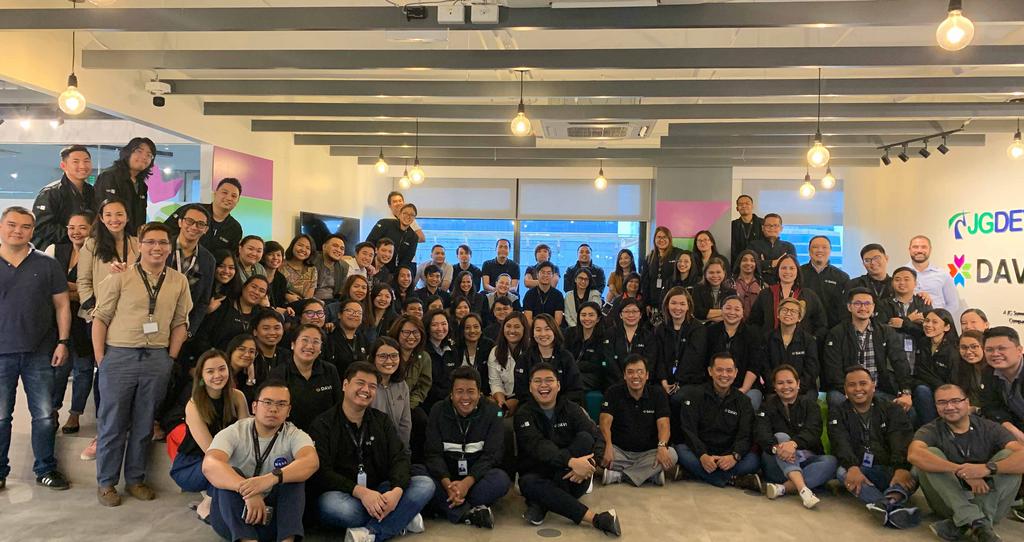 More than just the size of the base, it's the depth of understanding and analysis of the customers that matter. DAVI's data hub and advanced data models, artificial intelligence and machine learning capabilities allow a deeper view of each member's purchase patterns and habits. Through its customer 360 personas, DAVI has an end-to-end view of customer habits and transactions across JGS' various retail and travel points. To date, DAVI has over 60,000 attributes per member allowing us to understand distinct shopper personas and track down to conversion and purchases.
Creating a robust data ecosystem and continuously unlocking new customer insights will allow JGS to maximize its value chain and enter into new and emerging markets. Apart from the data that flows through JGS, DAVI will also create new data collaborations with different companies in the region, allowing it to further enrich its data and open up new opportunities to further understand customers across different value chains such as e-commerce, lending, healthcare, payments and other emerging customer touchpoints that are now a part of new customer journeys.
DAVI's ability to derive the right insights from data will unlock new paths of monetization and data-driven programs that will lead business units to new growth and more customized and personalized offers for its customers.
DHL Summit Solutions, Inc.
DHL Summit Solutions, Inc. (DSSI) is a joint venture between JG Summit and DHL Supply Chain, the global market leader for contract logistics solutions. Expected to start commercial operations in July 2020, DSSI shall engage in the business of providing domestic transportation, logistics, warehousing and distribution of cargoes, and other supply chain management activities.
The newly-formed company leverages the strengths of both parties to enhance domestic transportation operations to improve safety, compliance and customer experience in the Philippines. DSSI combines JG Summit Group's intimate knowledge of the market with DHL Supply Chain's specialized logistics expertise. With an initial focus to deliver world-class domestic transport operations, it will support JG Summit and external customers to capitalize on growth opportunities in the Philippines.
In the coming years, DSSI will also be one of the drivers in transforming JG Summit's supply chain capabilities with the deployment of global-leading practices as well as cutting edge end-to-end logistics and supply chain technologies.
"With our diverse business portfolios and local networks, JG Summit is committed to help homegrown and international companies in the Philippines achieve their next phase of growth. Working with DHL is the ideal move for us, as we leverage their global footprint and tap onto their expert knowledge to provide integrated industry-leading services"
JG Summit President and CEO