Cebu Air, Inc. (CEB), the air transportation arm of JG Summit, is the Philippines' leading airline company and remains a pioneer in creative pricing strategies. Since its incorporation in 1996, CEB has created an extensive network with year-round affordable flights to 37 domestic and 26 international destinations; and has become one of fastest growing low-cost carriers in the world. The company also offers air cargo transportation which allows for seamless movement of goods from key domestic hubs to CEB international stations and major consolidator ports in the region.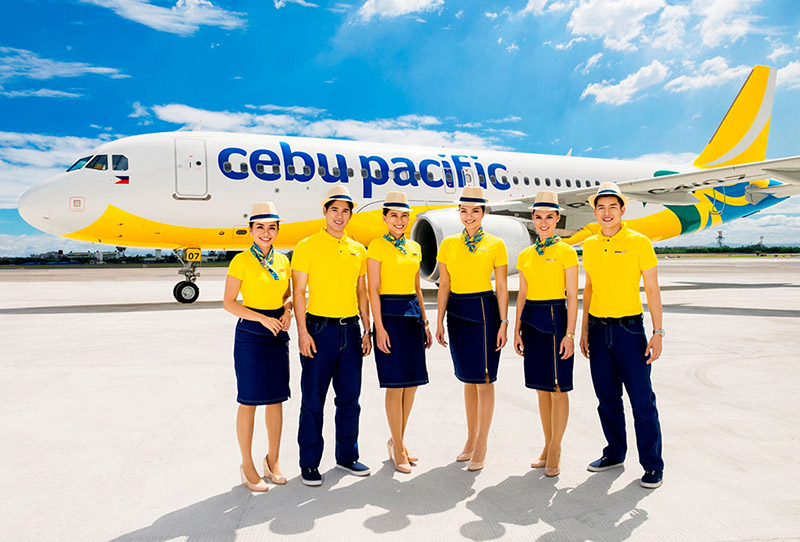 2018 Financial Performance and Key Developments
CEB ended 2018 with revenue at Php74.1 billion, up 9% year-on-year (YoY), on the back of continued demand for air travel and robust growth of its cargo business. This was driven by the sustained growth in passenger revenue, which was up 9% to Php54.3 billion; and a 6% increase in ancillary revenue. Cargo on the other hand, posted double-digit growth of 19% YoY.
Total Revenue
+9% growth vs last year

Ebitdar
with 30.1% margin

Revenue Breakdown

CEB flew a total of 20.3 million passengers in 2018, up 2.7% versus 2017. On average, CEB flights were 85% full during the year, with the carrier mounting 390 flights daily. Despite a more competitive domestic environment, the company grew overall passengers as it managed to defend its shares in Manila. With more aircrafts to arrive in 2019, CEB will be able to catch up on its expansion plans in Cebu and Clark hubs.
CEB continues to fly to the most destinations and operates the most number of routes and flights with 71 planes in its fleet. As of end of 2018, the company flew to 37 domestic destinations through 70 routes and more than 2,200 weekly flights, and to 26 international destinations through 38 routes and more than 500 weekly flights. In addition, CEB carried close to 210 million kilos of cargo, higher by 17% YoY driven by the use of its A330 and A321 aircraft with containerized cargo hold.
The growth in CEB's 2018 business came amidst a challenging backdrop with high fuel prices, a volatile Philippine peso, rising interest rates, increased competition, the six-month closure of Boracay, and operational limitations in the country's key airports.
This tough macro environment left CEB's net income at Php3.9 billion. Core net income—which strips away non-recurring expenses, reached Php5.9 billion.
Despite these challenges, CEB's operations remained solid. The company implemented various initiatives to help control costs. On fuel, CEB is continuing its hedging program using swaps and zero-cost collars and layering them to match forward booking levels. In addition, it has also started operational improvements such as 'Single-engine Taxi' and 'Thrust reverse' that reduced its fuel consumption in 2018. On foreign exchange exposure, CEB has created natural hedges and currency matching. It has begun using Philippine Peso to finance its aircraft deliveries, lowering its US dollar loan exposure. CEB also has an ongoing US dollar spot purchase program and use short-term forwards for its future payables in order to have a steady flow of US dollars available for use.
CEB's financial position remained strong, with total assets of Php129.4 billion as of December 31, 2018. The company ended the year with cash and cash equivalents of Php16.9 billion. With this, net debt level was healthy at 92% of equity. CEB intends to continue to leverage on its robust financial strength to support further growth.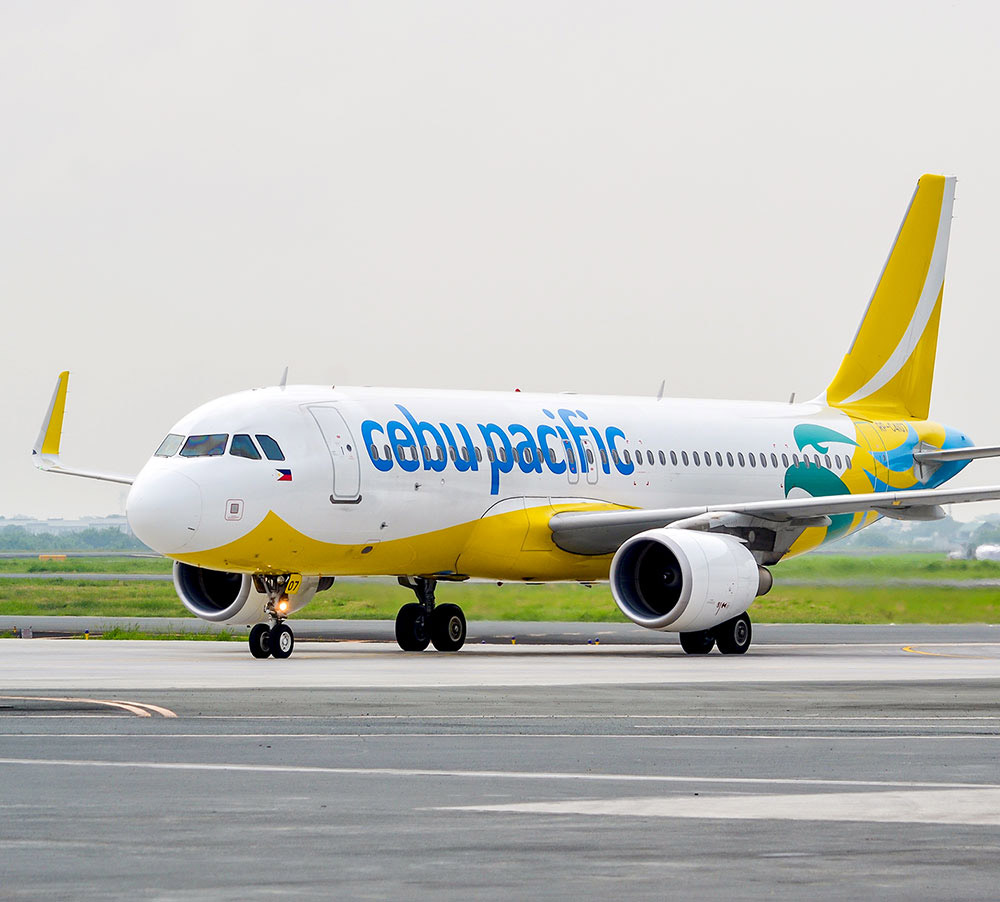 Future Business Outlook
2019 is the year CEB will start accelerating its growth. CEB will be entering into a new stage of expansion with focus on bigger, greener and more fuel efficient New Engine Option (NEO) airbus aircraft. The NEO which offers 236 seats, is 31% more than its A320CEO's, allowing CEB to increase seats using the same number of airport slots that it currently operates. The shift towards bigger aircrafts for a more conservative but flexible fleet is also in line with the company's plans to boost capacity in international as well as strengthen its domestic market share and build direct connections from our hubs outside Manila.
In addition, the NEO will be a game changer in terms of operational efficiencies with an estimated 15% reduction in fuel burn that translates into reduction of Nitrogen and Carbon Dioxide emissions. The NEOs will also have up to 75% less engine noise and will be able to fly longer distances that will enable CEB to enter new markets such as India and Russia. And with its palletized cargo capability, CEB will be able to enhance its logistics network across the Philippines and to the rest of the Asia-Pacific region. Air cargo serves as a vital link of the entire supply chain as it expedites the movement of high-value and perishable goods; as well as sensitive goods for Just-In-Time production.
CEB will continue to pursue its fleet upgauging strategy and invest in the latest aircraft technologies, as well as develop secondary hubs like Cebu and Clark. The company will also continue to grow its cargo business with the incoming ATR freighters as well as continue its digital transformation to be more agile and adaptable to the changing customer expectations.
Visit CEB's 2018 digital annual report for more information.