JG Summit is a pioneer in the petrochemical industry in the Philippines, having two wholly-owned petrochemical investments operating in its fully integrated world-class manufacturing complex in Batangas City, around 120 km south of Manila. These subsidiaries, JG Summit Petrochemical Corporation (JGSPC) and JG Summit Olefins Corporation (JGSOC), are collectively known as the JG Summit Petrochemicals Group (JGSPG).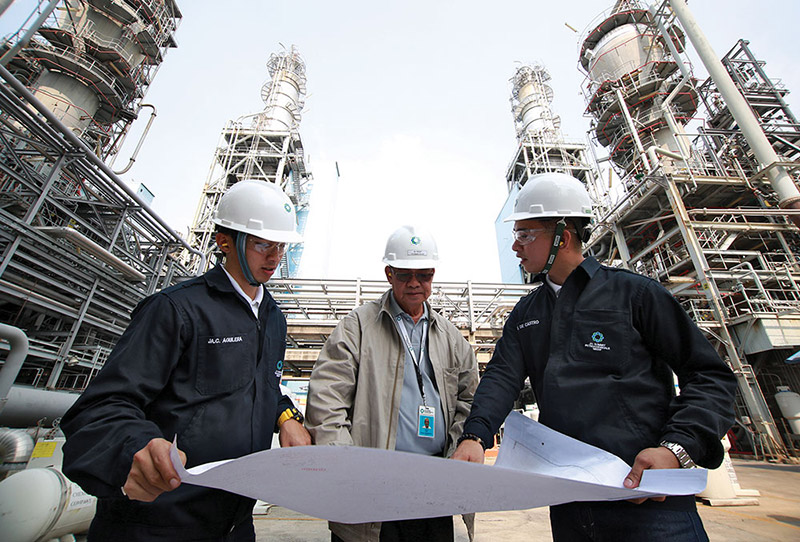 2018 Financial Performance and Key Developments
2017 was a banner year for the petrochemical business. JGSPG exceeded annual combined sales and earnings targets, with Php41.4 billion overall complex revenue and Php8.2 billion EBITDA achieved, for sold volumes of 904.8 kilotons (kT) for both export bulk chemicals from JGSOC and polymer products from JGSPC.
Moving into 2018, margins started to taper off with the continued rise in crude oil prices, followed in turn by naphtha feedstock costs. Downstream derivatives pricing was slow to follow suit - polymer prices have remained depressed for most part of the year. Coupled with a supply glut of polyethylene (PE) from the United States (US) during 3Q 2018 onwards, JGSPC's linear low-density polyethylene (LLDPE) sales slowed to just 44% of last year's volume.
Total Revenue
+2% growth vs last year

Ebitda
with 8.0% margin

Revenue Breakdown

Pricing for downstream petrochemical derivatives, in particular benzene, whose pricing impacts our pygas valuation, also took a downturn this year, resulting to sustained negative margins for JGSOC's pygas exports since 2Q 2018.
Plant manufacturing operations, in particular for the polymers units, also had several production mishaps, and total polymers capacity utilization dropped to 82% from last year's 98%. Implementation of reliability initiatives will be one of the key focus areas for the group in 2019.
Despite lower product volume sold owing to weaker market sentiment in 2018, net revenue for the petrochemical business was higher than 2017's at Php42.4 billion, primarily due to higher average selling prices. EBITDA this year was reduced to Php3.4 billion, for 800.9 kT of total sold products.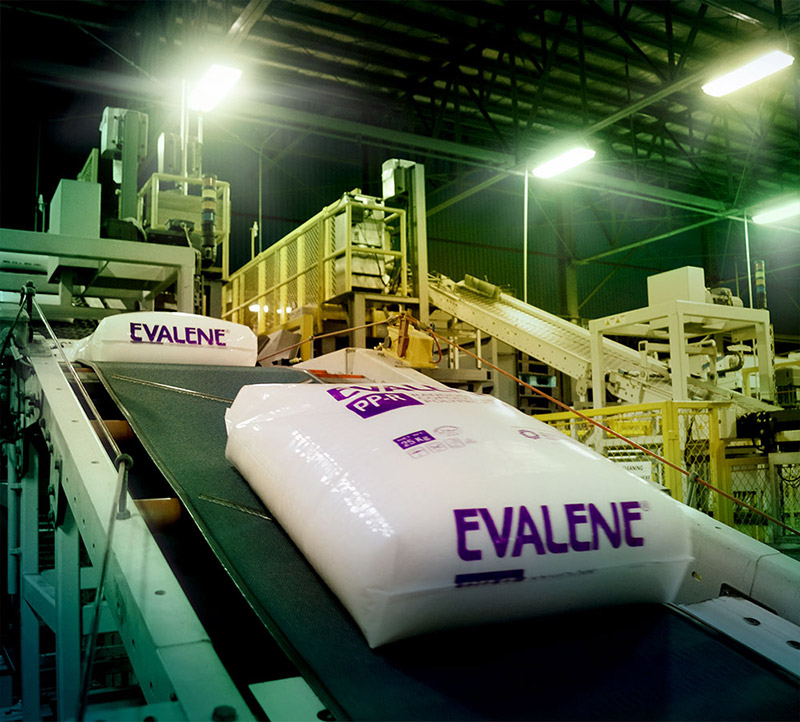 Future Business Outlook
The ASEAN bloc, with a population of 636 million that is still growing and rapidly urbanizing, is generally net short of petrochemicals, despite the presence of several large-scale petrochemical producers in the region. While Thailand, Malaysia and Singapore are already net exporters of polyolefins, there is still substantial and growing domestic deficits for key base chemicals and equivalent polymers even in countries with local producers, such as Indonesia, Philippines and Vietnam, and even more so in Myanmar, Cambodia and Laos, who are yet to have their own petrochemicals production and are largely untapped, potentially high growth markets.
In response to these deficits, ongoing since 2017 is the JGSPG petrochemical complex expansion project, which shall increase existing capacities as well as provide for new production units, as follows:
Increase in capacity for the existing naphtha cracker plant, to 480 kilotons per annum (kTA) as ethylene and 240 kTA as propylene;
Increase in capacity for the existing polypropylene (PP) plant, up to 300 kTA;
A new butadiene extraction unit, to produce around 70 kTA butadiene and 89 kTA raffinate-1;
A new aromatics extraction unit, to produce 126 kTA benzene, 76 kTA toluene and 46 kTA mixed xylenes; and
A new polyethylene plant, to produce 250 kTA of bimodal and metallocene PE using double loop slurry polymerization technology.
The naphtha cracker will be expanded to produce 50% more ethylene and 50 kTA of additional propylene, to be consumed respectively by the new bimodal PE plant and the expanded PP plant. The new PE plant will be able to produce high performance bimodal and metallocene products, which are currently imported and enjoy premium pricing over unimodal grades. The debottlenecking of the PP plant will help provide additional capacity for the development of new products, such as higher value random copolymer PP grades.
The new butadiene and aromatics extraction units will be erected to extract butadiene and raffinate-1 from the mixed C4, and aromatics from the pygas. These extraction units allow us to upgrade the value of the previously 100% exported mixed C4 and pygas streams – by extracting and selling just the value-added components directly, while recycling back the balance as cracker feed, thereby also reducing fresh raw material consumption.
The expansion project, with its increased volumes and new downstream value-added products, is a step towards further diversification of the Philippine petrochemical and chemical industries, and is envisioned to help strengthen the industrial value chain linkages for the manufacturing sectors.
In 2019, construction for the expansion of the petrochemical complex will be in full swing. A 60-day complex-wide shutdown period is planned for 4Q 2019 for the cracker's first turnaround maintenance, which shall coincide with the tie-in activities for the expansion project. Key areas JGSPG will be focusing on are the timely, safe and successful execution of the ongoing project, and preparation of the organization for readiness for expanded operations and upcoming new products, whilst maximizing production and sales prior to the 2-month shutdown.
While commissioning and start-up schedules vary on a per plant basis, overall integrated commercial operations for JGSPG's expanded complex is targeted to commence within 2H 2020.